Completing the initial set made available last September, Nintendo has released details about the second Super Mario Bros. 35th Anniversary collectible pin set. First, let's see the pins and the box in all their glory!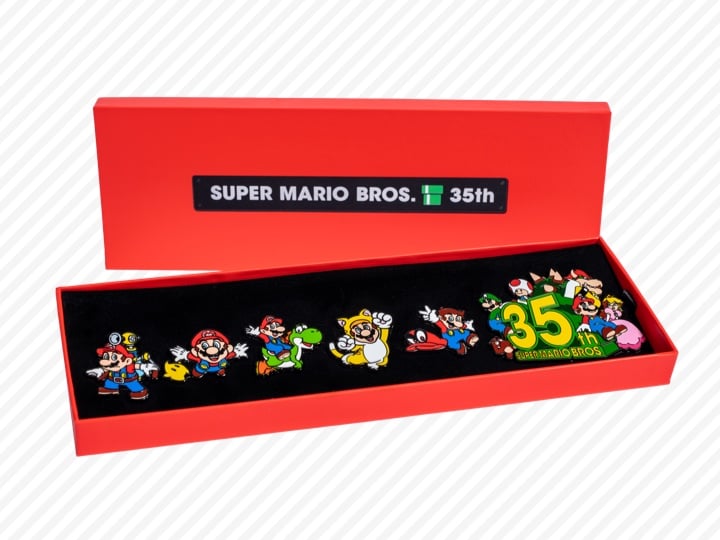 A total of six pins make up this set, featuring Super Mario Sunshine, Super Mario Galaxy, New Super Mario Bros. U, Super Mario 3D World, Super Mario Odyssey, and the 35th-anniversary logo.
As for the requirements, hopefully, you've been completing the My Nintendo missions on the Super Mario Bros. 35th Anniversary site. You'll need to have 15 completed missions, including the "Purchase the Super Mario™ 3D World + Bowser's Fury game" mission, to redeem the reward. Right now there are 20 missions listed on the site, with only 13 available to complete (7 have since ended). If you're looking to complete a handful of missions, then you'll want to compete in the upcoming Super Mario Bros. themed Splatfest as these will end on January 17th.
Be on the lookout for the pin set next month (or March), as we'll have to wait for the release of Super Mario 3D World + Bowser's Fury to have a chance at adding this beautiful pin set to our collections!
Leave a Comment