Sakuna: Of Rice and Ruin proved itself to be one of the more popular game releases of last year, selling over 500,000 copies across all platforms. The action-RPG/rice-farming sim made waves across the internet in the midst of the worldwide COVID-19 pandemic, and a new patch coming to the game is sure to keep things interesting with a couple small additions.
Filled with both bug fixes and adjustments, Sakuna: Of Rice and Ruin's next patch is out now on PlayStation 4 and Steam, and will be coming soon to Nintendo Switch, bringing things like an increase of in-game years from 999 to 9,999, a fix for a double-KO bug, and a new piece of equipment to the game. The full rundown of fixes and additions are listed in the tweet image: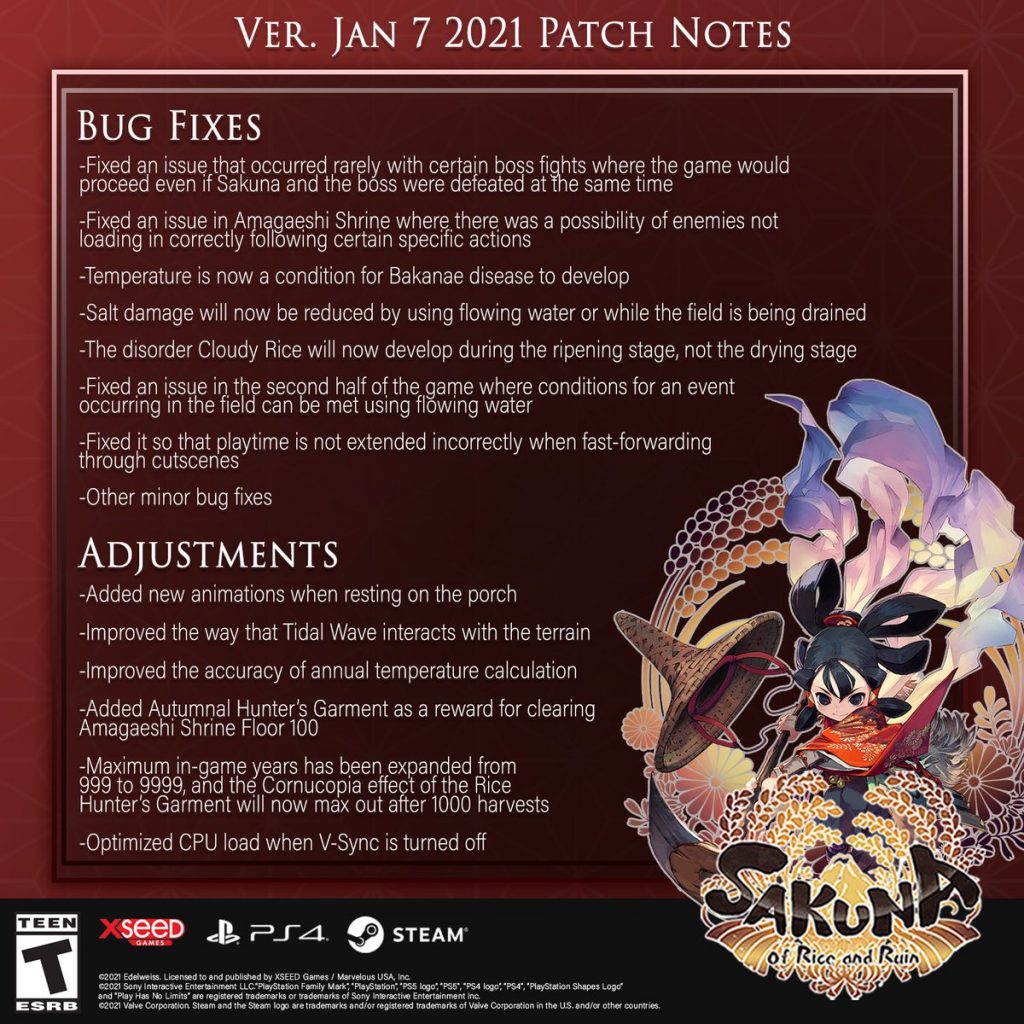 Sakuna: Of Rice and Ruin is available now for Nintendo Switch.
Leave a Comment