SNK's Samurai Shodown revival is still going strong, with a full game and two seasons of DLC under its sword-adorned belt. Last night we got our first glimpse of its upcoming Season Pass 3, and for long-time fans of the series and company, it didn't disappoint.
【SAMURAI SHODOWN】
CHAM CHAM and HIBIKI TAKANE slash into The SAMURAI SHODOWN Season Pass 3 roster beginning in March! #SNK #SamSho

>SAMURAI SHODOWN Season Pass 3 Official Trailerhttps://t.co/FG0MxfT3QG pic.twitter.com/hNkGv2qXsq

— SNK GLOBAL (@SNKPofficial) January 8, 2021
Headlining the pass is Cham Cham, a fan favorite who made her debut in Samurai Shodown II. Tam Tam's younger sister, she'll be wielding her giant boomerang and cute charm once again. As seen above, she wasn't the only new character announced. As promised, a character from The Last Blade is crossing over into Samurai Shodown. 
Fittingly enough, it's Hibiki Takane from The Last Blade 2! After appearing in Capcom vs. SNK 2: Mark of the Millenium, she's back to represent her series. She wasn't shown off in motion, unfortunately, but it was also announced that the Guard Crush mechanic would also be coming to Season 3 of the game.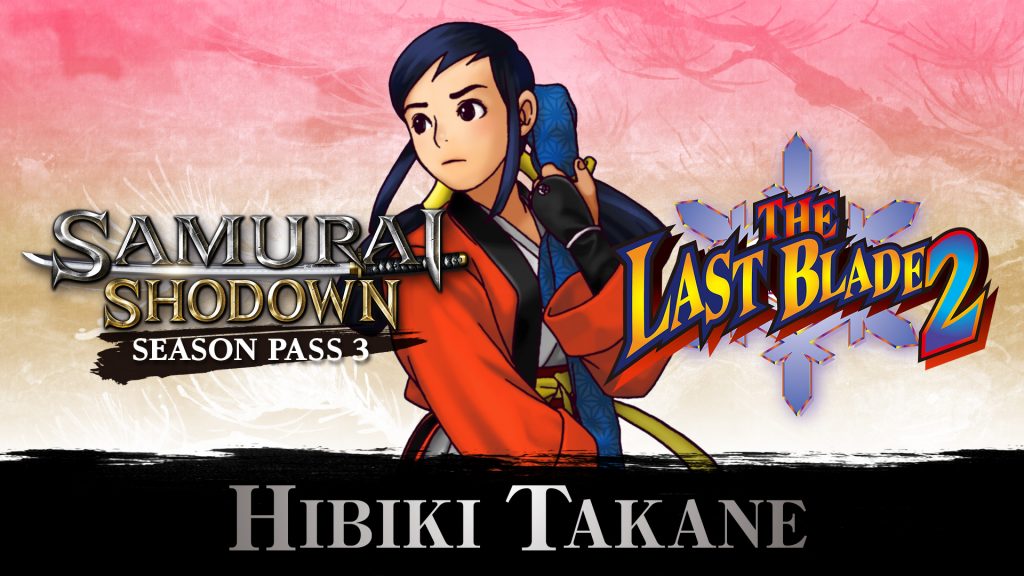 Cham Cham will arrive in mid-March at the start of the season. Hibiki will follow later this year, with two more unannounced characters to follow.
Leave a Comment