Dragonite flew into Build-A-Bear Workshop not too long ago and the company was kind enough to send us the Gen I Pokémon so we could get a close-up look for ourselves. Included with the plush were the purple cape, the hat and scarf set, and the 5-in-1 sound. Per usual, every little detail made the entire Pokémon plush experience all the more real for us!
Needless to say, we adore Dragonite, just as much as all the other Build-A-Bear pocket monsters — it's lush, velvety, and beautifully designed! At this time, the Online Exclusive Dragonite Bundle over at Build-A-Bear is sold out, but you can sign up to receive an email notification once it's back in stock.
Have a look at our Dragonite in all its Dragon/Flying-type glory below!
Gallery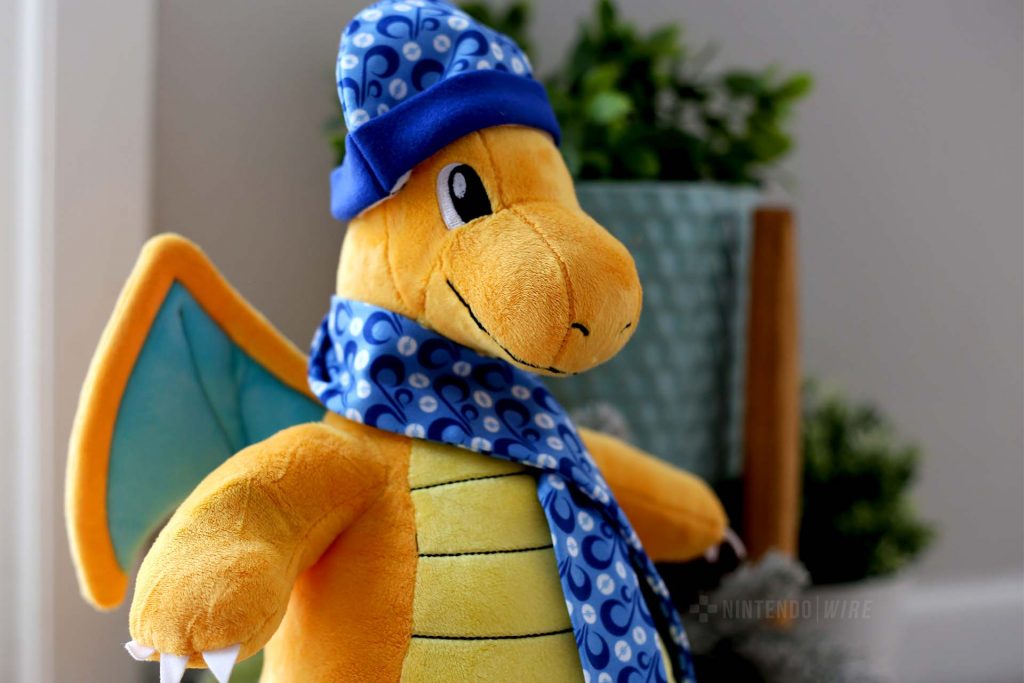 Leave a Comment