After a parade of Eeveelutions, Build-A-Bear has unveiled its next Pokémon plush — Dragonite! One of the most iconic out of Gen I, Lance's signature partner can now be your extra huggable buddy.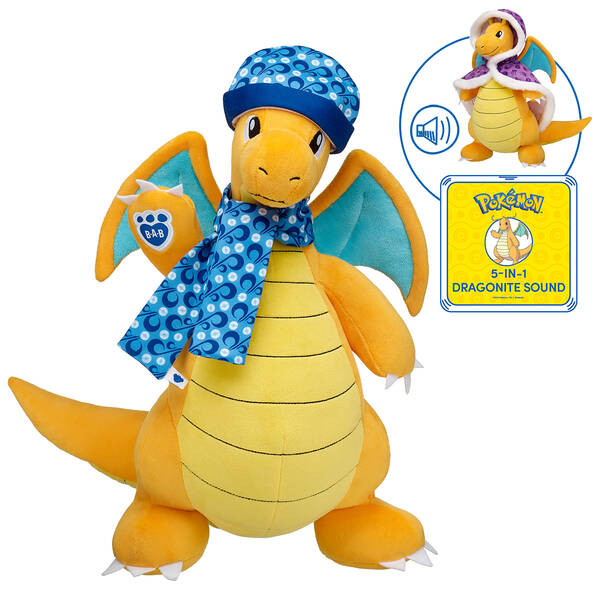 Currently, Dragonite is available in an online exclusive bundle. This features the 15″ tall plush, a Dragonite Cape, a matching Dragonite Hat & Scarf Set, and the Dragonite 5-in-1 Sound chip. This goes for $59.00, though due to its larger (and extra snuggly) size it will not be able to ship in the standard Build-A-Bear gift box of Cub Condo. No mention is made of an accompanying Pokémon card either.
For now this remains the only way to order you or any aspiring Dragon-type trainers out there this newest Build-A-Bear Pokémon. Where possible, be on the lookout for it in Build-A-Bear locations soon. You can also browse more from the Build-A-Bear Pokémon collection, with available plushes and accessories currently on sale.
Leave a Comment