Back in November, PUMA announced it would be extending its collaboration with Nintendo, bringing the world even more new Super Mario footwear. Among the variety of designs detailed were the Future Rider Nintendo Entertainment System shoes, a throwback themed to the beloved console that launched Nintendo into gaming history. The slick gray, red, and black palette was adorned with very familiar images and symbols from both the system itself and Super Mario — the Power and Reset buttons, a cute hangtag shaped like the NES controller, and artwork of Mario and Bowser on the interior and on the tongue.
The folks at PUMA were kind enough to send us a pair of the Future Rider NES kicks so we could see what they're like in person — and boy, are we ever grateful! Not only is the overall concept executed perfectly in shoe form, but the fit is cushy and comfortable, exactly what we'd expect from the footwear company.
We've captured the Future Riders in a gallery below so you can get a visual sense of what you can expect from this stunning pair of shoes. At the time of this writing, the design is sold out in its available sizes (infant, kid, and adult). Make sure to keep an eye out for any news regarding future releases of Nintendo related collabs from PUMA in the future though!
Gallery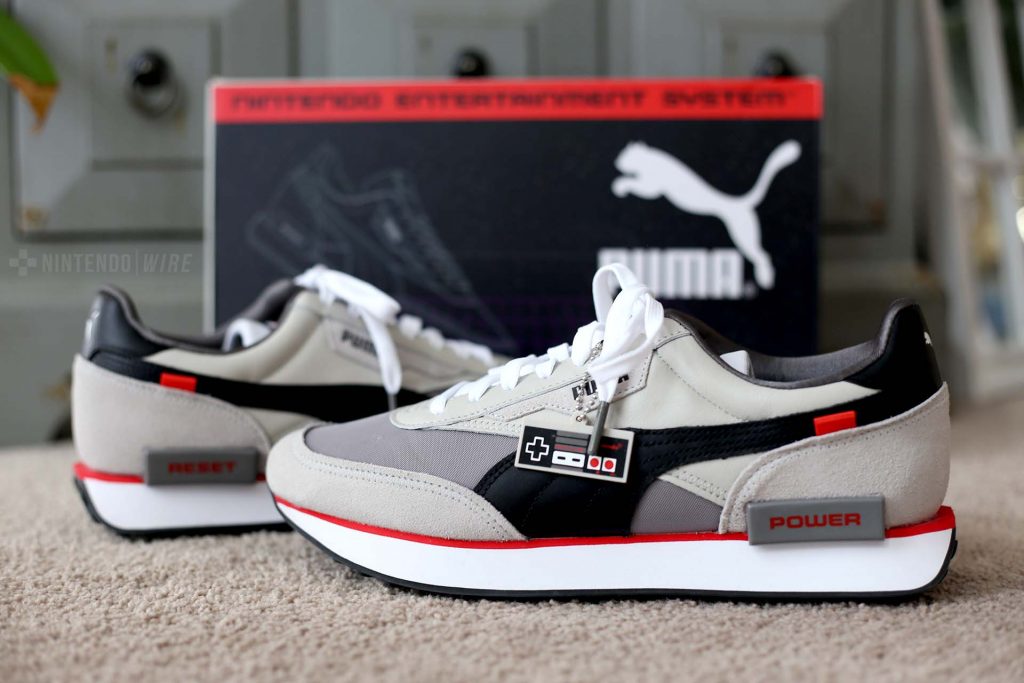 Leave a Comment