It's almost time to ring in 2021, and thanks to Animal Crossing: New Horizons you'll be able to do so in style.
Nook Shopping has updated with four new New Years-themed items to mark the occasion. These are all foodstuffs, namely berliner, New Year's noodles, a twelve-grape dish, and sparkling cider that your character can toast with.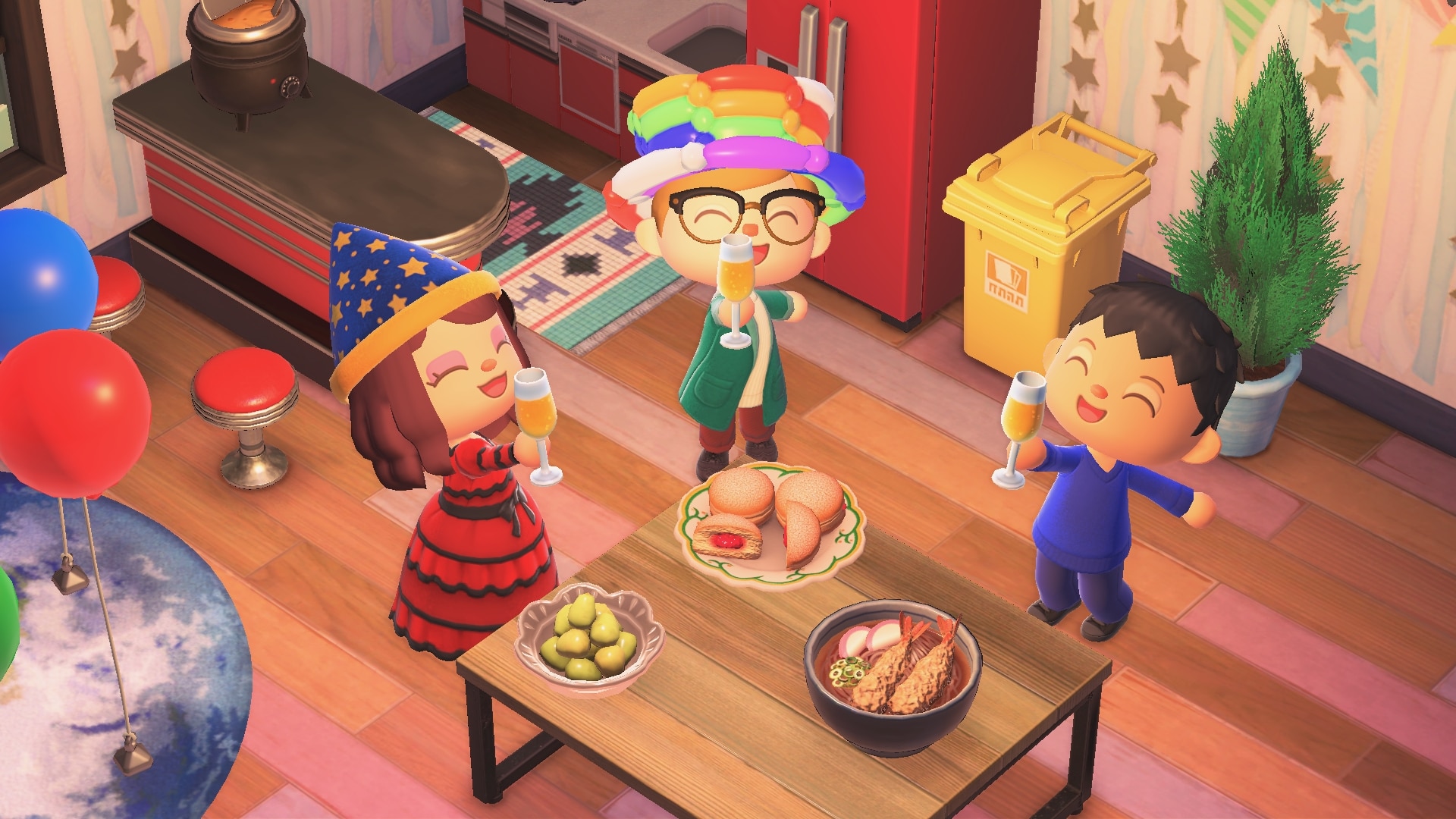 The berliner and twelve-grape dish will set you back 1,200 bells, while the sparkling cider and New Year's noodles are slightly more expensive at 1,300 bells.
Be sure to order them from Nook Shopping ASAP to get them in time for new year's!

Leave a Comment