Few games get quite as much free post-launch support as Stardew Valley, with this latest patch being its biggest yet. It's only available on PC for now, but it's promised to land on consoles in early 2021.
As detailed on the game's official blog, Version 1.5 brings in local split-screen co-op, new late-game content, and new options when beginning a game, including a Beach Farm option, more hairstyles, and "Advanced Game Options."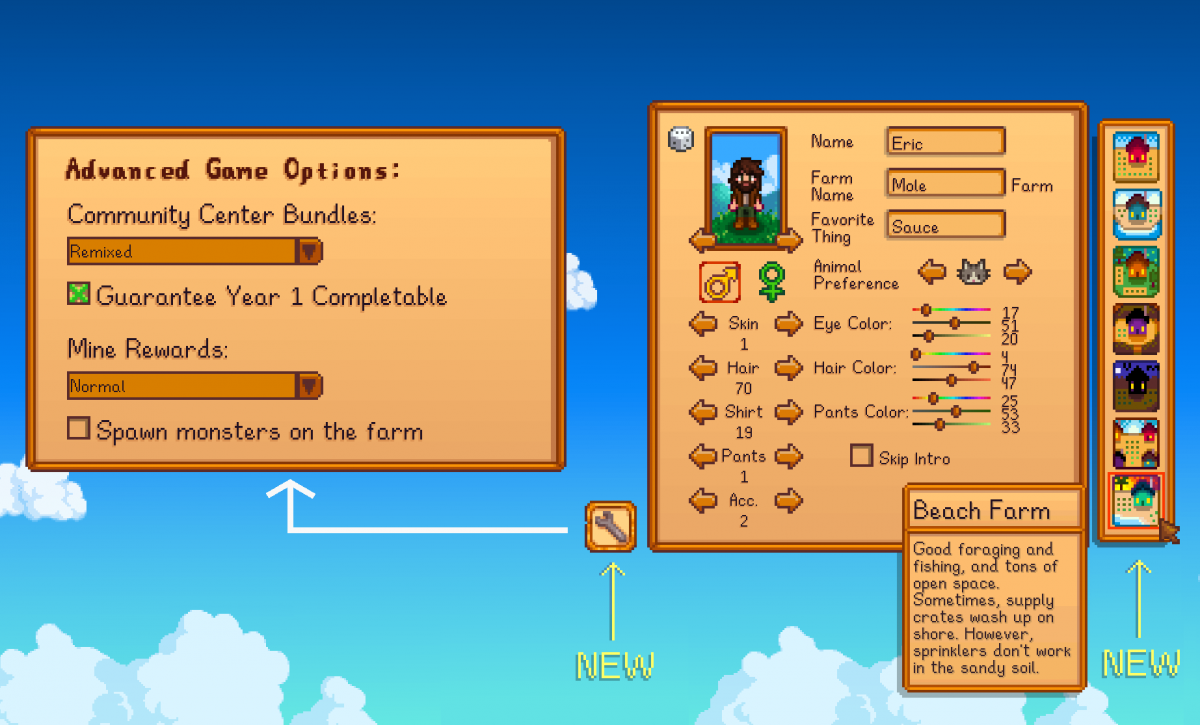 Be sure to check out the official changelog if you're fine with being spoiled, or simply check out the teases below to get an idea of what's coming:
New people to meet
New goals
Many new items
A new type of quest
A new farm layout
New character events
A new Community Upgrade
Home renovations (after you've fully upgraded your house)
Ducks can now swim
You can sit in chairs
You can move your bed
Fish Tanks
A bunch of new furniture items as well as new furniture types like wall sconces
New secrets
9 new music tracks
And so much more…
Stardew Valley's 1.5 update is available now on PC while the Switch version will receive it early next year.

Leave a Comment