33 years ago on December 17th, 1987, Capcom released the original Rockman – what became known as Mega Man overseas – on the Nintendo Entertainment System in Japan. Spotted by Siliconera, to celebrate the occasion, Capcom's Rockman Unity Blog revealed a few new series projects the company has been working on for next year. Mega Man will be receiving two new original manga series titled 'Rockman-chan' and 'Rockman-san', along with a musical album. All three items are slated to be released sometime during the Spring of 2021.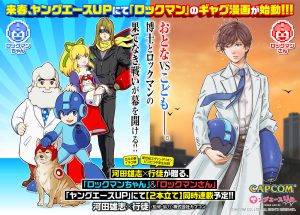 The first of those two mangas, 'Rockman-chan', will be a comical story featuring a younger Mega Man who obliviously follows the order of Dr. Light to pulverize his enemies. Meanwhile, 'Rockman-san' on the other hand will focus on a melancholic older Mega Man who is forced to succumb to the absurd realities and ideas of adult life. Both stories will be published on Young Ace UP and will be available for free online.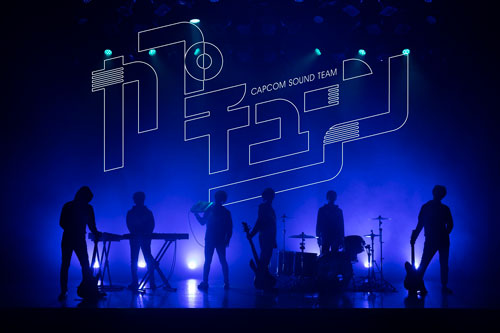 As for the musical album called Capture ONE, this collaboration will feature multiple Mega Man BGM arrangements that have appeared in past live concerts. The arranged songs featured in the album will include tracks such as "Running Through The Cyber World" from Mega Man: Battle Network, "Esperanto" from Mega Man Zero 4, and "Dr. Wily Stage 1" from Mega Man 2.
On top of all of this, Capcom will be releasing one new piece of artwork for the next 33 days across their Rockman social media accounts – the first of which you can view below right now!
メットール!今日は12月17日
1987年に誕生したロックマン!33周年と言う事で本日から過去にロックマン ユニティアプリで配布していた待ち受けを33日間連続でプレゼントします!保存してお使いください!まずは「森気楼」さんのロックマン! https://t.co/JLR0eFh1Z5 pic.twitter.com/W1XK7zfEpF

— ROCKMAN_UNITY (@ROCKMAN_UNITY) December 17, 2020
When Capcom makes more Mega Man announcements, we will be sure to let you all know. Until the blue bomber's next appearance, R.O.C.K on!
Leave a Comment