The Winter Wonderland 2020 event has gone live in Overwatch, bringing a new game mode, new weekly challenges, and new cosmetics to the shooter.
A 4v4 "Freezethaw Elimination" mode has been added to the game, which requires one team to completely freeze the opposing team to win.
In this mode, instead of dying, players become frozen; they can become unfrozen when another teammate interacts with them.
Additionally, new weekly challenges introduce nine new rewards, ranging from player icons, sprays, and Epic character skins.
Players can unlock three rewards per week by winning nine games.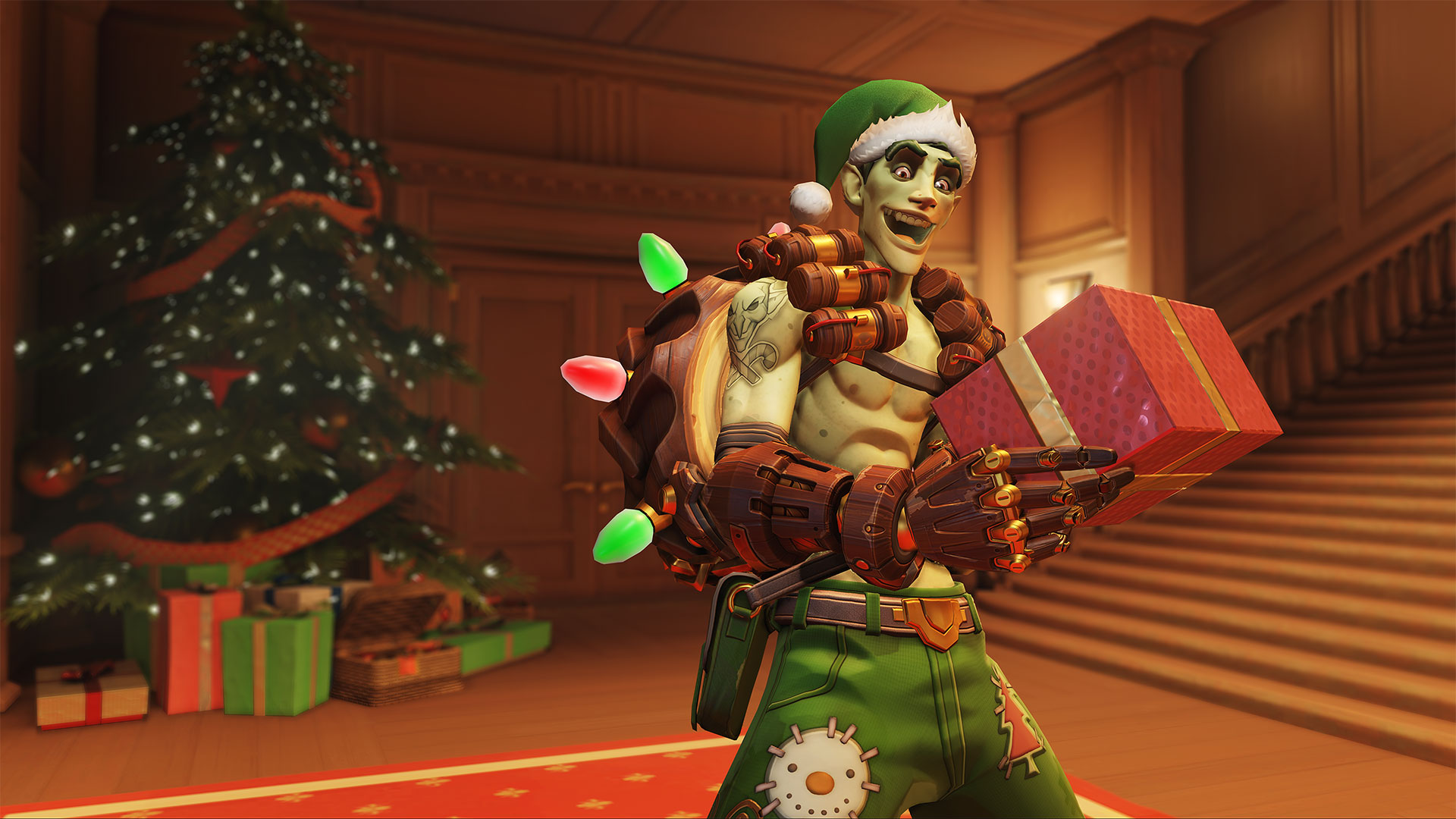 Week #1's final reward is the Elf Junkrat skin, Week #2's is the Gingerbread Ana skin, and Week #3's is the Frosty Roadhog skin.
Finally, five Legendary Skins have been added to the game: Conductor Reinhardt, Penguin Mei, Ice Empress Moira, Toyboy Zenyatta, and Lumberjack Torbjorn.
The event runs from December 15th, 2020 to January 5th, 2021 on all platforms where Overwatch is playable, including Nintendo Switch.
Leave a Comment