The Game Awards broadcast last night was chock full of announcements, almost putting E3 to shame, and one surprise announcement title making its way to Switch is Evil Dead: The Game.
Developed by Saber Interactive, the team behind Ghostbusters: The Video Game and World War Z, Evil Dead: The Game is a cooperative and competitive multiplayer zombie smasher. Taking inspiration from the first three movies and the television series, Ash vs. Evil Dead, the game has teams of four people "exploring, looting, crafting, managing your fear, and finding key artifacts to seal the breach between worlds". Players can also take the role of the Kandarian Demon to "hunt Ash and his friends while possessing Deadites, the environment, and even the survivors themselves as you seek to swallow their souls!" The game promises to have more than 25 iconic weapons and, yes, plenty of Bruce Campbell voiceover.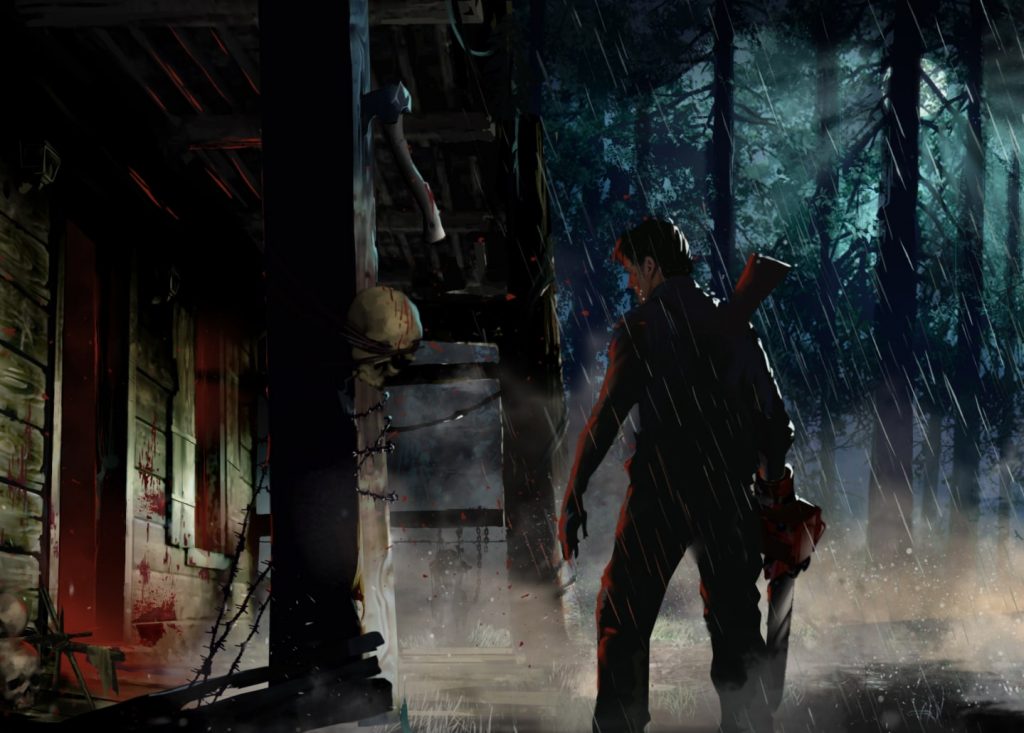 The short bit of gameplay we saw makes the gameplay seem similar to a third-person Left 4 Dead, which is alright with me! No release date has been given (other than sometime during 2021), but the game will release a whopping six SKUs: Nintendo Switch, PS5, PS4, Xbox Series S|X, Xbox One, and PC. That's a lot of opportunities to visit a spooky cabin!
Leave a Comment