Kirby and friends are no stranger to Kiddy Land stores in Japan, the chain once having once brought plenty of Waddle Dee into our lives. Now one of these locations is doing something a little different and high-concept, by setting up a pop up grocery store of sorts all themed to Dream Land. Welcome, then, to Kirby's Pupupu Market!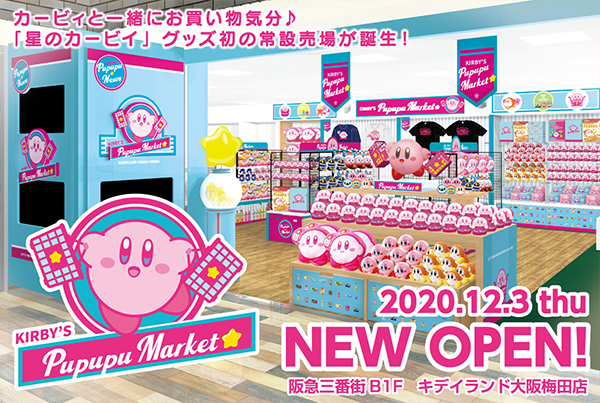 Found exclusively in Osaka's Umeda district, the Pupupu Market will offer merchandise and ambiance all tied to a theme of going to the supermarket. It'll be a one stop shop for Kirby products, including ones we've featured here before. Naturally it'll have its own, exclusive goods as well all tied to that theme.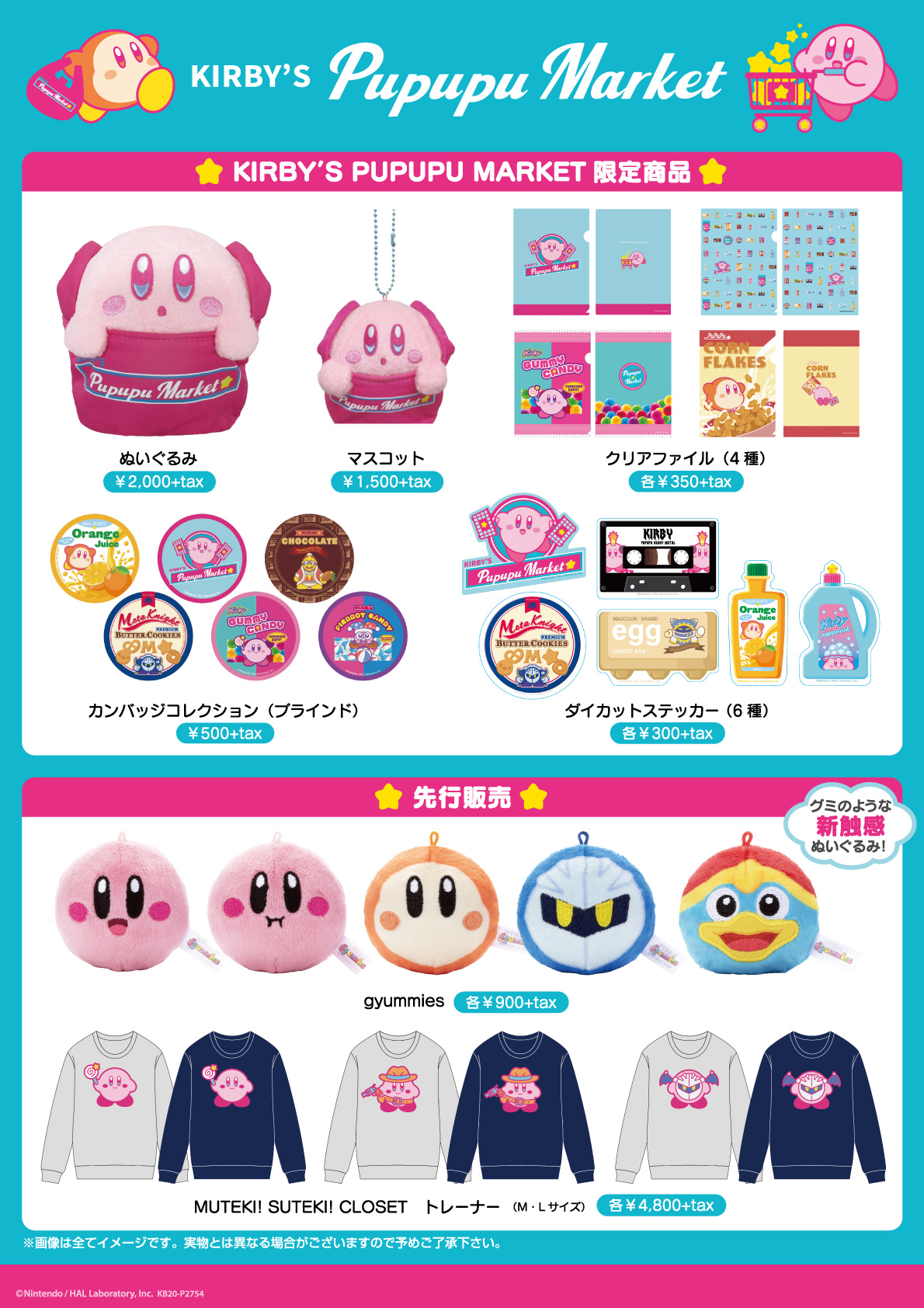 This includes a plush of Kirby in a shopping bag (both in standard and mascot sizes), clear files for things like Waddle Dee Corn Flakes and Kirby Gummy Candy, and stickers and pins for other products. Now the world can finally savor Meta Knight's Butter Cookies. Other Dream Friends, like Dedede, Marx, and Magolor are also along for the grocery run!
Again, if the Pupupu Market is (somehow) not your thing you can also find products like other Kirby plushes and even apparel from the Kirby Muteki! Suteki! Closet line. That said, anyone who spends 1000 yen or more will receive one of four exclusive postcards, while spending 4000 yen will get you a coaster themed to a vinyl record.
Kirby's Pupupu Market will open at the Osaka Umeda Kiddy Land on December 3rd.

Leave a Comment