Continuing its four-part interview series with the minds behind the limited animated series Pokemon: Twilight Wings, The Pokémon Company International has shared its second interview of the project. The first interview focused on art, so it's no surprise to see the second focus on story.
Sou Kinoshita was the lead screenwriter and storyteller behind the series, and explains that when she joined the project each episode had "about four lines of text" to go off of. From there, she composed an overarching plot as the backbone of the series, all while bouncing these ideas off of the director, Shingo Yamashita, and other staff.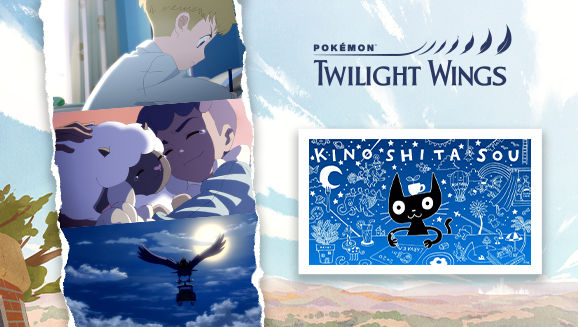 Another interesting note about Sou Kinoshita is that Pokémon: Twilight Wings was her first experience writing a script. Speaking about this, Kinoshita mentioned that, "screenplay director Taku Kishimoto…help[ed] me with all the ins and outs of the process." From this, she also mentions that she used her own Pokémon-related short stories to influence the writing.
Of course, Kinoshita is also very familiar with Pokémon, noting that she was in first grade when the original animated series aired, and played the original games on her own Game Boy. It's no surprise that she clearly wanted, "…to tell one story from the perspective of a Pokémon."
Overall, It's great to see new minds brought into new projects, especially those who already have a love for a franchise such as Pokémon. Hopefully, we can continue to see this with the franchise moving forward.

Leave a Comment