The Pokémon Company International has released the first interview in a four-part series that focuses on the creative minds behind Pokémon: Twilight Wings.
The first interview focuses on Mizutamari Higashi, the illustrator and main concept artist. While there were numerous questions asked regarding the series and her work, there are a few tidbits worth mentioning on their own.
Speaking about the tones and colors she used in Twilight Wings, Higashi said, "I've always wanted my drawings to express the smells, or the feeling of the breeze, of the scenery I grew up in…"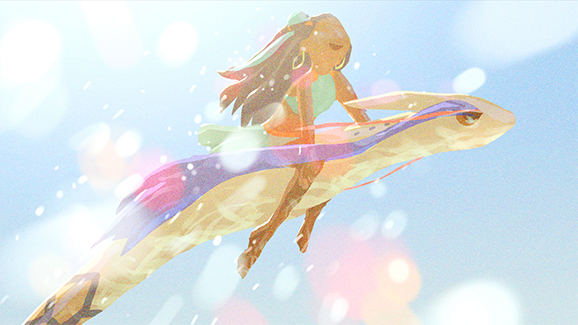 Higashi also mentioned that she sprinkled in little details from other Japanese films. Talking about one specific scene in Episode 4, "I drew inspiration from a certain animated film— one that has heavy subject matter, but has earned a place in Japan's history."
Also, before you ask, yes, Higashi "knew about Pokémon" prior to working on Twilight Wings.
As you probably know, the Pokémon: Twilight Wings limited series was set in the Galar region and featured the lives of its people and Pokémon. If you haven't checked out Twilight Wings yet, you can catch the full eight-episode run via YouTube or through Pokémon TV.
Leave a Comment