The original Metal Gear Solid was an iconic revelation when it first released back in 1998 and it's still a cultural touchstone for the video game industry – everyone recognises that alert sound effect.
Now you'll be able to show your love for the classic title with some new merch from Fangamer. The new wave's biggest addition is posable Snake and Otacon plushes that come in a very appropriate box – Otacon even has his very important ketchup bottle!

Brand-new Metal Gear Solid merch sneaked into our holiday sale without anyone noticing… and it brought ketchup.

The Snake and Otacon plush set is on sale now—along with lots of other new stuff! https://t.co/e1k7x7zLMO pic.twitter.com/pUvMdQsZMM

— Fangamer (@Fangamer) November 18, 2020


Besides those, we also have a set of playing cards, stylish Solid Snake and Gray Fox tees, and a Shadow Moses snapback cap.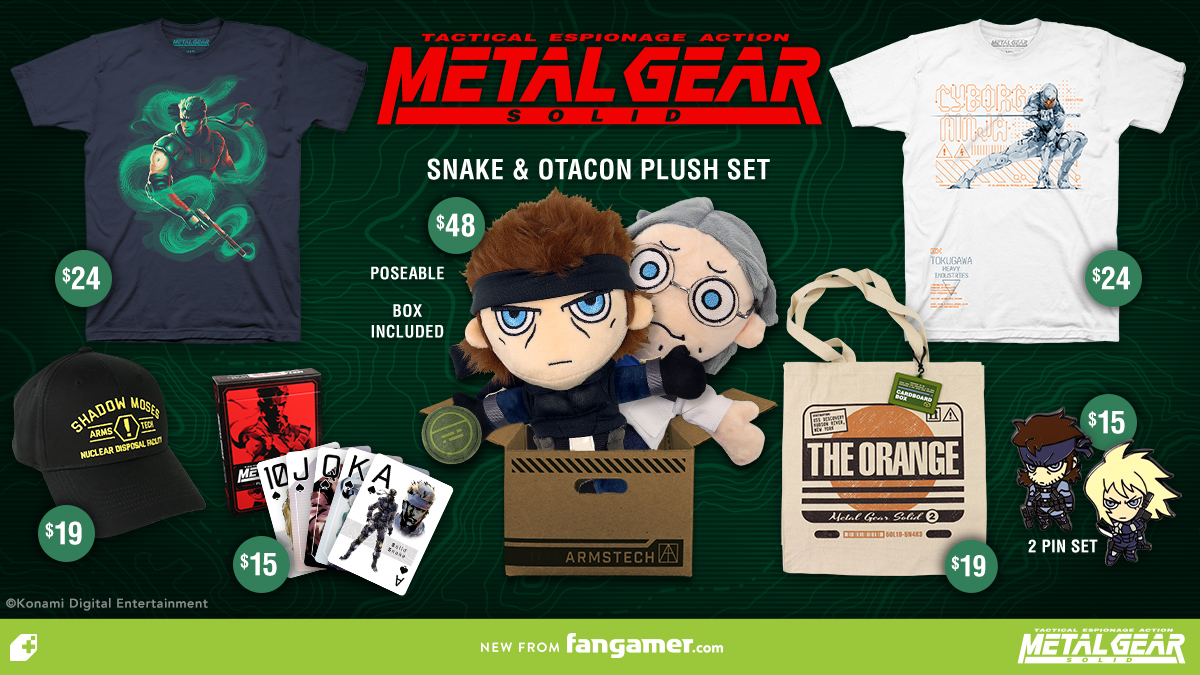 Metal Gear Solid 2 also gets some love with enamel pins of Snake and Raiden as well as a tote bag featuring the iconically confusing "THE ORANGE" cardboard box design.
You can order all of these new goods via Fangamer now!

Leave a Comment