It's fitting that Eevee is selected as the theme of Bandai Spirits's new lottery, given that the Pokémon is known for having the ability to evolve into many different forms. Like Eevee's branching evolution paths, the prizes up for grabs in the "Eevee & Colorful Art" lottery are incredibly diverse and there's truly something for everyone.
For the price of 650¥ (around $6.18/£4.71), Pokémon fans in Japan can partake in the lottery at partaking establishments, such as bookstores, hobby shops, Pokémon Center stores, and more. The lottery will run from November 21st, 2020 to the end of February 2021.
Prize A: Painting Eevee plush toy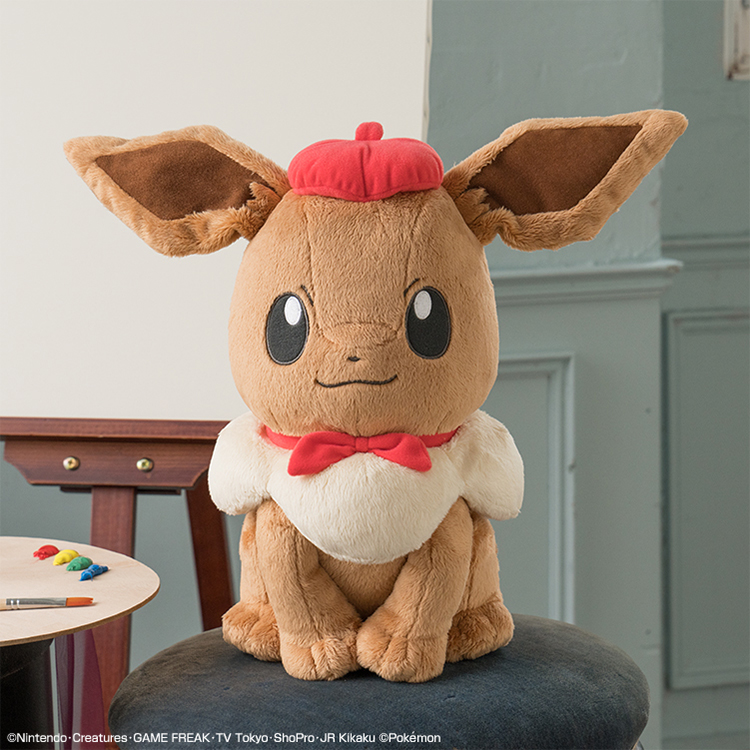 The first prize is an adorable 28cm Eevee plush. Eevee's dressed up and ready to paint, sporting a sweet little beret and ribbon. Get this good boy his palette and brushes, stat!
Prize B: Cuddly Eevee plush toy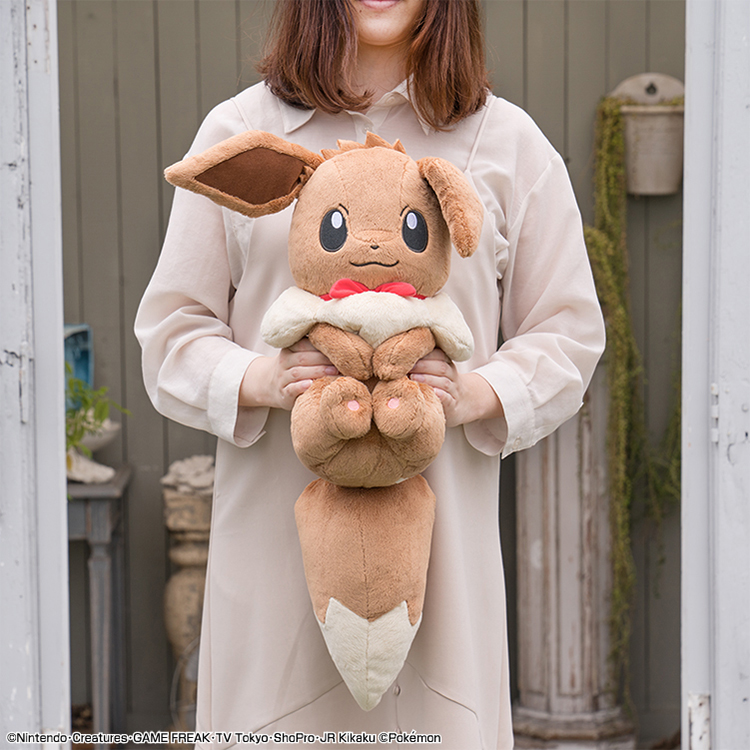 Next up is another Eevee plush, this time 29cm in size and looking much more casual. Look at that little poser! It's time to put the painting equipment away and prepare for hugs.
Prize C: Diorama/mirror set
The beret is back, this time on an Eevee figure rather than a plush. This 18cm-wide diorama also includes a paint pot that you can put stationary in, and a canvas with the "Eevee & Colorful Art" artwork. Also at the back of canvas is a removable mirror.
Prize D: Art blanket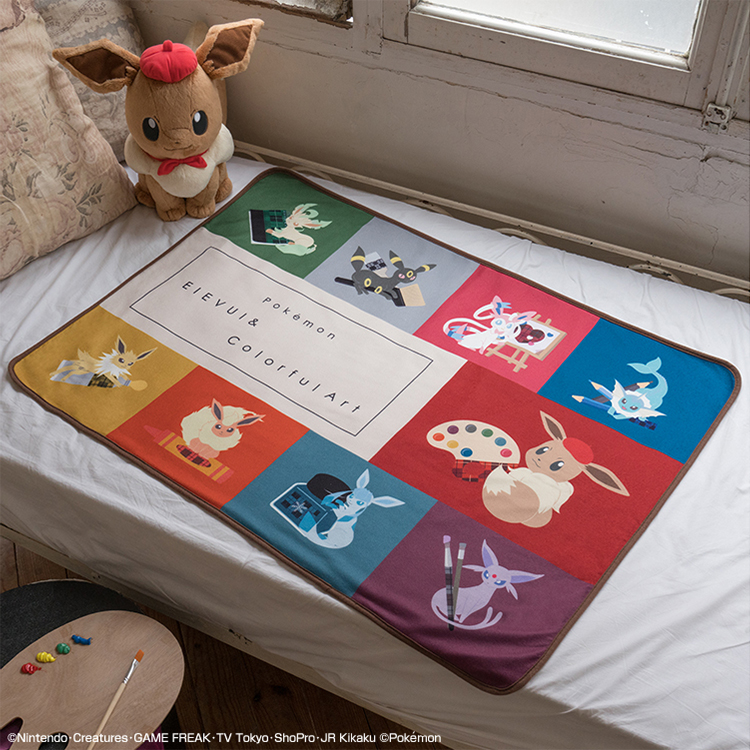 This blanket, "designed by Eevee," features that beautiful artwork again, complete with colorful illustrations Eevee and the eight different evolutions. It's approximately 100cm wide.
Prize E: Art plate set
Next we have a series of five plates, though these aren't your typical dinnerware. With one shaped and styled like a painting palette and four rectangular plates with unique designs, you can decorate these by adding "vegetables and seasonings to complete your own art." All plates are approximately 12cm.
Prize F: Hand towels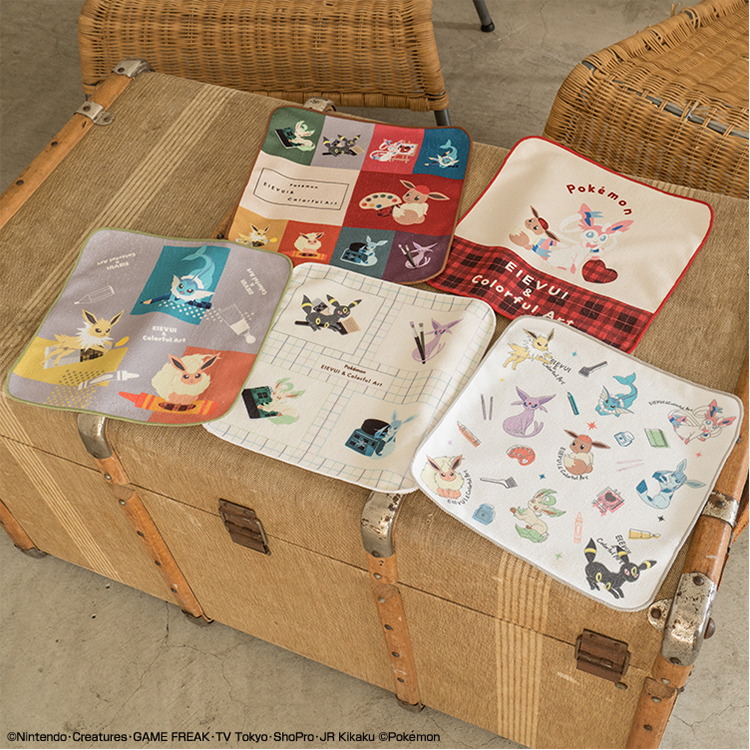 Painting is a messy hobby, which is why this series also features some gorgeous hand towels. This is a set of five and each 25cm towel features different artwork of the many Eeveelutions.
Prize G: Metal Charms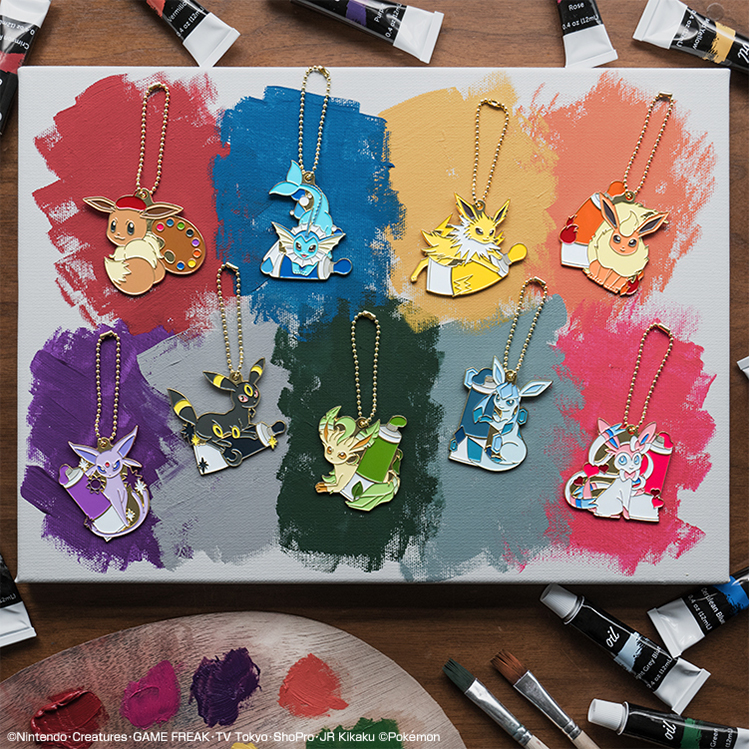 How about something you can carry around to show your appreciation for the Eeveelutions on the go? This prize consists of nine different metal charms, approximately 4.5cm large, with each critter playing around with tubes of paint.
Special prize: Naughty Eevee plush toy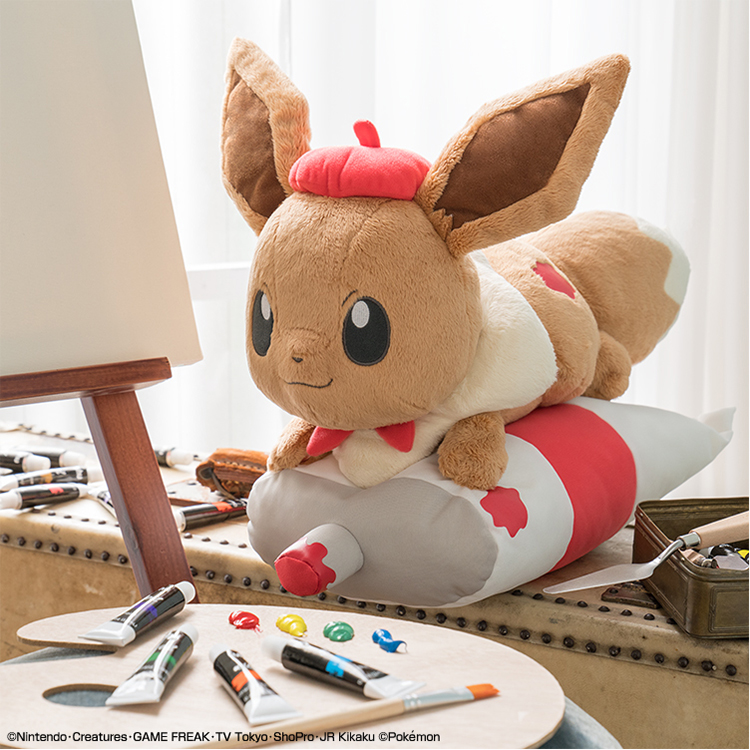 Finally, here's one last 35cm plush toy to round out the collection. This time Eevee's in a mischievous mood and has paint all over him — but can you really stay mad at that face? This one is a "special prize" at participating Pokémon Center stores.
Bandai has definitely been delivering the goods as far as Pokémon merchandise goes lately, and if you're more of a Pikachu person than an Eevee enthusiast, be sure to check out yesterday's report on Premium Bandai's PC Pikachu Cushion!
Leave a Comment