Limited Run Games continues its non-stop flow of special physical releases of games and other cool stuff with Towerfall on Nintendo Switch. That's right, you'll soon be able to score a physical copy of everyone's favorite Ouya game!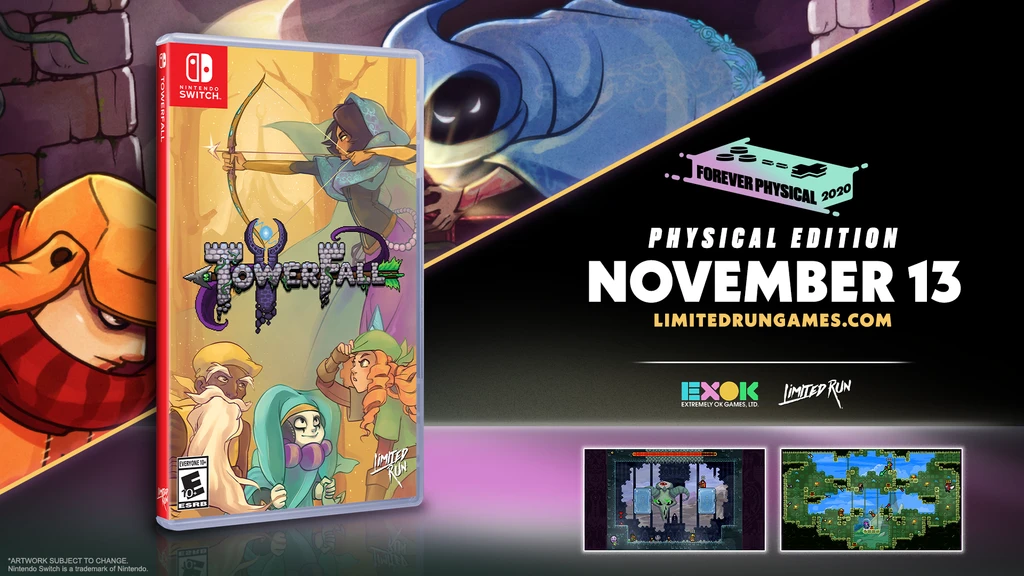 The game will be released in both a standard release and a Collector's Edition. The fancier package includes the game, ten trading cards, an acrylic diorama standee, a reversible poster, a cloth map, and four adorable enamel pins. The Collector's Edition will go for $69.99.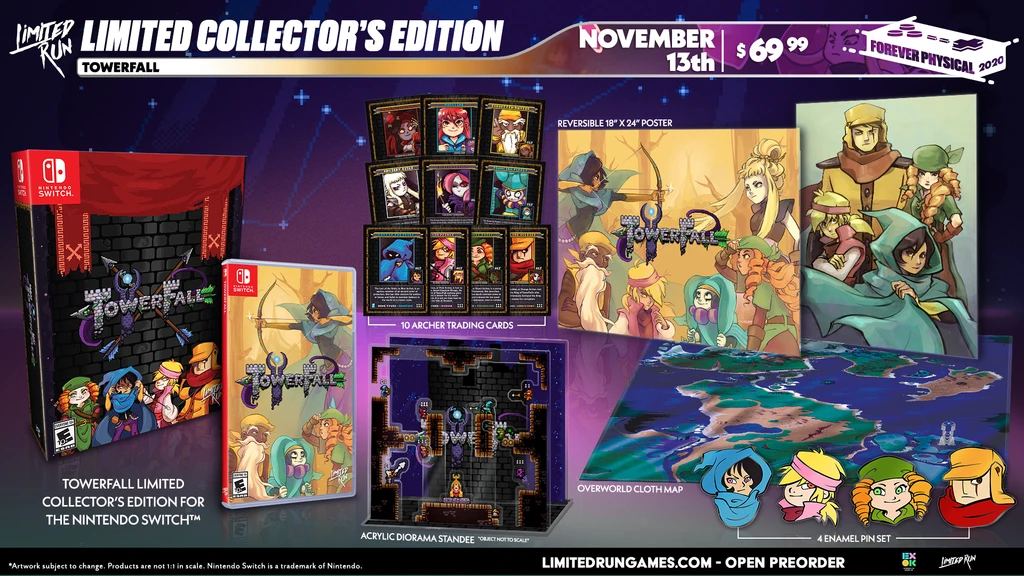 Limited Run Games said that the game will be in an open preorder for four weeks starting November 13th at 10 a.m. EST. Be sure to get in early if you are interested!

Leave a Comment