The latest Feh Channel arrived last night for fans of Fire Emblem Heroes to pour over, introducing new characters and information on the way for Nintendo's profitable mobile title. Hosted by the ever-sleepy messenger owl, Feh, it wasted little time in diving into some new special heroes from a multitude of games. 
Filling in the gap between Halloween and Christmas is a focus themed to ninjas, dressing five (well, six) characters in attire that wouldn't be out of place in Hoshido. Speaking of, a new version of Fire Emblem Fates' Hana will be a free addition for anyone that participates in an upcoming Tempest Trials+. For your orbs' consideration, though, are the following: 
Zihark makes his Heroes debut, alongside shinobi alts of Laevatein and Navarre. The big prize though is a new Duo Hero version of Lyn, joined by Florina, that can refresh themselves via their unique Duo Skill. Each of the ninja characters are dual-wielding their weapons allowing them a guaranteed second attack, be it no matter what or only when they initiate combat. 
Other updates include a new game data install option. This will rest between the full and lite versions, giving players with limited space on their devices a choice that still offers up a more true to form Fire Emblem Heroes experience. The number of preset teams, reserve teams, brigades, and skillsets are all increasing, though unfortunately the size of the barracks isn't also getting a similar, overdue upgrade. Last but not least for these updates, the Learn with Sharena website is getting a refresh later this month, offering hints and advice to longtime and new players alike.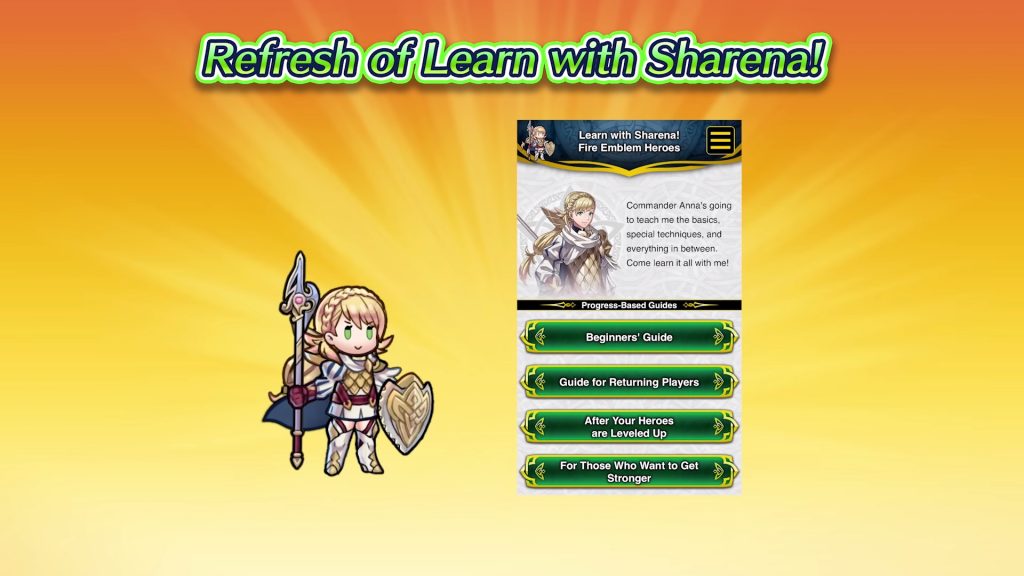 Also introduced this Feh Channel was a new game mode/event. Called Pawns of Loki, it looks to bring auto chess style gameplay to Fire Emblem Heroes. Players will draft units from their brigades into special Forma that they place on a grid. Once arranged, bonuses based on their weapon or movement type will come into play and they'll face off against an enemy group without any input from you. This will come with its own rewards and winning strategies. 
New log-in bonuses and reward maps will be on the way alongside Pawns of Loki, so be sure to keep checking into the game to make the most of those. The new mode will arrive on Wednesday, November 11th, while the ninja-themed special heroes will come out of the shadows and into the summon pool (for a limited time) starting tomorrow, Thursday, November 5th. 
Leave a Comment