Thanks to the recent release of The Crown Tundra expansion, players are no doubt roaming around Galar again in Pokémon Sword and Shield. If you think your team is up to snuff or you're really taken with some of your newest captures, you can put them to the test in an official online competition later this month – the Tundra Tourney!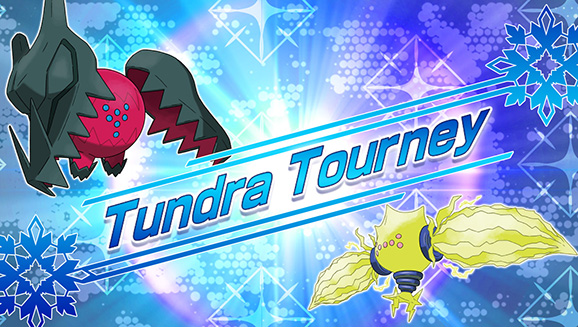 Unlike some of the other ongoing Nintendo online tournaments, Pokémon Sword and Shield's is handled all in game. You can review the process and some further details on the Tundra Tourney page of the official Pokemon website.
The main takeaway is that eligibility hinges on the Pokémon appearing in the Crown Tundra Pokédex, though there will be some exceptions likely for legendary Pokemon. Due to how many of those there are in that Dex (as well as Regieleki and Regidrago being advertised with the tournament) it's likely some will be eligible.
All participants will walk away with 50 Battle Points for their efforts. The full rules can be found in-game once you register, so if you're interested you better hot foot to colder ground and get that team together!

Leave a Comment