If you consume video game content in literally any capacity, you'd be hard-pressed to find a single person unfamiliar with League of Legends, even at the most basic of levels.
Being one of the most successful video games of all-time, LoL has been pervasive in the games industry for years and has captivated both casual fans of gaming, up through competitive esports-type players.
And finally, for the very first time, the League of Legends IP is making its way to other platforms.
Riot Forge has announced that, in early 2021, they'll be bringing the famed IP to consoles not with the traditional LoL gameplay you're familiar with, but with a single-player, story-based experience that will, hopefully, bring new fans into the world of Runeterra as well as help dedicated fans dive even deeper into it. Developed by Airship Syndicate, the game is called Ruined King: A League of Legends Story, and Leanne Loombe — head of Riot Forge at Riot Games — even states, "Ruined King will be the first single-player game to bring the LoL universe to both consoles and PC. We are excited to take this plunge into exploring stories and champions that players have enjoyed over the years, and can't wait for our players to embark on this new adventure with us."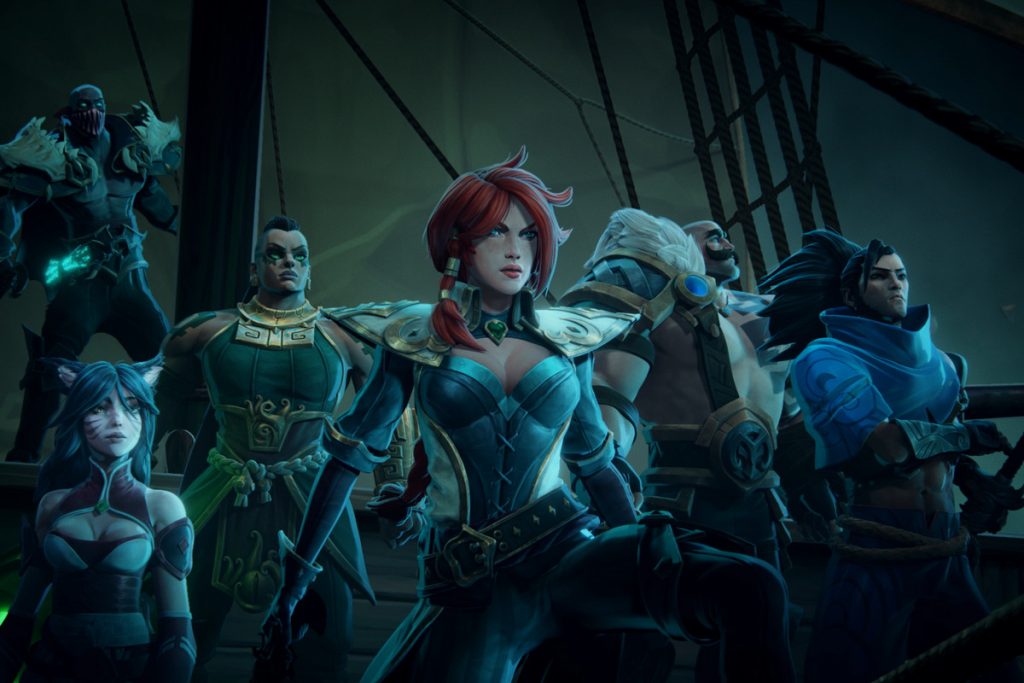 Ruined King marks the first game published by Riot Forge, and is described as a single-player, turn-based RPG that "invites new players to the LoL universe as well as players entrenched in the lore to enjoy exploring its mysteries."
As it seems that the developers and Riot as a whole are setting this game up to be focused heavily on story and lore, it should come as no surprise that Ruined King has a bit more setup than the action-focused gameplay of traditional League of Legends.
Ruined King is set to take place in two separate regions of Runeterra. The first is Bilgewater, a port town known for its nautical inhabitants, which include sea monster hunters, dock gangs, and smugglers from across the known world. The second is the Shadow Isles, a cursed land where a deadly Black Mist envelops everything around it and corrupts those who come in contact.
Familiar and fan-favorite characters Miss Fortune, Illaoi, Braum, Yasuo, Ahri, and Pyke will all make appearances in the game, and players will have to join these unlikely party members together in order to defeat a common — and mysterious — enemy.
While this is about all of the detail surrounding the game that we have so far, Riot Forge has stated that more information will be coming in December. Ultimately, and thankfully, Early 2021 isn't too long of a wait from now, so whatever Riot Forge doesn't reveal will be known soon enough.
In the meantime, you can enjoy the official announcement trailer, which dropped on the Riot Forge YouTube channel on Halloween this year.
Ruined King: A League of Legends Story will be coming to Nintendo Switch and all other gaming platforms in early 2021. Stay tuned for the latest information, and an official release date once it's announced.
Leave a Comment