Two days ago, indie game developer Pathea Games, best known for the wildly successful 2019 game My Time at Portia, put up a Kickstarter campaign for the hit life-sim's sequel.
Titled My Time at Sandrock, it marks the second game in the "My Time" franchise and, as described by the devs, takes place in a "wholesome post-apocalyptic world… where humans have successfully restarted civilization," just like the first game.
Given the popularity of Portia, it's not exactly unsurprising to hear that a sequel was both in demand by fans and in the plans for the developers. What comes as even less of a shock is how quickly the Kickstarter was completed — in just the first few hours, Pathea Games had raised $50,000 just through their social media audience. And 19 hours in, just yesterday, the full $100,000 goal was met. As of the time this article is being written, another day later, the campaign is at 150% its goal ($153,129), which hopefully means that not only can development start, but exceed all of our expectations, too. With plenty of stretch goals still waiting to be met, there's definitely still some incentive to donate!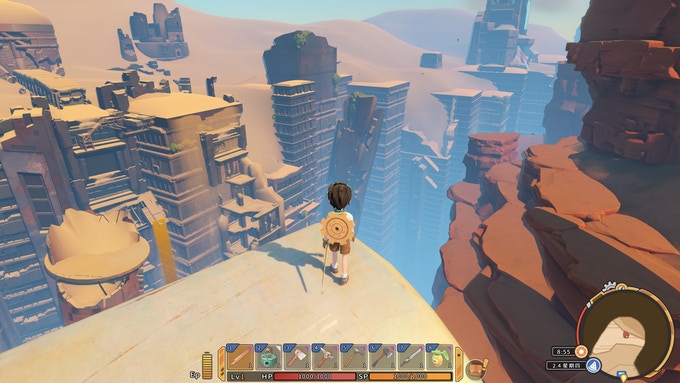 For helping reach the game's development goal so quickly, Pathea Games posted the following thank you note to backers:
Hey Sandrockers!

We did it! We've already reached the goal of $100,000! Thank you all so, so much! It took us 26 days to reach that figure with My Time at Portia, but this time, we reached it in just 19 hours! The momentum of this thing is wild to us, and we are so humbled by your overwhelming support: it makes us want to strive even harder to make sure the end product is the best it can possibly be!

Many people have asked questions regarding whether there will be add-ons. The answer is yes, there will be. We're working on them right now and should have them available within the next couple days.

Finally, here are the stretch goals. We'll dedicate a post to the stretch goals a bit later to explain them all. Thanks again to everyone who has helped make this such an amazing start!

ROCK ON!
In addition, we also have a few details about the upcoming game, so that players can know what to expect when jumping in.
As stated previously, the world is similar to the one in My Time at Portia, and at the beginning of the game players will accept a job offer in the frontier town of Sandrock and become a fledgling builder responsible for saving the town from the "jaws of economic ruin."
You'll customize and build your workshop and town structures, help individual townsfolk, explore the vast deserts and ruins surrounding Sandrock, create farmland, and build relationships (and perhaps even a romance?) with the people around you. Through your hard work and tenacity, you'll watch as Sandrock transforms into a beautiful, functioning city.
And of course, Pathea Games isn't going to make a sequel without adding some extra stuff, which means players can expect a plethora of new features as well.
A new combat system, completely revamped to allow players to quickly switch between melee combat and 3rd person shooting mechanics.

Great new music, with a completely original soundtrack that includes dynamic in-game music that reflects where the player is and what they're doing.

A more elaborate and vastly enriched story, with 30 brand new characters that all boast more depth and an original story. (Plus, the return of a few familiar favorites for fans!)

Co-op multiplayer, with the ability to build with friends in a unique multiplayer map, where they can build a workshop together and uncover an additional storyline.
Pathea Games is promising that fans of the original My Time at Portia will find everything they loved about the first game and more, while new players will feel right at home in Sandrock. 
I'd say more than anything, a big congratulations to the dev team is in order, for hitting their goal so quickly compared to the campaign for the first game, and already exceeding their first two stretch goals as well! With such a passionate fanbase behind them, I have no doubt that My Time at Sandrock will be just as elaborate, impressive, and charming as the first.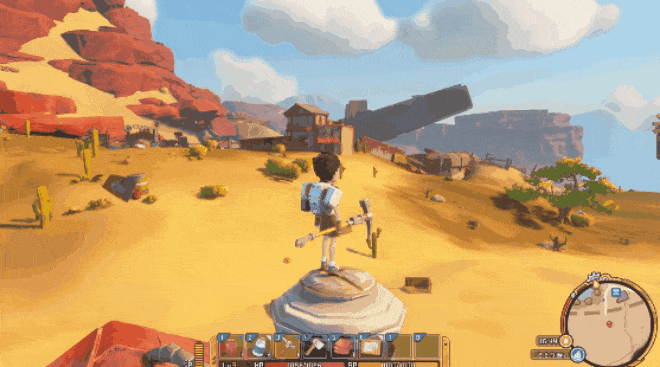 My Time at Sandrock is in development and will be available for PC via Steam Early Access in 2021, as well as on Nintendo Switch and other platforms in 2022. 
In the meantime, support the game on their Kickstarter campaign, follow Sandrock on Twitter, like Sandrock on Facebook, and join the Sandrock Discord.
Leave a Comment