You may be surprised but, Halloween is right around the corner. As per usual, Pokémon GO is also getting in the holiday spirit with an event to celebrate. This year, though, the mobile AR game is also celebrating Día de Muertos, the Day of the Dead. 
This is the first time Pokémon GO will look to honor the Latin American celebration, with different Day of the Dead elements featured.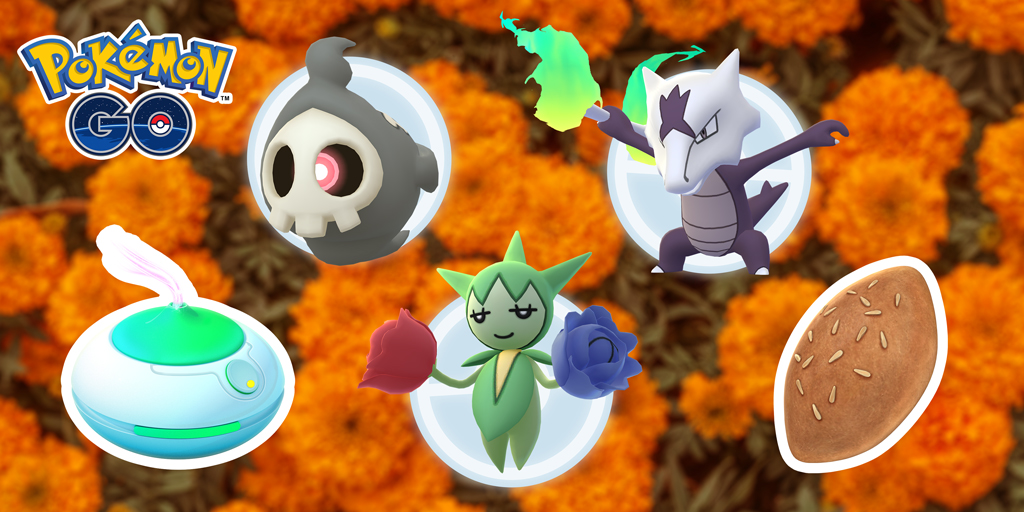 Pokémon like Cubone, Roselia, Cacnea, and Litwick, among others, will appear more in the wild, while the likes of Gastly, Misdreavus, Absol, and Shuppet will be attracted to Incense more frequently. There will also be new Field Research tasks to encounter certain Pokémon, with Shiny rates being a tad higher
The Pokémon GO team also promises a surprise for those who "take a few snapshots" during the event! 
For those unaware, Día de los Muertos is a holiday that celebrates the lives and memory of those who are no longer with us, using special decorations and food to honor them. The Pokémon GO Día de los Muertos event will start Sunday, November 1st, at 10 a.m. and run until Monday, November 2nd, at 11:59 p.m. your local time.
Leave a Comment