As part of today's hands on with Minecraft Steve, Mr. Sakurai spend a bit of time discussing the included music in the DLC. This time around seven tracks will arrive, with six of them being new arrangements. Most interesting, though, is that none of the songs come from Minecraft itself.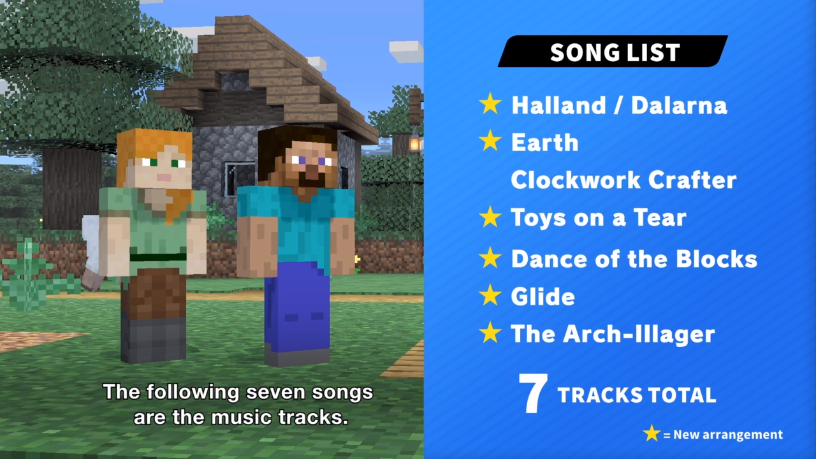 Sakurai specifically cited the frenetic nature of Smash and how Minecraft music would be counter-intuitive to that – "It would make players relax." Instead they looked to spin-offs and mini-games for more fitting songs, specifically citing Minecraft Dungeons and Minecraft Earth.
Super Smash Bros. Minecraft music
Halland/Dalarna
Earth
Clockwork Crafter
Toys on a Tear
Dance of the Blocks
Glide
The Arch-Illager
Of these only Clockwork Crafter is not receiving an arranged version, being the original version of the song. It was also mentioned that since the Minecraft World stage features a day/night cycle, that there are variations in tones for the arrangements depending on the time on the stage.
These songs will arrive on October 13th along with Steve and the rest of Challenger Pack 7.

Leave a Comment