10/9 Update: Looks like Sakurai is giving the people what they want, sharing a new shot featuring multiple blocky Kirbys alongside Minecraft's Alex! Original post follows this latest image.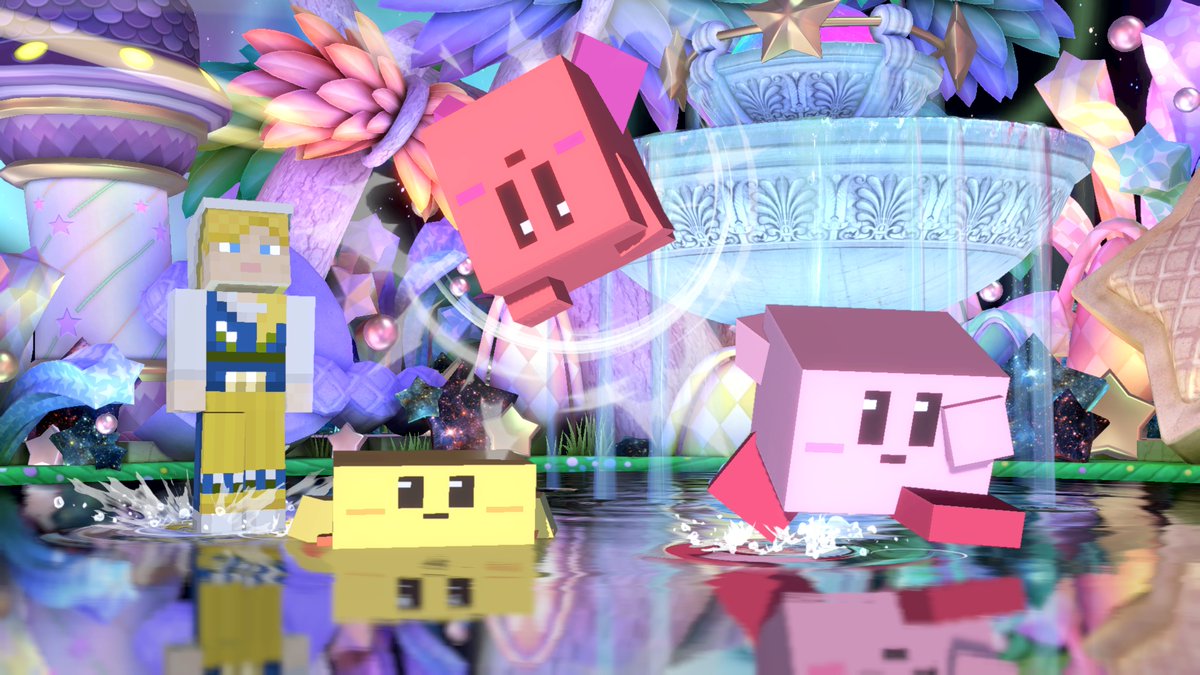 Today's Sakurai Presents brought us a lot of updates on Super Smash Bros. Ultimate, but let's be honest, it all paled in comparison to the majesty that is cuboid Kirby.
Now, Nintendo of Europe has shared a bunch of screenshots of the pink square in action. Check 'em out!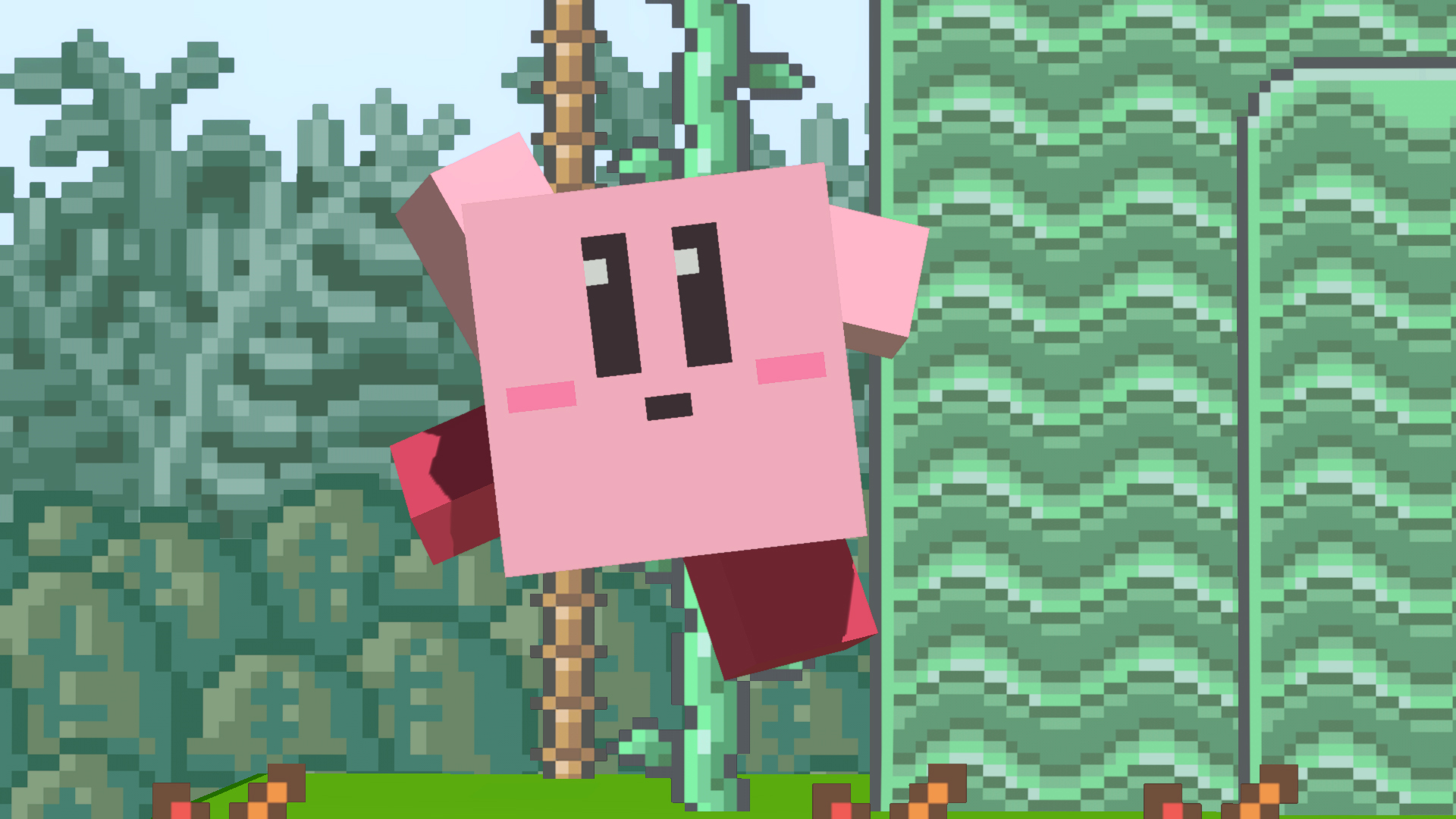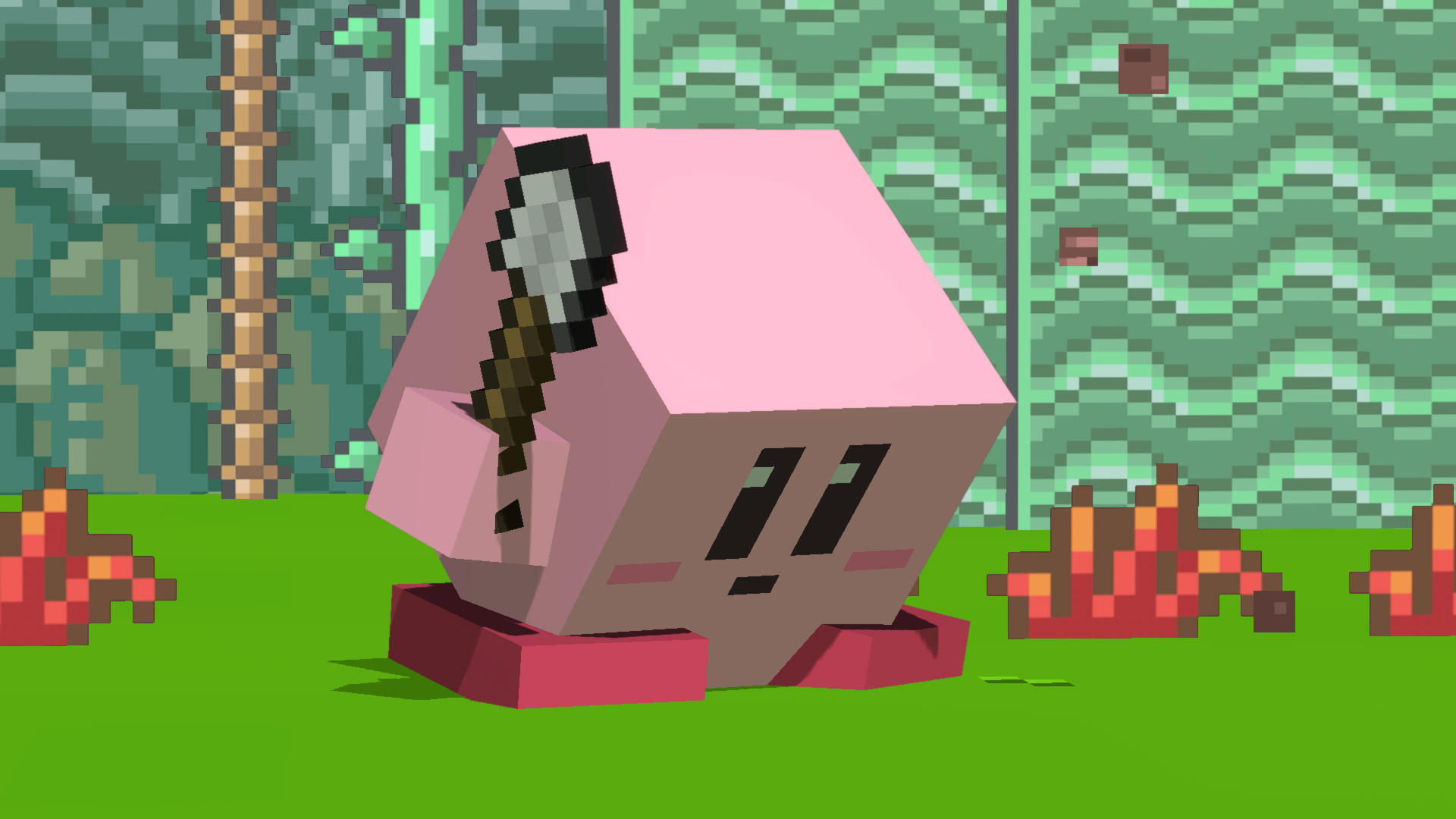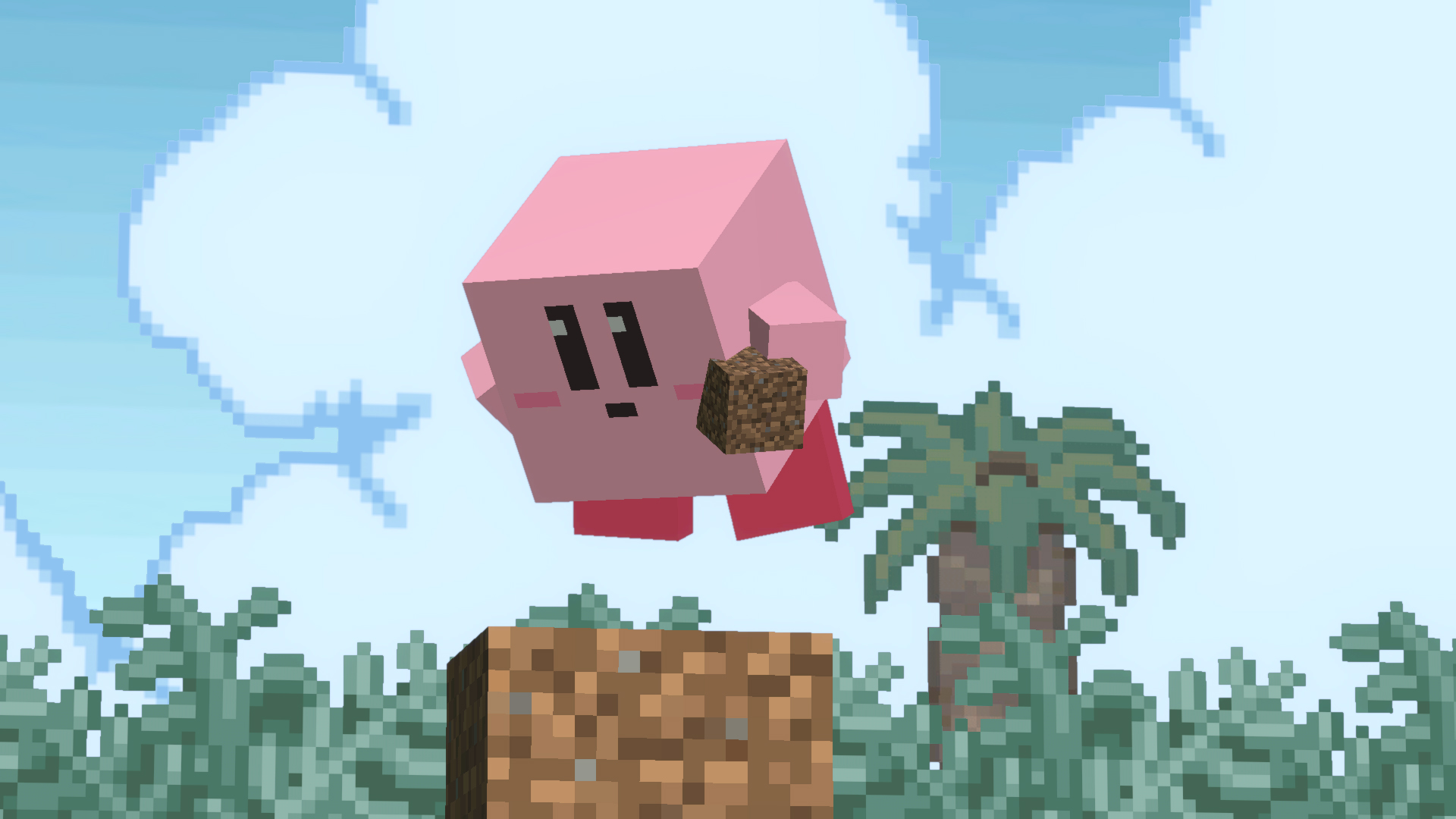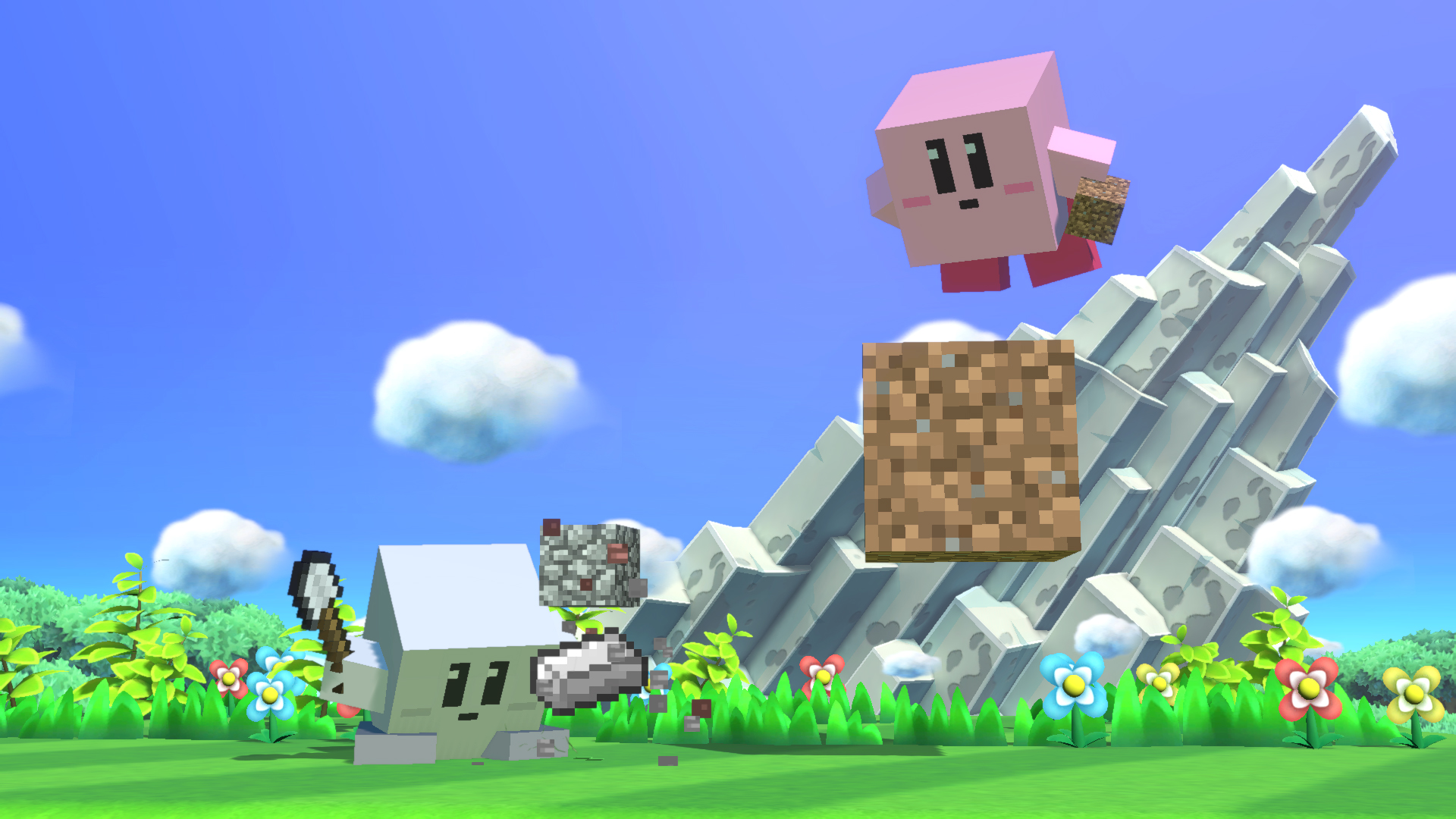 Yes, that's basically Qbby in the last one.
You'll be able to run around as cuboid Kirby (and play as Steve, I guess) when the new update lands on October 13th!
Leave a Comment