Steve from Minecraft, the latest DLC fighter announced for Super Smash Bros. Ultimate, will be getting a full demonstration via a "Mr. Sakurai Presents 'Steve & Alex'" video this Saturday.
The news was made at the tail-end of this morning's stream, with a note about it being "just before Minecraft Live!"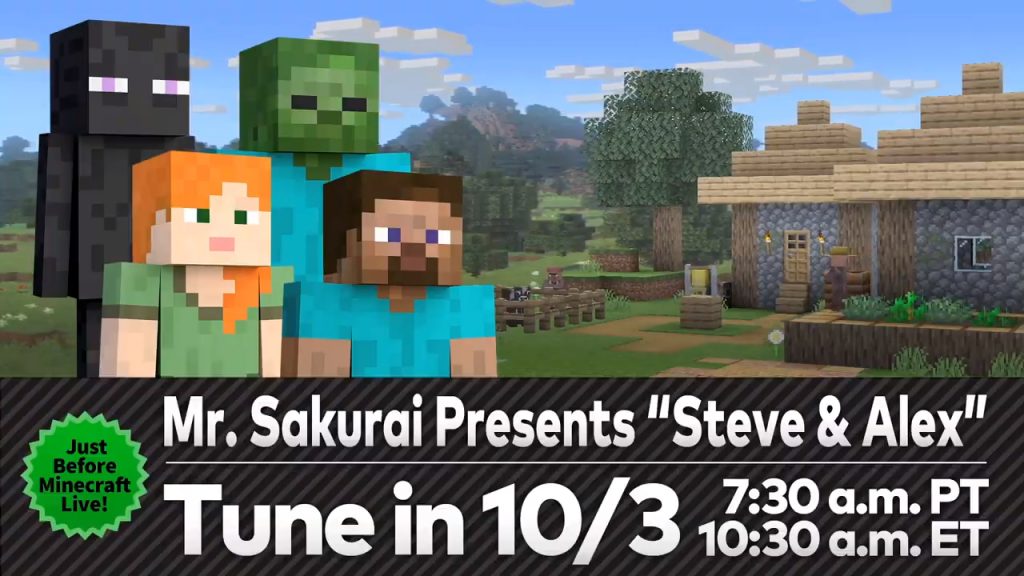 "Mr. Sakurai Presents 'Steve & Alex'" will follow similar streams for past DLC characters, which have had series director Masahiro Sakurai demonstrate the full range of each character's moves, discuss their home stage and included music, and provide (often lengthy) histories about their origins.
The video will air Saturday, October 3rd at 7:30 a.m. PT.
Be sure to stay plugged in to Nintendo Wire for more news as it comes out of the video!
Leave a Comment