Back in September of 2018, developer Eden Pixels released Alwa's Awakening for the Nintendo Switch. The game was a love letter to the 8-bit era, and was beloved by both fans and critics alike. Now, just one day after the games second Switch anniversary, Eden Pixels has released a follow up with Alwa's Legacy.
This magical Metroidvania pays homage to, and takes clear influence from the greats of the 16-bit era, while still maintaining modern design sensibilities and aesthetics, such as a more realistic lighting engine. While the game stars the same protagonist and takes place in the same world, Alwa's Legacy is not a direct sequel and can be enjoyed independent of its predecessor.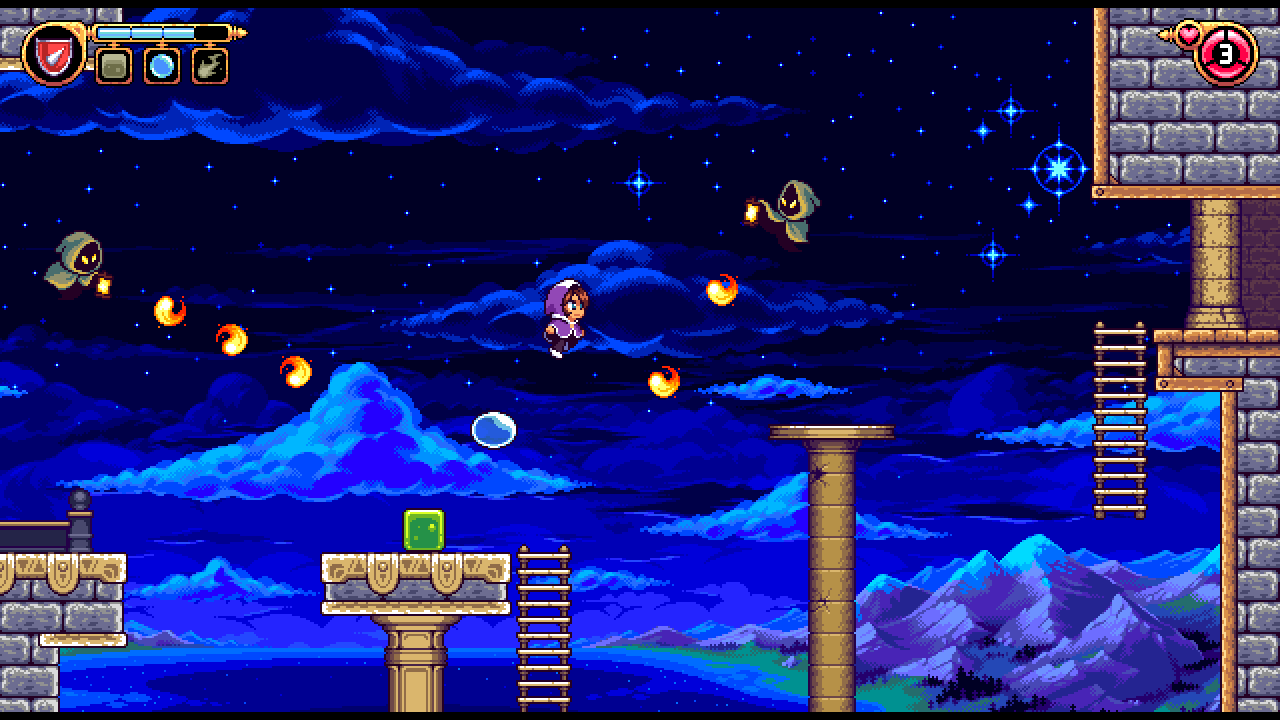 The game is full of dungeons to comb through, secrets to uncover, magical artifacts to acquire, and puzzles that'll test your wits, platforming skills, and mastery of Zoe's magic! (Brushing up on your wizardy spell casting and thumb reflexes before playing is highly recommended!)
Here's a brief story summary for the latest magical misadventure to befall the land of Alwa:
"After saving the land of Alwa following the events of the first game, Zoe is about to embark on her quest home. However, upon waking up she finds herself at the beginning of her adventure with the world feeling disparate yet familiar. In order to return home, she will need to help the inhabitants of this mysterious land and save it yet again from the mysterious curse it appears to be under."
Alwa's Legacy features an upgrade system that allows you to tailor Zoe's moves and abilities to best suit your play style. This new system allows you to adjust her skillset to be more offensive, defensive, or exploration focused. Using these magical upgrades, you can chart your own course through the game's nonlinear and interconnected world!
Mikael Forslind, Game Designer for Elden Pixels Shared his excitement for the game's Switch launch:
"We're so excited that Alwa's Legacy has finally launched on Nintendo Switch. It has been quite a complicated and confusing year, which has meant that Nintendo players have had to wait a little longer to experience our love letter to the metroidvania genre. But we are immensely proud of what we've created and the wait was worth it. We've been able to add small improvements here and there in this time and now we're launching with the definitive Nintendo Switch version of Alwa's Legacy."
Alwa's Legacy is available now on the Switch eShop, and you can check out the game's launch trailer below!


Leave a Comment