Mario has been talk of the town ever since the Super Mario Bros. 35th Anniversary Direct dropped early this month, but while discussion of the just-released Super Mario 3D All-Stars is rife online, news on Mario Kart Live: Home Circuit has been relatively quiet since its announcement.
We're still buzzing for Mario's latest karting crusade, however, especially as this installment features an all-new approach; the experience includes a physical, remote control kart equipped with a camera, augmented reality gameplay, and cardboard gates to construct a race course in your home. We are also promised a variety of unlockable costumes for Mario or Luigi, and in our latest episode of Nintendo WireTap, Jason takes an in-depth look at some of the plumbers' attire from the game's official screenshots.



First up, Mario can be seen kitted out in a full-blown pirate outfit, very similar to the one from Super Mario Odyssey. While the view of the vehicle he is seen piloting is limited in the screenshot, it appears to be some form of pirate ship; this, combined with the water effects and the fish enemy Cheep Cheep near Mario suggests that players can add themes to their race tracks that match the various outfits.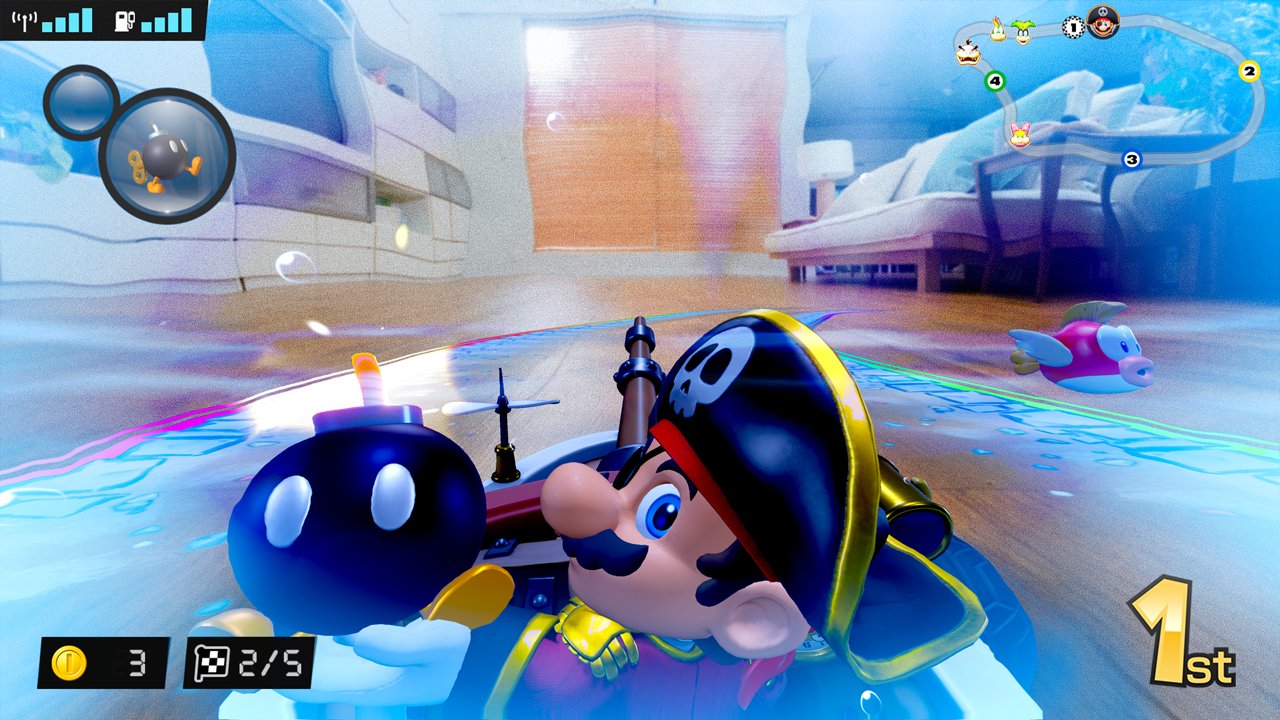 Next, Luigi is seen with a safari-style costume which, like the previous example, is similar to another outfit from Super Mario Odyssey (the Explorer costume). He appears to have collided an off-road vehicle into some lava, suggesting that players can use a volcanic theme to scatter hazards across the track.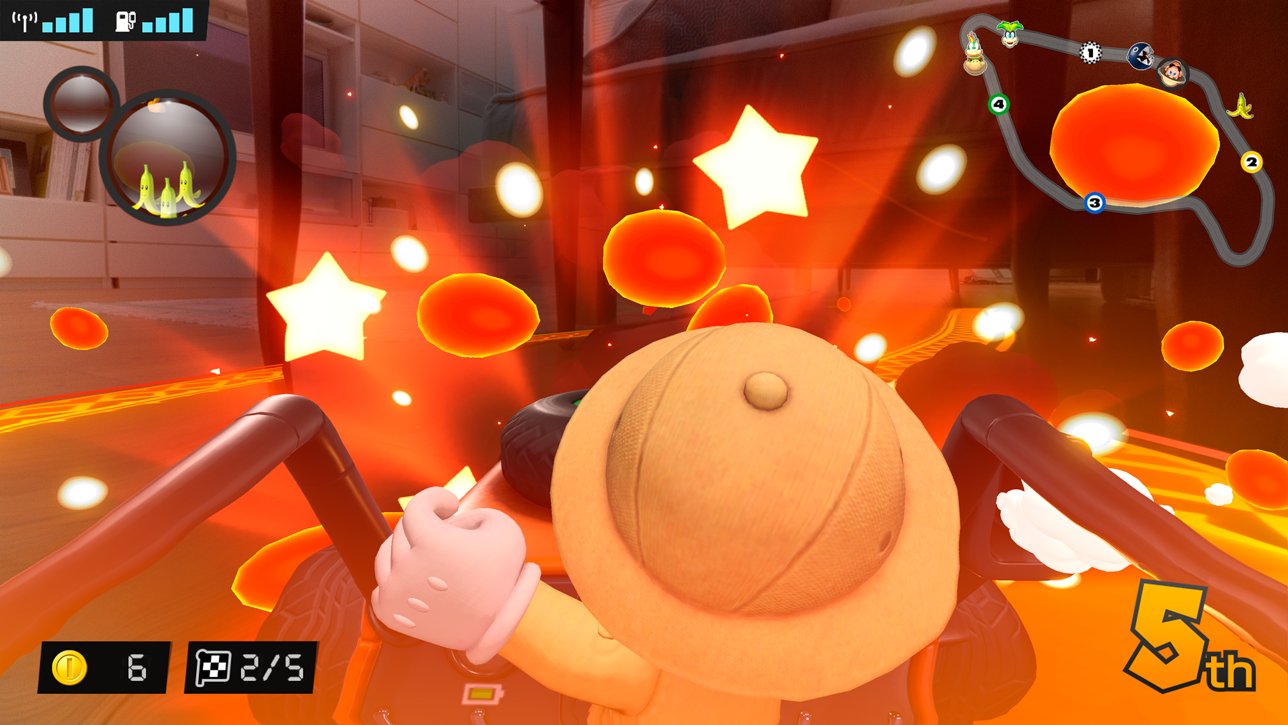 Finally, Luigi is rocking a cowboy hat on his head and giant bull horns at the front of his kart, racing in what looks like a wild west-themed filter. The cowboy outfit may be a reference to Super Mario Odyssey and/or Mario Party 2.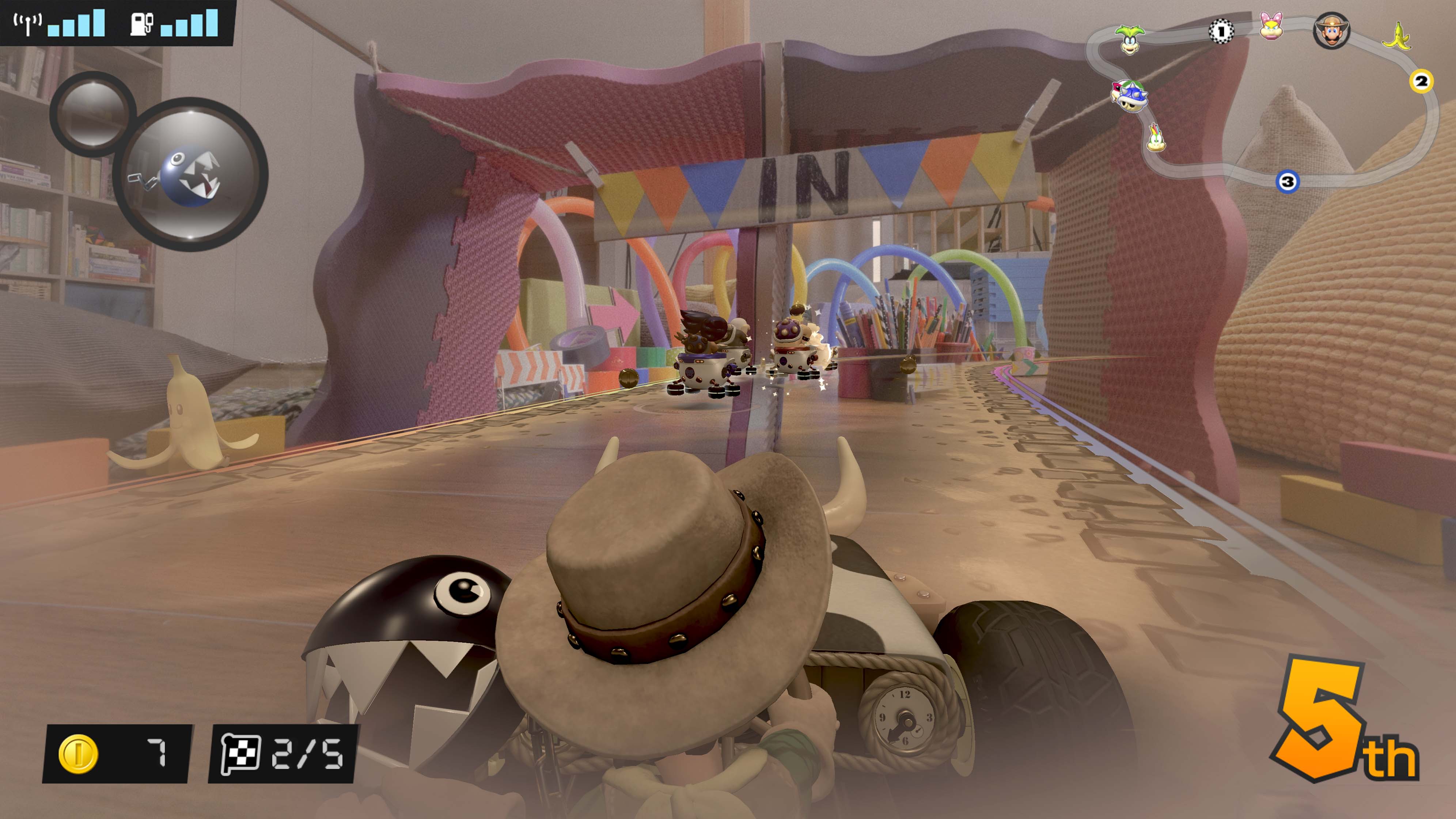 With the character roster limited to Mario and Luigi in Home Circuit, it looks like the wealth of customization option this time around will come in the form of these unlockable costumes. We can't wait to see more!
Leave a Comment