While we all welcomed and celebrated the return of Mario's finest moments last week, we also had to bid farewell to another of Nintendo's greatest successes. After nine years of service, production has ended for the Nintendo 3DS.
Nintendo has now issued an official statement on the matter to GamesIndustry.biz. "We can confirm that the manufacturing of the Nintendo 3DS family of systems has ended. Nintendo and third-party games for the Nintendo 3DS family of system [sic] will continue to be available in Nintendo eShop, on Nintendo.com and at retail."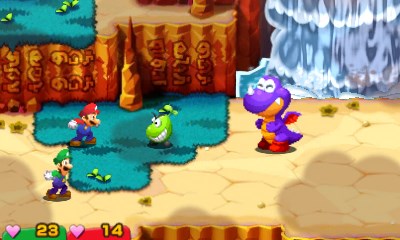 While we are unlikely to see Nintendo provide any new software to the system going forward, the company rightly points out that the high caliber of the existing software lineup that the system has accumulated over the last near-decade. "The existing library of more than 1,000 Nintendo 3DS games contains many critically acclaimed titles and can provide years of content to explore and enjoy."
The spokesperson also stresses that players can continue to enjoy online features and services. "We currently have no plans to end any existing online services for the Nintendo 3DS family of systems. Online play and Nintendo eShop will continue to be available and it will be possible to access and redownload all previously purchased content in the foreseeable future."
With the hybrid nature of the Nintendo Switch offering both portable play and a home console experience, it seemed inevitable throughout the last years that Nintendo would eventually shift and focus solely on the console. Still, the era of the 3DS was an incredible time for gaming, and impact on the industry can not be understated. Goodnight, sweet prince.
Leave a Comment