As part of today's surprise Monster Hunter Direct, Capcom has announced a trio of brand new amiibo! The three new figures will be compatible with Monster Hunter Rise and offer exclusive layered armor for you to use.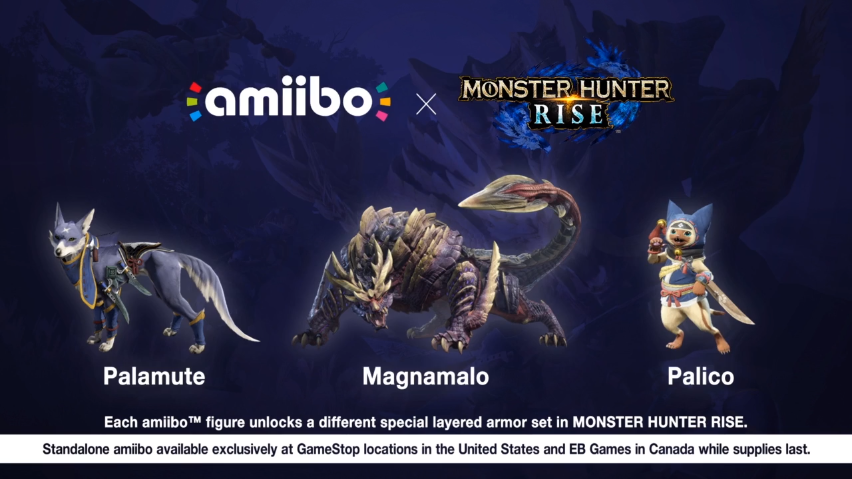 The three amiibo will be the extra good boy Palamute, this game's take on the Palico, and the new flagship monster Magnamalo. The layered armor they'll be providing was not showcased, though they will also allow you to take part in a daily in-game lottery.
The Monster Hunter Rise amiibo will release alongside the game on March 26th 2021, exclusively at GameStop in the US and EB Games in Canada, while European fans will have to snag them via the My Nintendo Store where they're also stated to be releasing in March 2021.
Leave a Comment