Undertale turned five years old earlier this week, so the merch gods at Fangamer have rolled out a new slate of goodies to celebrate! The often out-of-stock Series 1 Figures are available for pre-order, as well as a batch of new items fresher than a cinnamon butterscotch pie.
You can nab one of Sans' blasters as a pin ($12) for a good time, or choose your path with a set of Fight/Mercy enamel pins ($14). There's a gorgeous fifth anniversary poster by Nina Matsumoto ($18), an eclectic "Dating Start!" hoodie to relive your monster-courting memories ($54), a graphic tee displaying a stylized version of the game's very final boss ($24), and a full-on five-disc vinyl LP set of the Undertale soundtrack complete with beautiful artwork and liner notes (priced at a very nice $69).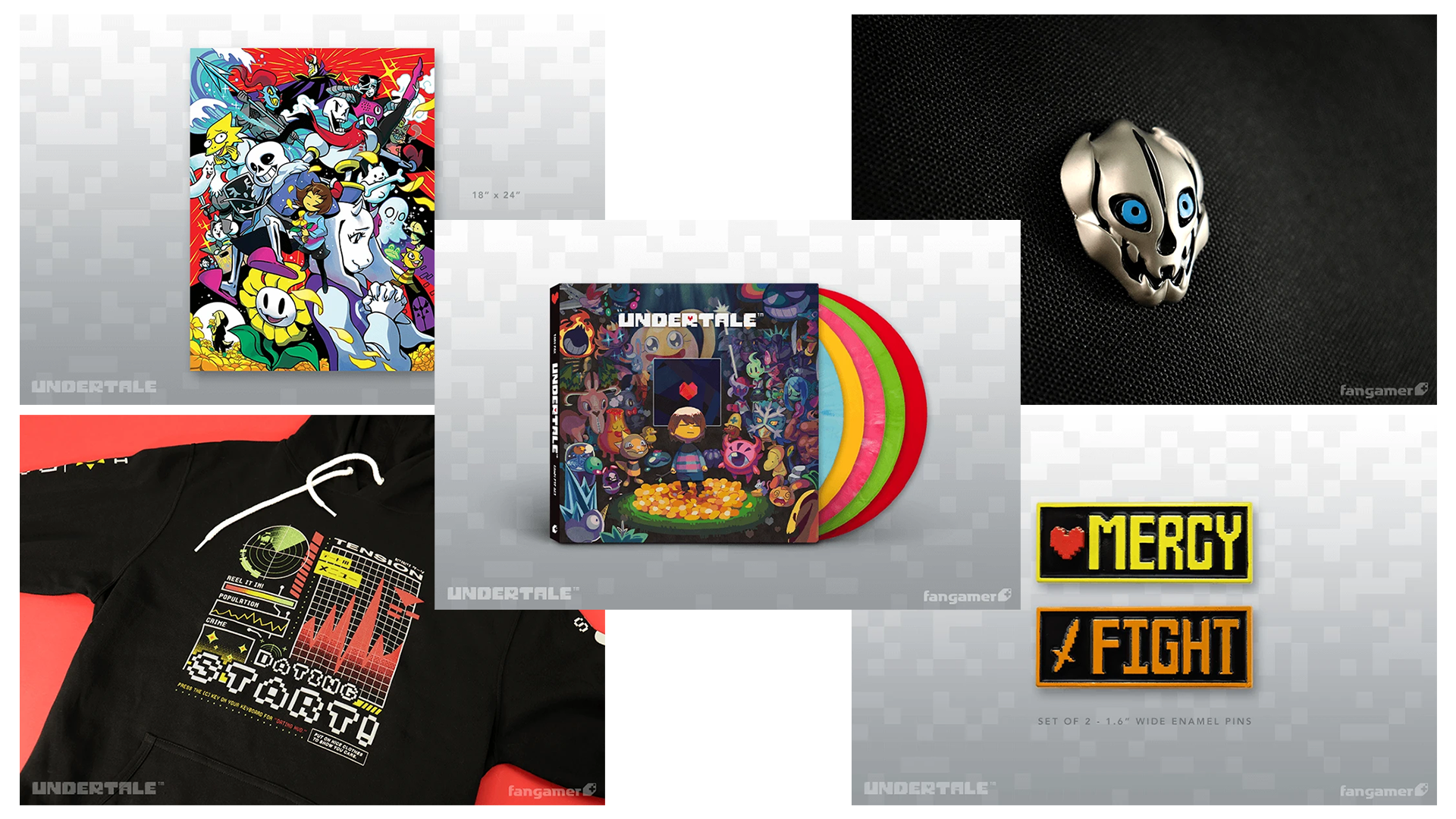 Of course, Fangamer still has their usual stock of Undertale merch, including plushies, shirts, hoodies and more, so check it all out if you're interested!
Leave a Comment