Nintendo's uploaded their latest "never a minute" episode of Nintendo Minute, featuring more of Super Mario 3D All-Stars. Not only do we get more gameplay footage of Super Mario 64, Super Mario Sunshine, and Super Mario Galaxy; we also get to see the game's classy game select screen.
At the 0:57 mark we get our first look at the menu, giving info on each of the titles and a little footage playing in the background. The gold trim is a nice touch, and it also showcases the language support options for each title right there on the select screen.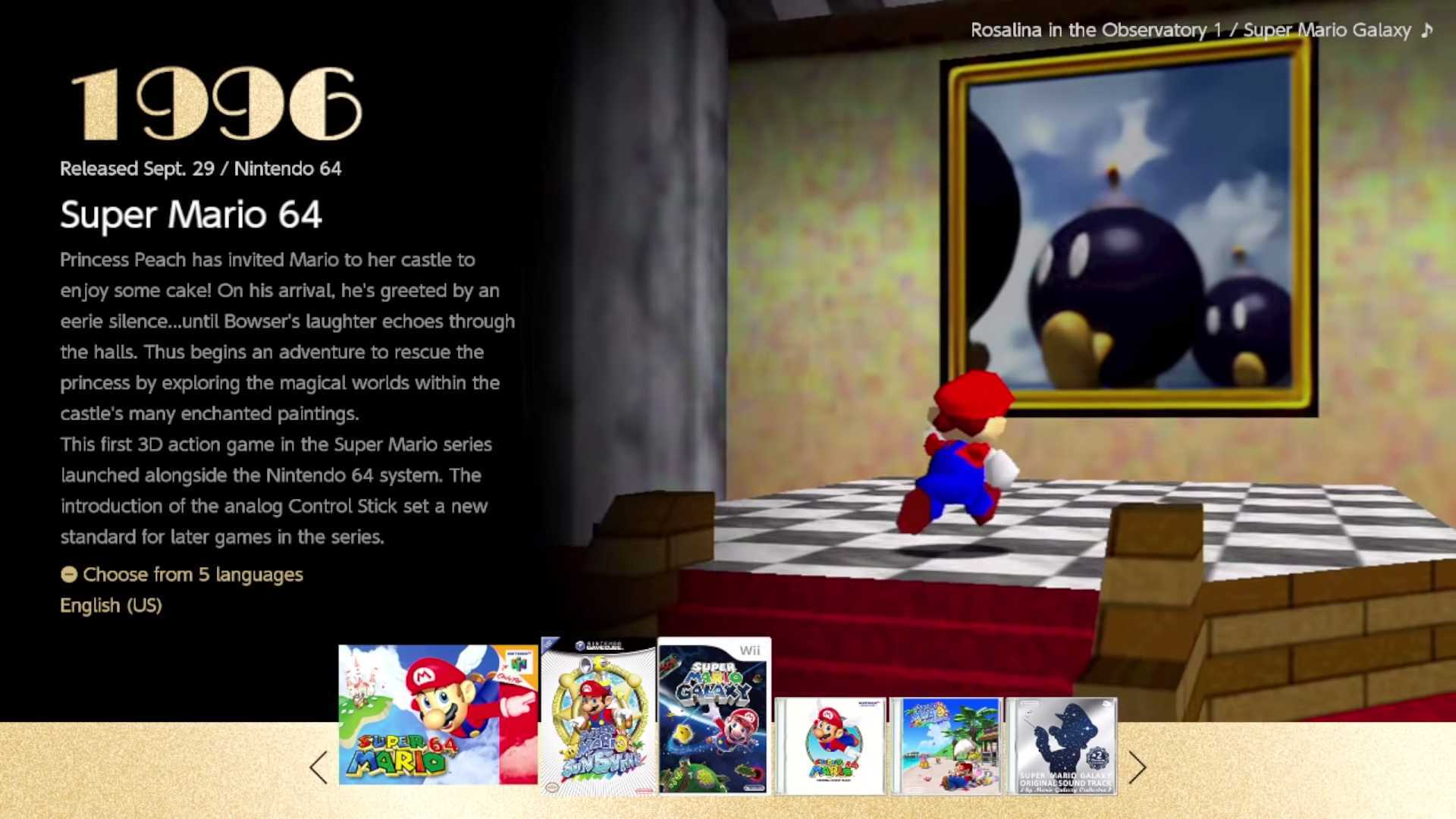 It's not just the games you can choose here though, as each of the soundtracks is featured along the bottom as well. While they don't delve into them during this video, we can also spot that whichever song you have playing will be displayed in the top right corner of the screen. It's not game specific either, as Mario Galaxy music is displayed even while hovering over Mario 64 and Sunshine.
There's less than a week left now for Super Mario 3D All-Stars, jumping onto store shelves and the eShop for a limited time starting September 18th.
Leave a Comment