The journey continues on, today! Premiering on Netflix back in June for U.S. Pokémon Trainers, Pokémon Journeys: The Series is all about Ash and Pikachu traveling throughout Galar and other regions in the Pokémon series (and making more friends throughout the season). 
Today, The Pokémon Company has released 12 more episodes on Netflix. Just go to the show's page on Netflix and select "Part 2" from the drop-down menu. From there, it's time to ask yourself whether or not to binge this batch of episodes!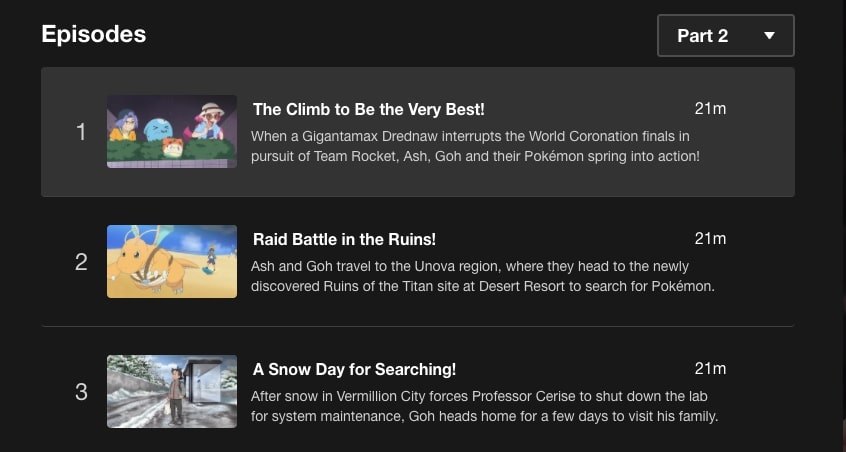 Outside of Netflix, the first episode of the show is still available to watch on YouTube, courtesy of The Pokémon Company. Other than that, you'll need a subscription or free trial to see what shenanigans Team Rocket is cooking up and where Ash and Pikachu are going next.
Leave a Comment