Today, Ubisoft was unable to turn back the sands of time concerning the leak about Prince of Persia: The Sands of Time Remake coming to the Nintendo Switch. Yes, the game was missing the Nintendo Switch logo at the end of the announcement trailer during Ubisoft Forward, but Ubisoft forgot to remove more "Nintendo Switch" tags from other pages.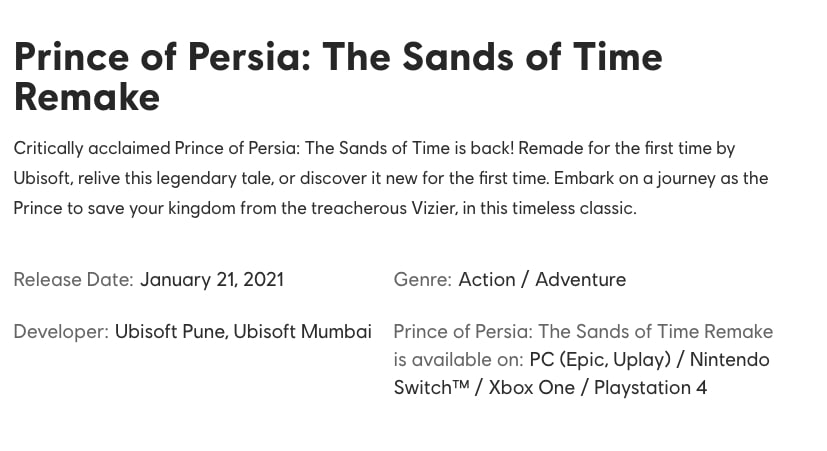 The site dedicated to the remake features a pre-order section. There in the drop-down menu, Nintendo Switch is listed as a platform for both digital and physical versions. Pick digital and you're given a link to the games listing on the Nintendo eShop. As for physical, you'll be transported to Ubisoft's online store. Of course, both links feature errors. You might be thinking that this could be a simple mistake, no?
Head over to GameStop then as they have Nintendo Switch listing for the game priced at $39.99 and have given it a placeholder date of March 31st, 2021. So, the only questions that remain are when will Prince of Persia: The Sands of Time Remake be officially announced for the Nintendo Switch and will the game be released after its other platform counterparts.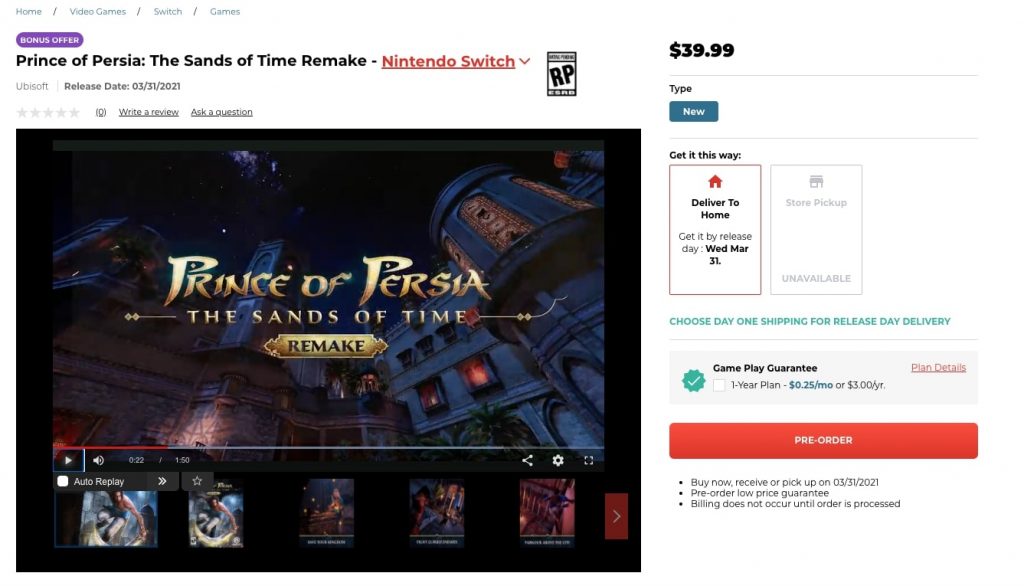 Who knows. After all, only time will tell. 
Leave a Comment