Limited Run Games will be launching pre-orders for two vinyl soundtracks for the original Shantae and Shantae: Risky's Revenge tomorrow morning.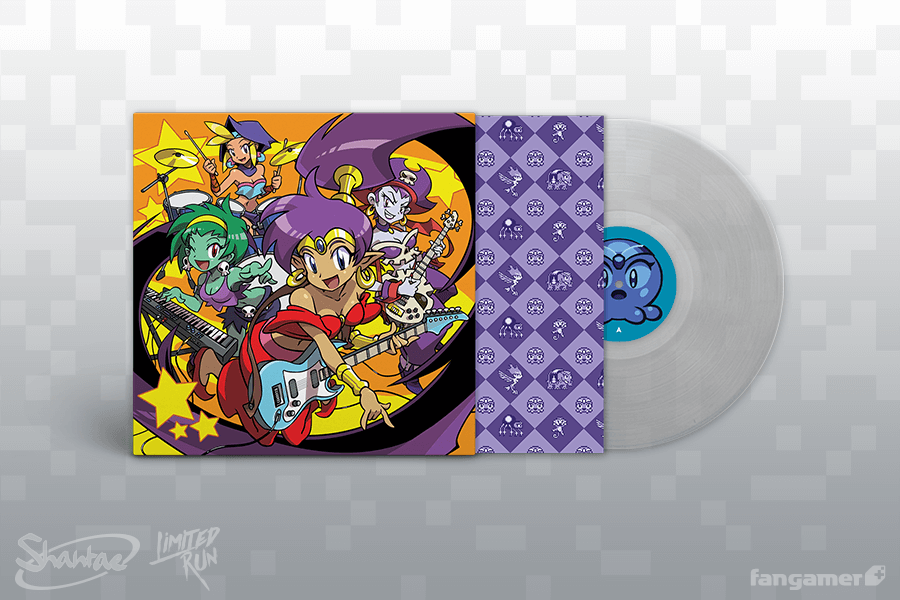 The Shantae GBC Vinyl Soundtrack will retail for $24.99 and is a clear variant of a soundtrack sold by Fangamer; it will be limited to just 750 copies and will include 41 songs from composer Jake Kaufman:
SIDE A
1. Title
2. File Menu
3. Burning Town
4. Risky Boots
5. Flashback
6. Scuttle Town
7. Shop
8. Dance Room
9. Day Travel
10. Caverns
11. Water Town
12. Conversation
13. Labyrinths
14. Genie
15. Finish Puzzle
16. Boss
17. Found Item
18. Night Travel

SIDE B
19. Oasis Town
20. Minigame Start
21. Minigame
22. Minigame Loss
23. Minigame Win
24. Day Travel 2
25. Labyrinths 2
26. Zombie Caravan
27. Night Travel 2
28. Bandit Town
29. Underground
30. Game Over
31. Risky Boots Battle
32. Tinkertank Battle
33. Escape from Tinkerbat Factory
34. Boss Defeated
35. Credits
36. Jingle 1
37. Jingle 2
38. Jingle 3
39. Jingle 4
40. Jingle 5
41. Jingle 6
Meanwhile, the Shantae: Risky's Revenge soundtrack vinyl will retail for $34.99, come on two records, and will be available through an open, four-week-long pre-order.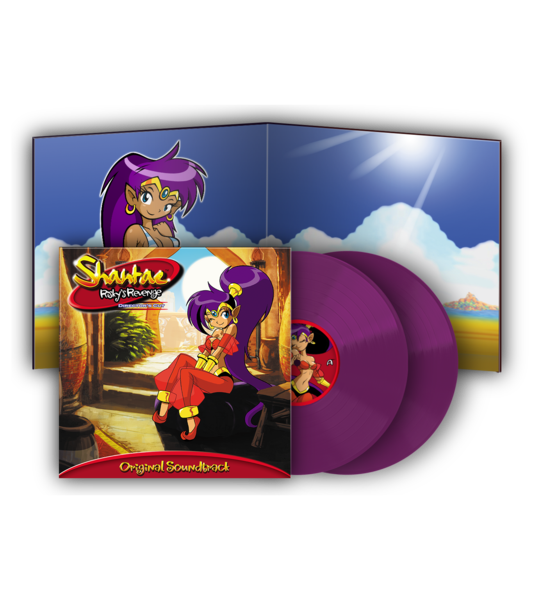 Both items go up for pre-order tomorrow, September 11th at 10 a.m. ET; the Shantae GBC vinyl will not be an open pre-order and will have two limited batches available — one at 10 a.m. ET and another at 6 p.m. ET.
The Shantae: Risky's Revenge vinyl open pre-order will end on Sunday, October 11th at 11:59 p.m. ET.
Limited Run Games is also offering physical releases of Shantae for Game Boy Color and Nintendo Switch, physical releases for Shantae: Risky's Revenge – Director's Cut for Nintendo Switch, steelbooks for Shantae and the Pirate's Curse and Shantae: Half-Genie Hero – Ultimate Edition, a Shantae Switch slipcover, and a reprint of Shantae: Half-Genie Hero – Ultimate Edition.
All of these items will also go on sale for open pre-order tomorrow at 10 a.m. ET.
Leave a Comment