Originally released in 2019, Lost Ember is finally joining the Nintendo Switch family later this month on Thursday, September 24th. Created by Mooneye Studios, Lost Ember drops you, the player, into a lush and vibrant world. Yet, under the surface, one wonders why only nature is thriving and that there are no signs of human life. To unravel this mystery, you'll play as a wolf joined by their spirit companion. 
The wolf has magical powers to boot, being able to "inhabit and control other animals". This power (and game mechanic) will allow you to soar through the skies, search watery depths, climb mountains, and more to find every piece to Lost Ember's story.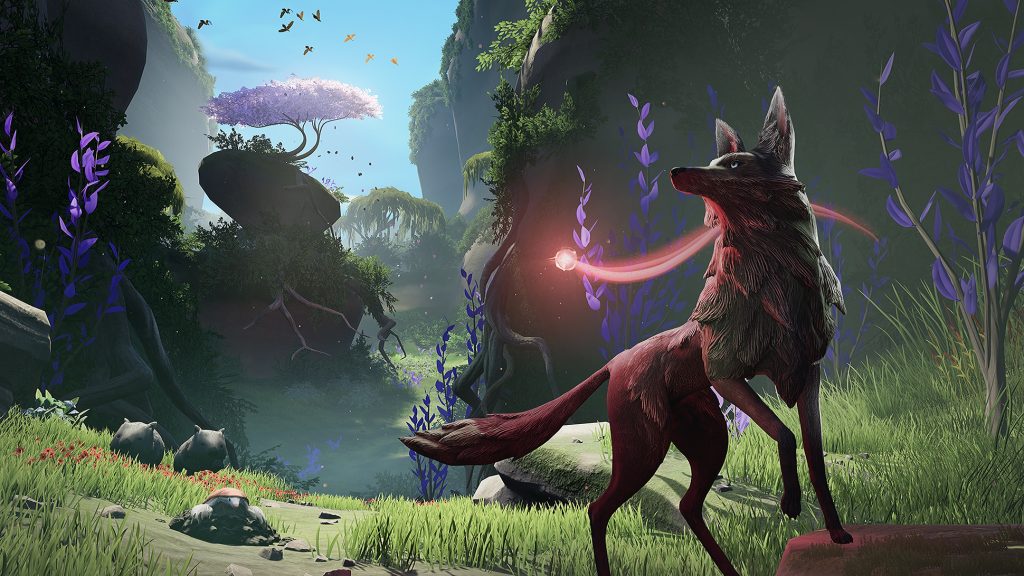 An announcement trailer for the game's Nintendo Switch release will be available on Thursday, September 10th at 3 a.m. PT | 6 a.m. ET | 12 p.m. CEST. Until then you can see what the game will look like running on the Nintendo Switch in the screenshots below.
Priced at $29.99, you'll have to wait just a tad longer before you can explore the world of Lost Ember on Nintendo Switch. Be ready for its adventure starting on Thursday, September 24th.
Leave a Comment