Back in May, right before the release of Xenoblade Chronicles: Definitive Edition, My Nintendo Japan released a batch of Xenoblade rewards that seemed destined never to leave the land of the rising sun… but the future has changed. Now, for the first time in ages, My Nintendo in America is offering a couple of physical rewards from that batch — the Xenoblade sticker sheet and phone ring holder — along with a set of Splatoon 2 postcards.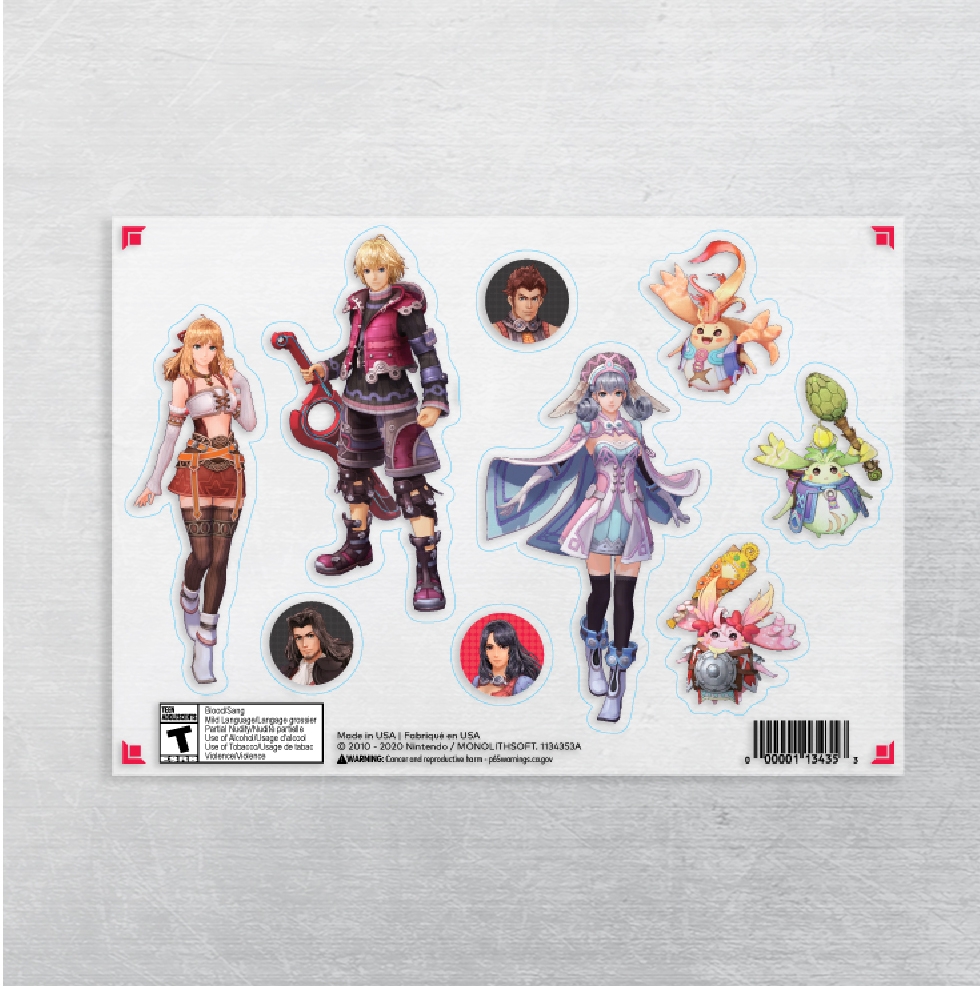 The sticker sheet and phone ring are going for 300 and 500 Platinum Points, respectively, while the Splatoon postcards will cost 400 Platinum Points. Getting these rewards to your home will also cost a small shipping fee, as they're ordered through the Nintendo online store. Nintendo itself has outlined the process helpfully:
1) Visit the reward page.
2) Sign in to your Nintendo Account.
3) Redeem your Platinum Points for the item you'd like to get. You will receive a promo code.
4) Select "Access Now" to visit nintendo.store.com.
5) Select "Add to Cart".
6) Enter the code that you received in the pop-up.
7) Complete your transaction and your item will be shipped to you! 
These items not only make great curios for any Xenoblade or Splatoon fans; they also serve as a hopeful signal that more physical rewards will come to North America shores in the future. We'll be sure to report on any more that come our way!
Leave a Comment