The cutesy puzzle game that has stolen my heart, Pokémon Café Mix, received a new update! Grab your apron and mandated hat, as the café will be a bit busier now. 
A new batch of orders has been added! Get ready for 50 new levels to complete. Of course, with new orders that means we'll see a new Pokémon café patron and at least a new dish on the menu! Complete the levels below and you'll unlock the following:
Order #325: Audino will start to visit your café! Charm them with enough dishes and they'll join your staff, specializing in "Small Plates" dishes.

Order #330: A new dish, Happy Snorlax Loco Moco, will be added to the Entrées section on the menu.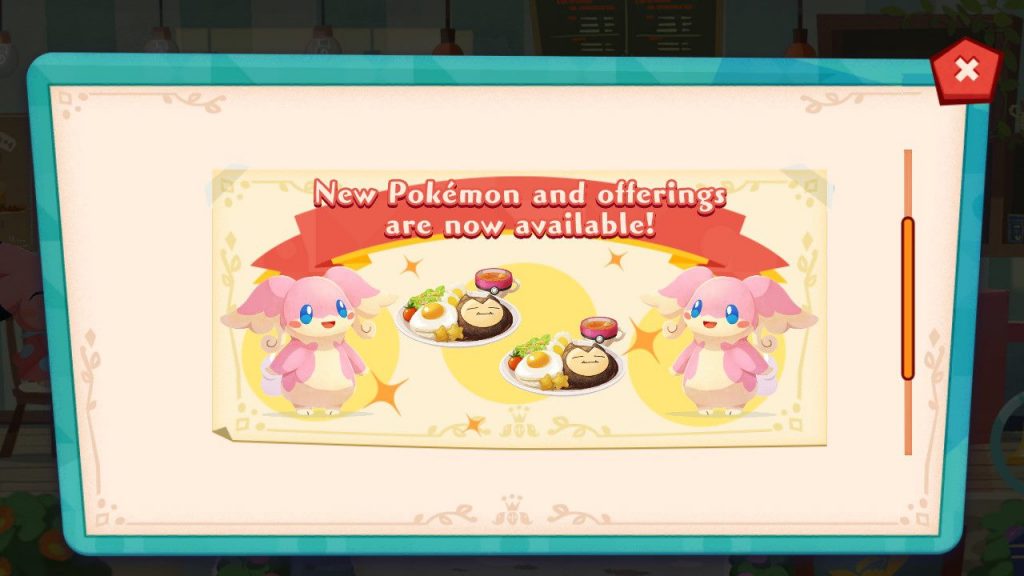 While you tackle this new update, Celebi's special customer status received an update too. Here until Tuesday, September 8th, at 10:59 p.m. PT, the Mythical Pokémon now has their own set of Special Café Challenge Cards. Complete these tasks and you'll get some nice rewards!
That's it for Pokémon Café Mix this week! We'll see you back here next week for the game's new Special Customer.
Leave a Comment