As has become the norm after larger Directs and showcases, Nintendo has released a new infographic for us to gawk at and strategize our purchases with! This latest infographic is all about new and upcoming Indie games, many of which were shown at the recent Indie World Showcase.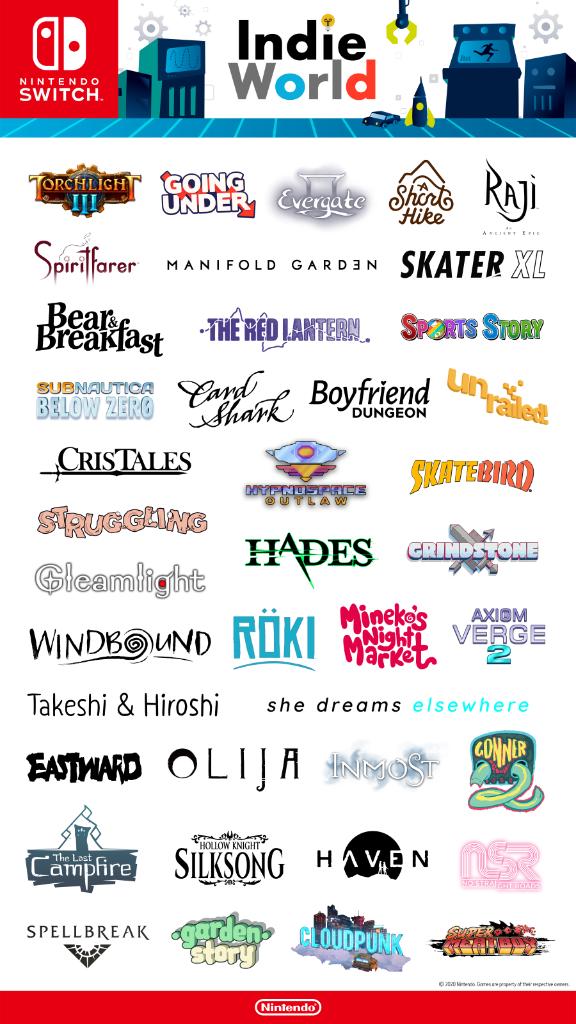 Of note to this writer are the inclusion of Mineko's Night Market and Hollow Knight: Silk Song, both of which have been rather quiet as of late — especially so for Mineko. While this doesn't count as an official update for either title, it's nice to see that Nintendo has faith enough in their current development state to include them. Here's hoping we get more info on those titles and others soon!
Now, if you'll excuse me, I have to go print this thing out and plan my eShop battle strategy!
Leave a Comment