Various amiibo from multiple The Legend of Zelda series (Breath of the Wild, 30th Anniversary, Link's Awakening, Twilight Princess, and a general "The Legend of Zelda" collection) have been out of stock for months. Same for Link, Zelda, and Gannondorf's appearances in the Super Smash Bros. line. While we've seen Nintendo recently update the CPSIA page and know that the four Champions from The Legend of Zelda: Breath of the Wild will be on store shelves soon, Nintendo UK is ready to reprint almost everyone.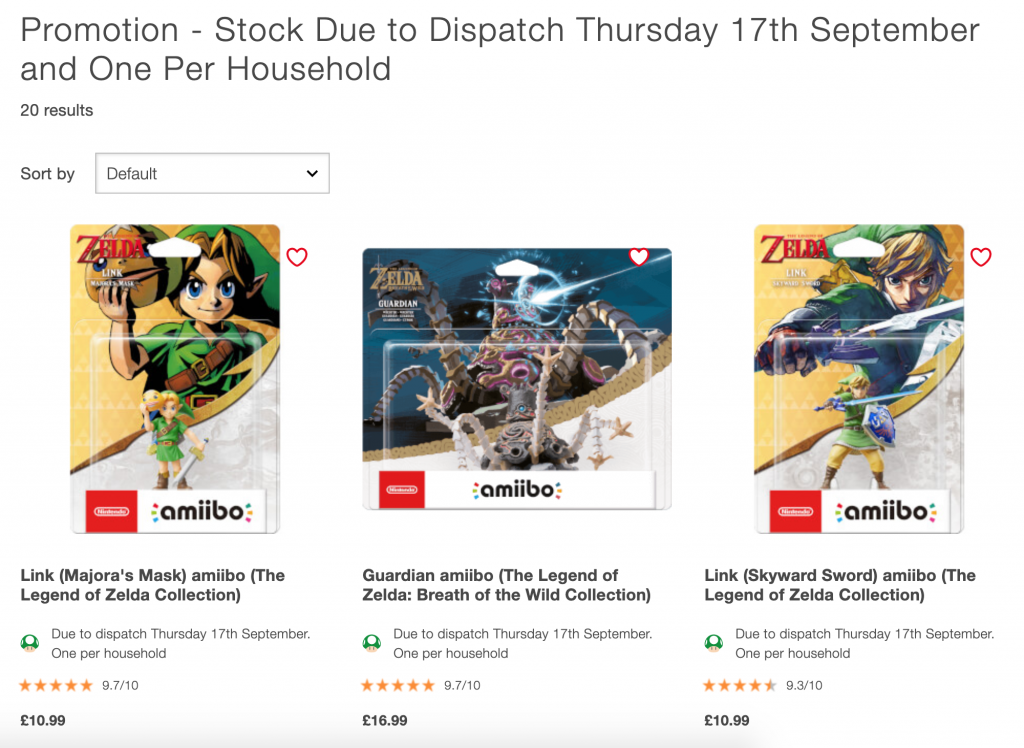 Available for pre-order on the Nintendo Official UK Store website, 20 The Legend of Zelda-themed amiibo will be shipping out on Thursday, September 17th. Prices range from £10.99 to £16.99 (BOTW's posable Guardian amiibo) and there is a strict limit of one per household. In need of at least two of these hard to find amiibo? You're in luck as orders over £20 qualify for free shipping.
Nintendo's CPSIA page hasn't added any new reprints, but hopefully, they'll follow Nintendo UK's lead in bringing back nearly all of The Legend of Zelda amiibo in time for the franchise's 35th anniversary.
Leave a Comment