Another controller option is on its way for Nintendo Switch and it might be one of the most colorful yet. This new HORIDPAD Mini offers a smaller take on the HORIPAD, a controller that I've gotten a lot of use out of since it released. While it's wired and lacks many of the key features of the Joy-Con and other, official Nintendo controllers, it's still an affordable option with a dedicated D-Pad and some Super Mario flair for good measure.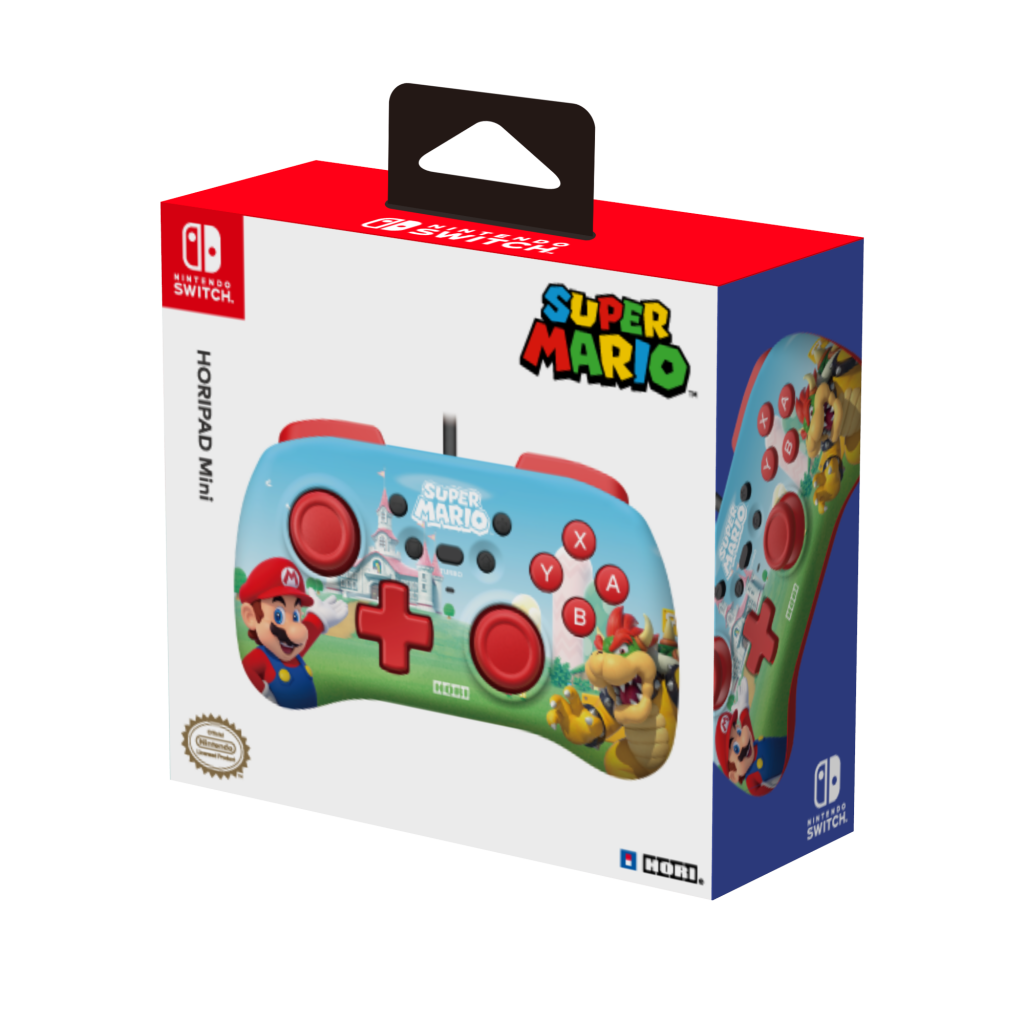 The specs for this, per its press release, are below:
Nintendo Switch HORIPAD Mini (Super Mario)
– $24.99 USD MSRP
Product Features:
Comes with Home, Capture and + / – buttons

Turbo functionality

Works great for casual & retro games

Designed with young gamers in mind

Beautiful full-color Super Mario design

Cable Length: 9.8ft/ 3.0m

Officially Licensed by Nintendo

What you'll be missing out in will be the amiibo/NFC reader, rumble of any kind, and gyro controls. If you're after a lighter, more compact controller for Switch you can pre-order the Super Mario HORIPAD Mini now, with its release date set for September 1st.
Leave a Comment