Today, ThemeparX's top investigator Michael found documents pertaining to a Donkey Kong-themed land that would be a part of Super Nintendo World in Japan; soon after, related images were removed from the ThemeparX forum thread.
No reason was given, but NBCUniversal — owner of the planned Super Nintendo World — has issued take-down notices of leaked materials in the past.
While we've seen the images, we will not be posting them. Instead, we'll write about important details and refer to the following Donkey Kong land model that was shared online last year.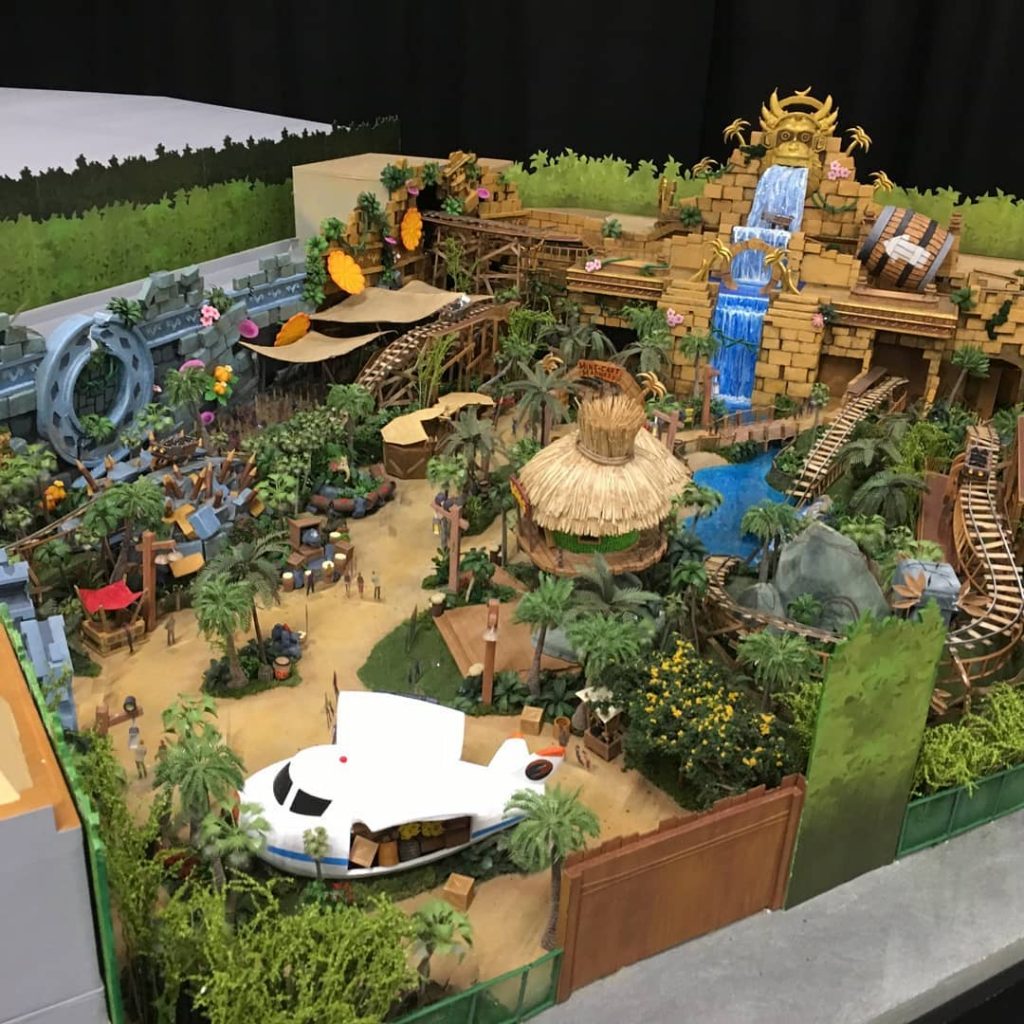 In total, seven pages of documents were originally posted online on two industry portfolio sites: Behance and SCAD (The Savannah College of Art and Design).
These postings have been removed, as well, but the documents include the name of the artist/creator.
An individual with this name has an active profile on Behance and includes employment and education histories that fit with the information included in the leaked documents.
As for the documents themselves, below are the page titles and descriptions of what's illustrated on each page.
Cover Page: Super Nintendo World – Universal
The cover page is what could be described as a mood-board that contains seven images. The top row contains two images, both related to the Kong-esque temple structure in the back of the model. One image is of a 3D rendering of the waterfall feature and the other is a 2D rendering of the entire front of the temple structure with an unobstructed view. 
Below this row are five images. Two are of the Super Nintendo World models we've reported on previously: one from the Super Mario-themed area and the other being the Donkey Kong-themed area.
The remaining three images are of schematics and an overhead shot of the area where Super Nintendo World is built in Universal Studios Japan.
Page 01: Life Safety Plan & Floor Plan & RCP & Roof Plan
A page that contains four schematics, one specifically for each topic. These drawings are top-down views of the entire Donkey Kong land.
Page 02: Enlarged Floor Plans
This page features two zoom-in schematics of what is referred to as "Zone 6." Comparing to other schematics, we can infer that this is the interior of the Donkey Kong mine cart ride (which we will refer to as Mine-Cart Madness, as that is the name used in the Donkey Kong land model).
The first drawing is focused on the "Load/Unload Level" and is labeled accordingly. Theme park staples and requirements are incorporated, including multiple "Show Set/Prop Area" points located throughout the entire queue and a "Photo Pickup" station. 
As for the second drawing, areas that pertain to the back of the house (shorted to BOH) operations are focused on. The standout here is that a portion of the image is labeled "Jungle Ruins Building." Oddly enough, Jungle Ruins has appeared in the Super Mario universe as an unlockable board for Mario Party 9.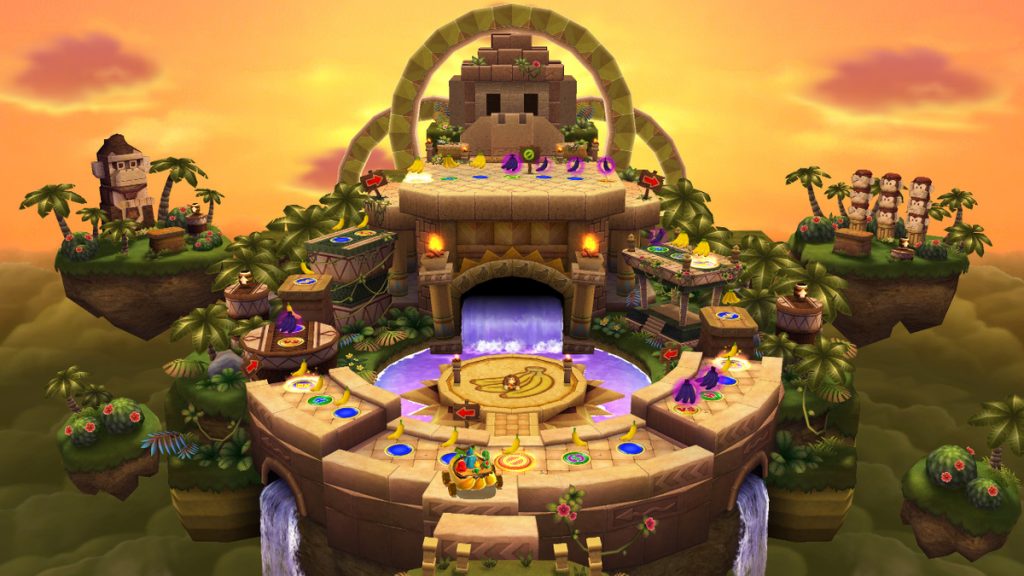 The resemblance between the board's environment and the massive temple that houses Mine-Cart Madness is striking. It's also worth pointing out that Mario Party 9 used the unpopular "vehicle" mechanic, meaning that Jungle Ruins has three associated "ride vehicles": Barrel Roller, Jungle Junker, and DK's Banana Slider.
Whether the resemblance is by coincidence or inspiration, don't say that Mario Party 9 never gave us anything good.
Page 03: Building Sections
This page contains multiple schematics of the "DK Ride" building. Instead of top-down views, these drawings use the elevation (multi-view) perspective.
In simpler terms, these drawings show the front and back view of the building, but also include multiple "slices" of the building. It would be like cutting a loaf of bread and looking at the texture of each and every slice (Swiss cheese also works for this analogy). 
Page 04: Ride Support Room & Serpent Detail
There are a total of six drawings on this page. Four are labeled as such and don't offer any details outside of construction plans: "Ride Support Room Section," "Track Scene 02," "Track Scene 05," and "Track Scene 06."
The stars of this page are two drawings titled "Enlarged Serpent Ruins and Water Cannons" and "Serpent Elevation Detail."
The first is a top-down look of the river water feature that is outside of the temple building. A silhouette of a water splash overlays part of Mine-Cart Madness's track, alluding to the fact that guests may get wet during the ride.
As for the "Serpent Elevation Detail", a mechanical-like serpent is shown to "pop-out" of the water near the "DK Ride Platform," acting as a jump scare. The drawing of the serpent is extremely generic and the closest Donkey Kong "enemy" I can relate it to is Mangoruby, but that may be a bit of a stretch.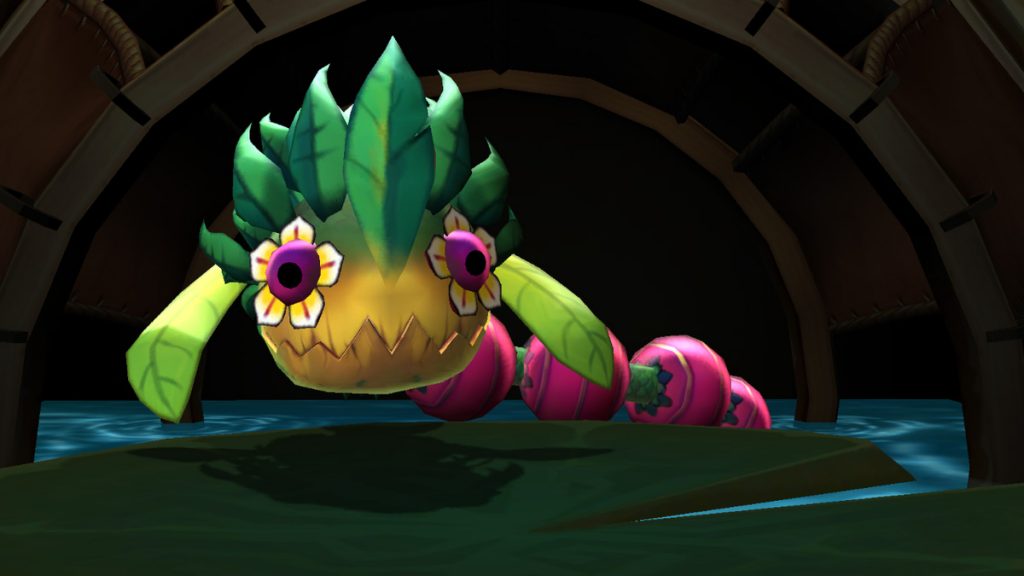 Page 05: Stair And Elevator
There's nothing earth-shattering here. If anything, this page shows that Mine-Cart Madness is similar to Disney's Indiana Jones Adventure attraction (available at Disneyland Resort and Tokyo Disney Sea).
Page 06: Food & Beverage Kiosk Detail
Last, but not least, are plans for a "DK Food Kiosk" that is similar to Donkey Kong and Diddy Kong's Treehouse (which is viewable in the model).
Behind this food kiosk is the water feature that is incorporated with Mine-Cart Madness. This body of water is labeled as "Serpent Pond" and is probably home to the serpent character that is shown on Page 04. 
It's important to note that all of these designs are not final by any means, nor have they been dated.
What're your thoughts on the leaked information? Let us know in the comments and stay connected to Nintendo Wire for more Super Nintendo World information as it becomes available!
Leave a Comment