The last member of the Galar region's starter trio will soon appear in Pokémon Café Mix! The funky Grass-type monkey, Grookey, is hungry for some Café Mix dishes and will be hanging around for the next two weeks. 
Following in Scorbunny's fiery footsteps and Sobble's watery cries, Grookey can be persuaded to join your humble café if you butter them up with enough dishes and earn enough stars to secure their Level 1 status. Then you can have Grookey on staff all year round!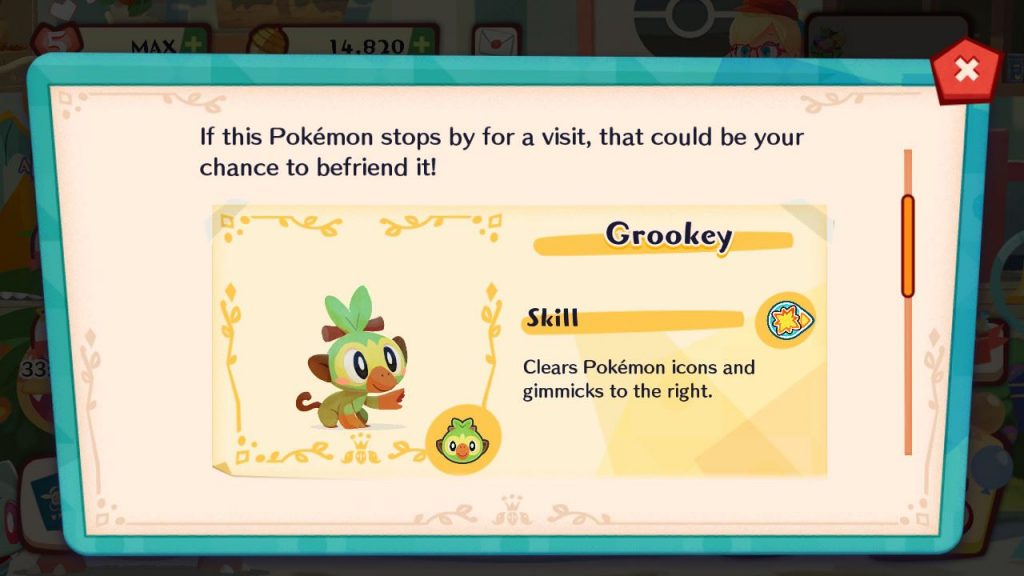 Watch out for Grookey's debut on Tuesday, August 11th, at 11 p.m. PT. They'll part ways after Tuesday, August 25th, at 10:59 p.m. if they aren't sporting Pokémon Café Mix's red employee uniform!
Leave a Comment