Natsume has started releasing more details about their next Harvest Moon game, Harvest Moon: One World. It's time to start showing off the bachelor and bachelorette characters, as well as which farm animal cutie is getting the pre-order bonus plush treatment!
BACHELOR #1

Meet Kanoa!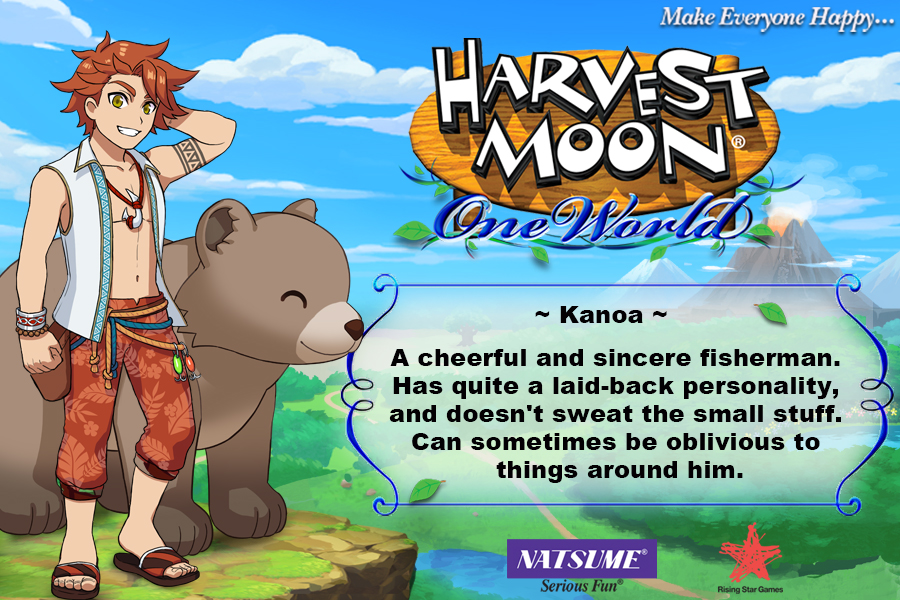 Announced on Natsume's blog and social media channels, "Kanoa can be found in the oceanside village of Halo Halo, and his laidback personality fits right into this chill culture, even though the local temperature is quite warm!"
PRE-ORDER BONUS EXCLUSIVE & LIMITED EDITION RELEASE
Currently exclusive to GameStop, Harvest Moon: One World's fluffy chickens have been turned into adorable plushies! Like previous offers, quantities are limited and the freebie chicken will be available while supplies last.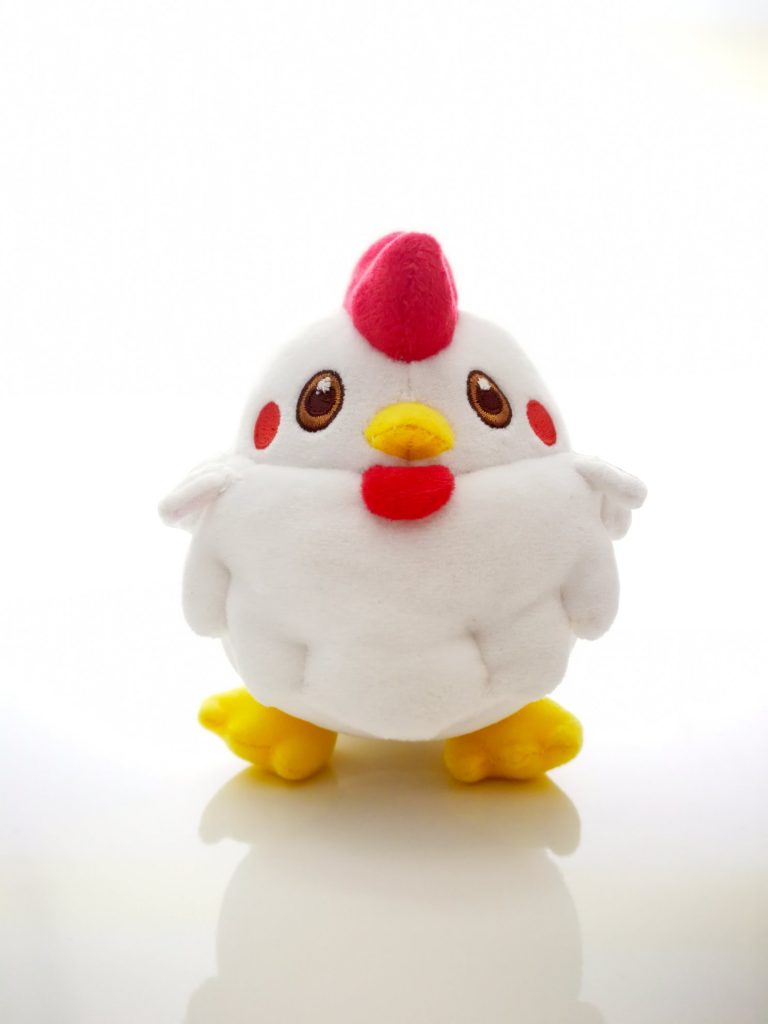 GameStop's listing for One World also has more information about the game and mentions some new features:
Take a trip around the world in the latest entry in the long-running Harvest Moon series! You'll ride camels across the deserts of Pastilla, venture deep into the snowy mountains of Salmiakki, and even visit a volcano near the cozy mountain town of Lebkuchen! Can you imagine a world without cabbage, tomatoes, or even carrots? Believe it or not, that's the world you'll find yourself in at the beginning of Harvest Moon: One World, as the Harvest Goddess, the queen of crops herself, has vanished… However, before the Harvest Goddess disappeared from this world, she imbued the tiny Harvest Wisps with the knowledge of various seeds, thus ensuring the various fruits and vegetables of the world would not be lost. Using the power given to these Harvest Wisps, you'll unlock various seeds as you progress through the game! But the Harvest Wisps can be tricky to find, as they all appear at different times and places. You'll need to use your noggin to make sure you seek out as many of them as you can!

FEATURES:

Explore 5 unique and colorful areas: the sprawling grasslands of Calisson, the gorgeous beaches of Halo Halo, the searing desert heat of Pastilla, the cozy hills of Lebkuchen, and the snowy mountains of Salmiakki!

Play as a boy or a girl and woo one of 5 handsome bachelors and 5 beautiful bachelorettes, each with their own unique personality and backstory!

Raise and keep animals such as cows, sheep, goats, and even reindeer!

Use your Expando-Farm to easily travel from one area to another!

GameStop also lists the game's release date for November 3rd, 2020, but Natsume has stated on their Facebook page that, "As always please note release dates from retailers are simply guesses.  All official release announcements will come from us!"
As for a Limited Edition bundle of the game, you'll have to visit NIS America's online store. For $79.99, you'll get the game, "A Fruitful Season" cloth  poster, "Best Friends" animal lapel pin set, and "Life on the Farm" soundtrack all packaged in a collector's box.
While Harvest Moon: One World is planned for a 2020 release, the game may be delayed. Natsume has yet to issue an official comment about the game's debut trailer during New Game+ Expo in June and its subsequent removal due to criticism and negative fan backlash. One World's change in art style is a positive move for Natsume, but it wasn't reflected well in the "GAME FOOTAGE NOT FINAL" preview.
For now, expect to see more character reveals from Natsume over the next few months and even get canon names for the playable farmers.
Leave a Comment