The Gentlebros, the Singaporean creators of Cat Quest, have announced that as of August 2020 the Cat Quest franchise has passed over 3.1 million downloads worldwide. This has generated 5.2 million in revenue for the three-man team. With the Cat Quest games reaching the top charts in the United States, Japan, and, Europe the series has also won multiple awards and even entered the Top Sellers list on the popular PC platform, Steam. To celebrate this exciting news, The Gentlebros are teaming up with Mighty Jaxx to release special limited edition Cat Quest products in Singapore.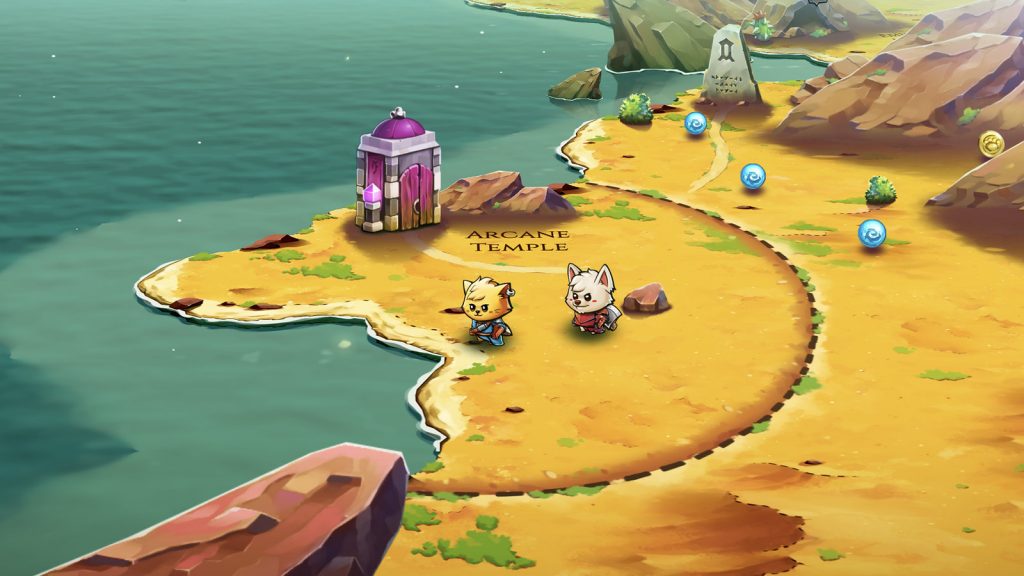 There will also be a ​free major update​ to Cat Quest II that will launch on August 8th, 2020 as a thank you to all our fans who made this success ​possible. Titled The Mew World​, this update will add many more hours of gameplay, new abilities, and weapons to collect. Here are some of the details of The Mew World:
Mew Game
This is the meat of the new update; a brand new mode that introduces hours of new gameplay. In this mode, players can select up to 8 meowdifiers  that change the game in drastic ways, making each new playthrough a fresh experience.
Sprinting
Want to travel around the world even faster? The developers have now added the ability for your characters to now sprint. This happens automatically once you run for more than a few seconds, so you can now cover great distances much faster.
New Enemies
The creators have added water enemies to the mix! These furr-some monsters will now make your travels across the Pawcific Ocean much more dangerous. Try fighting them and you might even find a new source of gold or exp!
New Royal Arts
The developers have revamped the Pawer Smash! Now this Royal Art lets you do a new, devastating attack that is unique to each weapon type. Simply roll and attack right after to trigger this new move.
The Cat Quest franchise is a series of open world adventure games for ​Apple Arcade, iOS, Android, PC, PS4, Switch and Xbox One. Play as a cat and go on a catventure to save the cat kingdom from an evil villain! You'll find yourself sucked into a purrfect cat themed RPG that you're guaranteed to sink hours into.
Leave a Comment