In a surprise update, Super Smash Bros. Ultimate has a new stage for players to duke it out. Small Battlefield completes the Battlefield stage family! Technically the stage isn't completely new, but it brings a new smaller area to fight in and some nice music perks too.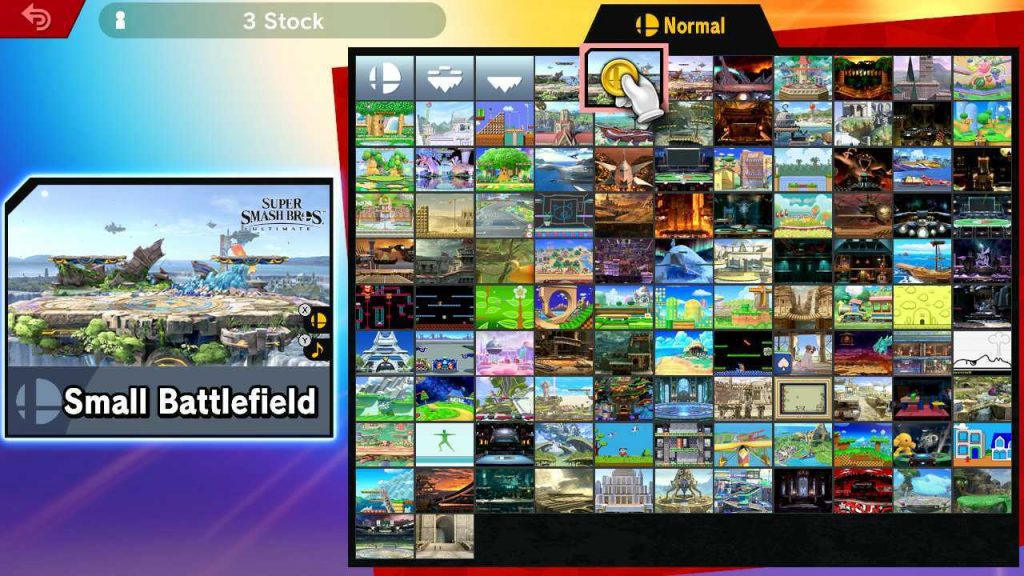 That's right! Outlined by Super Smash Bros. social media accounts and the game's official sites in Japanese and English, players "can now select any song when playing on the Battlefield, Small Battlefield, Big Battlefield, and Final Destination stages." Not to steal Small Battlefield's thunder here, but this option right here is fantastic given Ultimate's extensive and evergrowing music catalog. 
Thanks to fans, other small tweaks have been spotted, such as Springman is now sporting his proper logo on the billboards of Spring Stadium.
THE SPRING MAN LOGO HAS BEEN FIXED. WE DID IT!!! pic.twitter.com/pgZOmZu9nh

— SuperNGuy @ Xenoblade Chronicles 2 (@SuperNintendGuy) August 5, 2020
Nintendo has made the patch notes available now in English and you can read them below:
Ver. 8.1.0 (Released August 4, 2020)
The Small Battlefield stage has been added. You can also set Small Battlefield as a Preferred Rule in Online battles.

You can now select any stage-specific music for the Battlefield, Small Battlefield, Big Battlefield, and Final Destination stages.
The online user experience has been adjusted.

The way matching is determined when using Preferred Rules has been adjusted.

Following a look at the current number of players eligible for Elite Smash, the threshold for entry has been recalculated to allow more players. Additionally, the way initial values for Global Smash Power are calculated has also been adjusted.

Further investigations and adjustments to Online mode are expected.
Several issues have been fixed to improve gameplay experience.
Now it's time to try out Small Battlefield and prepare for future competitions! This "little" stage is certainly going to become a favorite in tournaments across the globe!
Leave a Comment