The second Summer Update has arrived for Animal Crossing: New Horizons, adding August fireworks, the Dream Suite, and the long-awaited save data backup feature.
Here's everything New Horizons players can look forward to in the 1.4.0 update — even the smaller stuff!
Fireworks Shows and Redd's Raffle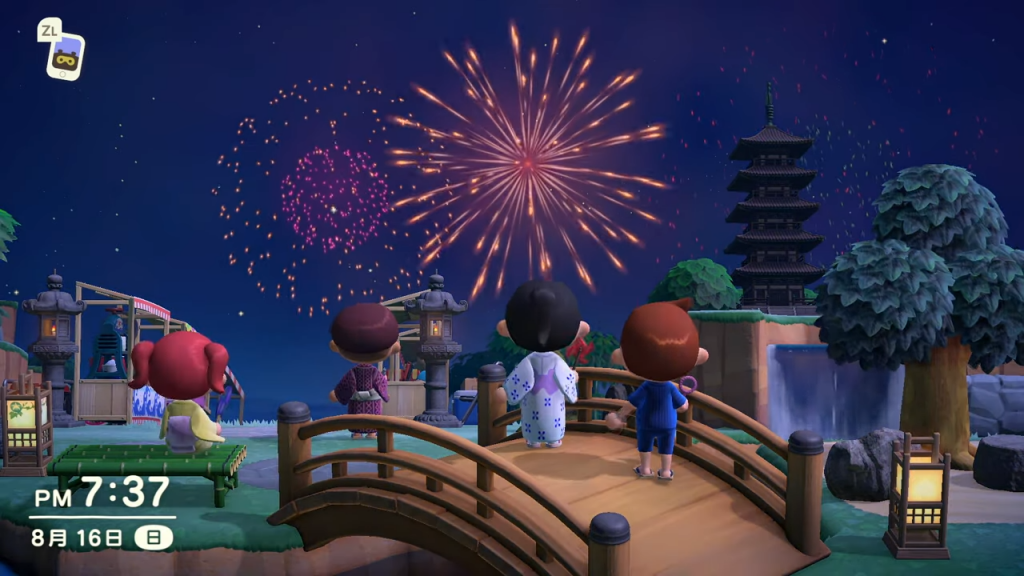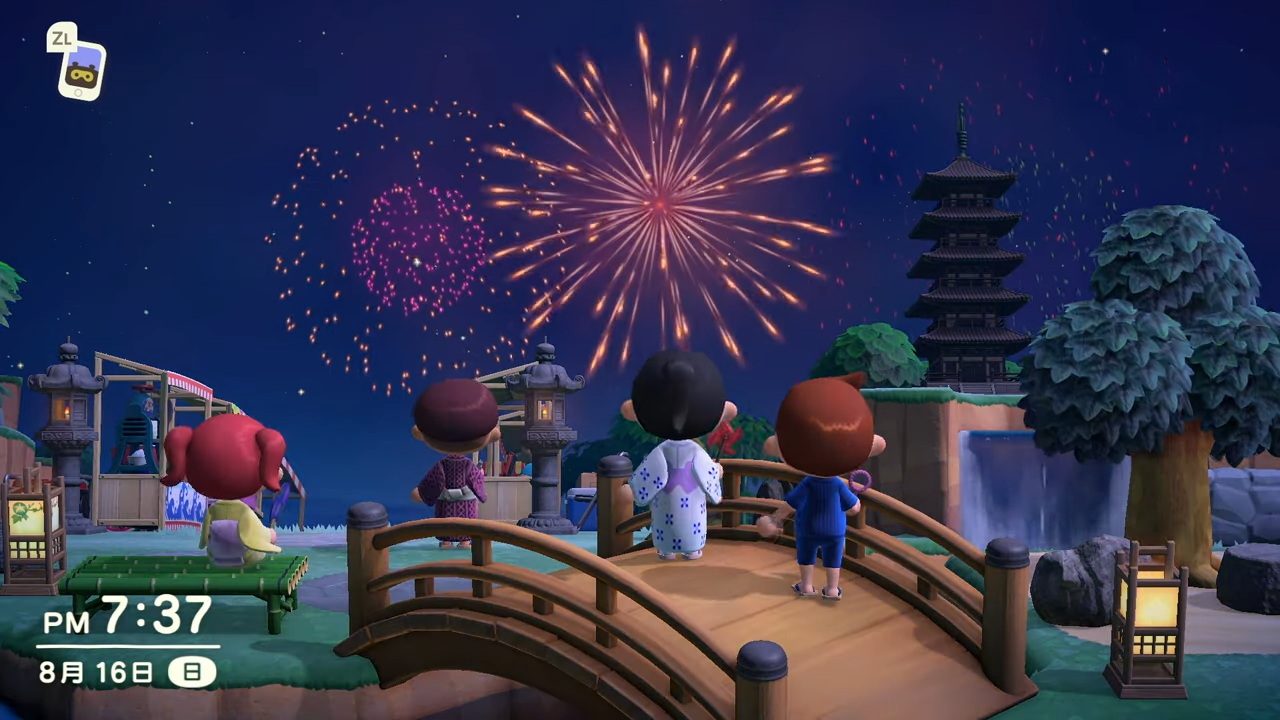 A new seasonal event, Fireworks Shows, has been added. This event will take place every Sunday throughout August starting at 7 p.m. your island time and ending at 12 a.m.
During the Fireworks Shows, Redd will appear to hand out a variety of items as part of his raffle, including balloons, pinwheels, and sparklers.
Bubble blowers have a limited number of uses and most of these items obtained via Redd are limited and can be stacked in a player's inventory (but only if it is the same color).
Isabelle will also give various-colored "boppers" out to you during these events, as well.
Isabelle will also allow players to pick up to 10 different designs to be used in the Fireworks Show; players will need to speak to Isabelle to pick them.
"Fountain firework" and "used fountain firework" items were also added to the game.
Luna and dream islands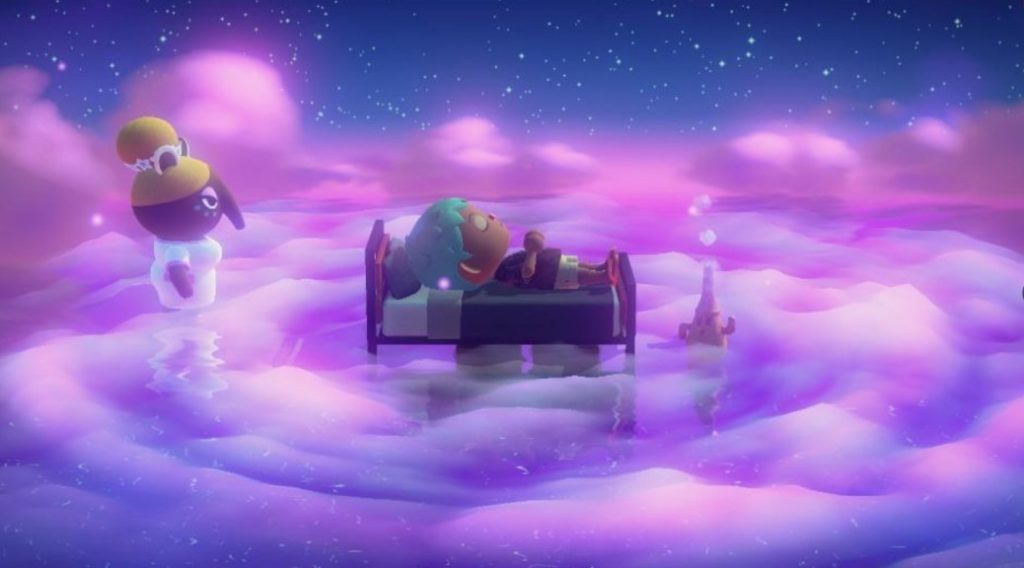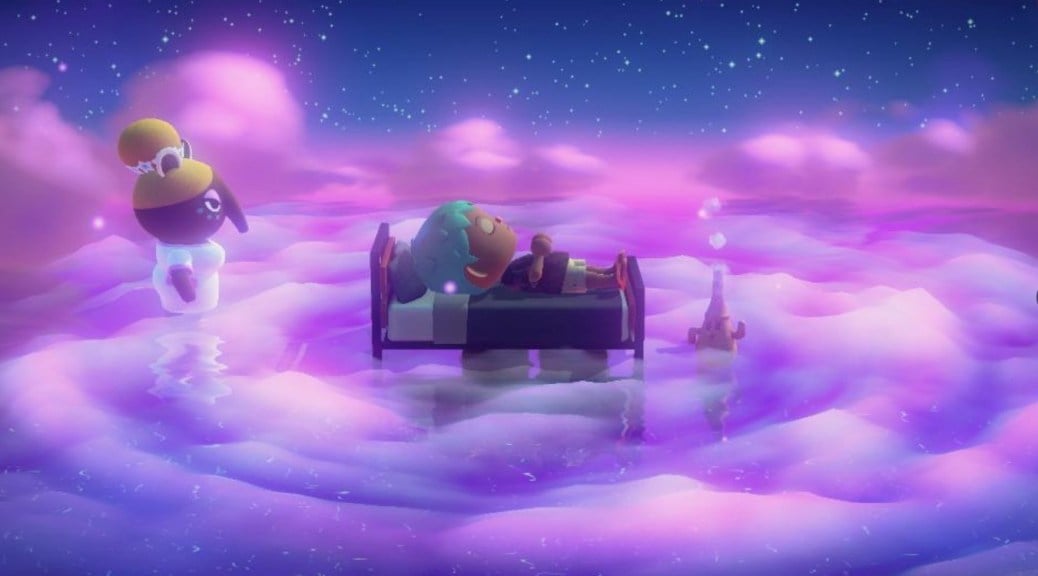 Luna the tapir from Animal Crossing: New Leaf returns, along with the concept of dream islands.
After updating their game to version 1.4.0, players will receive a letter from Luna with a "Luna's Bed" item attached.
By sleeping in a bed, players can meet Luna and then upload a "dream" of their island to the internet or visit other dream islands.
Dream islands allow players to visit "snapshots" of other players' islands without directly affecting them.
They can also take with them copies of patterns from that dream island via a terminal located outside Resident Services.
While on a dream island, players:
Can wear a wetsuit and swim in the dream.

Can wear the new King Tut Mask, which causes them to trip randomly.

Can call Rescue Services. Since the player is in a dream, Nook Miles are not used.
When somebody visits a player's dream island, the dream island's owner will receive a "Dream Bell Exchange Ticket" worth 5,000 Bells.
King Tut Mask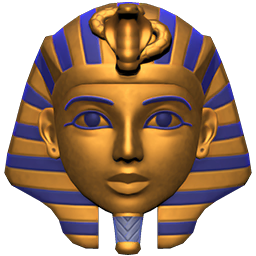 A new DIY recipe was added: King Tut Mask.
The King Tut Mask requires five gold nuggets to craft and while wearing it, causes players to randomly trip and fall.
Tripping and falling
Tripping and falling has been confirmed in the version 1.4.0 update, a feature returning from Animal Crossing: New Leaf.
Twitter user luckystarisle captured footage of this phenomena in action:
WHAT NOOOOOO!!! pic.twitter.com/ZY4IGxVepN

— mae ☆彡 (they/them) (@luckystarisle) July 30, 2020
Save data backup
Save data backups have at least been added — with some caveats:
You can use backed up save data with the island backup restoration service if your Nintendo Switch system is lost or broken.

You must be a member of Nintendo Switch Online and enable backups within Animal Crossing: New Horizons to use this new feature.
Save data cannot be restored at a customer's discretionary timing. If your system is broken, you must contact Nintendo Support to start a repair request. If you have lost your system, you must contact Nintendo Support.
This feature does not allow save data (island data) to be transferred to a different system. We currently plan on adding a save data transfer feature within 2020. Information on the feature and timing will be announced at a future time.
New limited-time items
New limited-time items have been added to the game:
Red Orihime outfit

Blue Hikoboshi outfit

Rodeo-style springy ride-on (Only available during the month the "Cowboy Festival" occurs)

Moon rug (Only available during the month "Moon-Viewing Day" occurs)
Brown grape-harvest basket (Only available during the month the "Grape Harvest Festival" occurs)
New NookPhone Camera feature
A new feature was added to the NookPhone Camera app, allowing players to turn off the guide information by pressing in the R Stick.
New villager dialogue
Some new villager dialogue was added to the game, referencing fireworks and "certain kinds of placed furniture/items."
Bug fixes and other changes
The "funny glasses" item now matches up with player skin color variations.
New features have been added to the Custom Designs Portal, as well: Players can now search by design name or type and can now create a list of favorite creators.
Leave a Comment