July is almost over, camp managers! Gulliver has returned to his post on Sunburst Island, handing off the NPC baton to Isabelle. The beloved Shih Tzu is kicking off August's seasonal event, Bamboo Bonanza, and is trying to bring some cool relief from the summer heat. Let's break down what activities we'll be partaking in over the next few weeks, upcoming item releases, and some new tweaks to Pocket Camp's gameplay.
AUGUST SEASONAL EVENT – BAMBOO BONANZA
To fully enjoy these summer nights, we'll have a garden, fishing tournament, gyroid scavenger hunt events. Participating in these events will not only gift you with bamboo-themed, night festival-themed items, but also this month's collectible material: stardust fans. Obtain all 90 possible fans and you'll reach Bamboo Bonanza's grand prize, a bamboo noodle slide. There are more prizes to be earned as you collect stardust fan after stardust fan, such as bamboo-boat lanterns and tub watermelons. For now, we just have to focus on the first event — and that is Isabelle's Creek Cooldown.
Yes, it's another gardening event. Thanks to this year's tweaking, it's easier than ever to plant starflowers in hope of luring creek fireflies to our garden! Catch enough creek fireflies, and you'll be able to decorate your camp with a river, stones and rocks to adorn it, lanterns to light the way, and an outdoor seating area (in the style of engawa) to take in the view. You'll have until Sunday, August 9th, at 10:59 p.m. PT to catch any creek fireflies and redeem any exchange rewards.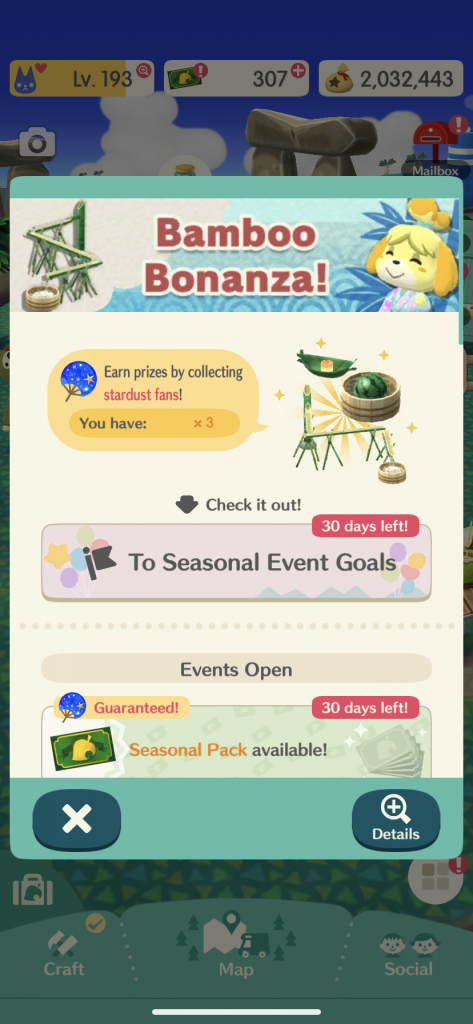 After that, be prepared for a Goldfish-themed Fishing Tourney in mid-August, followed by a Haunted Gyroid Scavenger Hunt closing the seasonal event in late August.
NEW ANIMALS AND A SPOOKY NPC ARRIVE
Our friendly scared-spooky apparition, Wisp, will be making an appearance in Pocket Camp! All you need to do is craft Wisp's willow tree for 300 Leaf Tickets and the precious ghost boy can chill at your campsite! You'll just have to wait for a mid-August update to add Wisp's willow tree to the Limited-Time crafting tab.

Then, in late August, Ruby and a few more animals will be able to hang out at your campsite or travel to your local nature hangouts. Pocket Camp does specify that "Ruby and others" will be added to the game via animal maps. Guess it's time to make sure you have enough goods to ship on Gulliver's boat in hopes of acquiring their maps! 
BEETLE MANIA
Sunburst Island is being invaded by some new insects. Be on the lookout for the following critters: rainbow stag, giraffe stag, Moellenkampi beetle, and Grants' rhinoceros beetle. These four beetles will also be apart of a short bug-catching event, All Together Now! Horned Dynastid vs. Stag Beetle. Similar to previous event patterns, this bug event will more than likely be a buffer between the garden and fishing tourney events. Prepare to have your net ready when Isabelle's Creek Cooldown gardening event closes!
NEW AND RETURNING FORTUNE COOKIES
Save up your Leaf Tickets! New and returning fortune cookies will be appearing in batches. Here's what will be joining the Fortune Cookie Shop soon!
Lolly's celestial cookie | Late July arrival 

Julian's stardust cookie | Returning in early August

Pekoe's boba cookie | Ready in mid-August

Phoebe's fiery cookie |Rising with the mid-August sun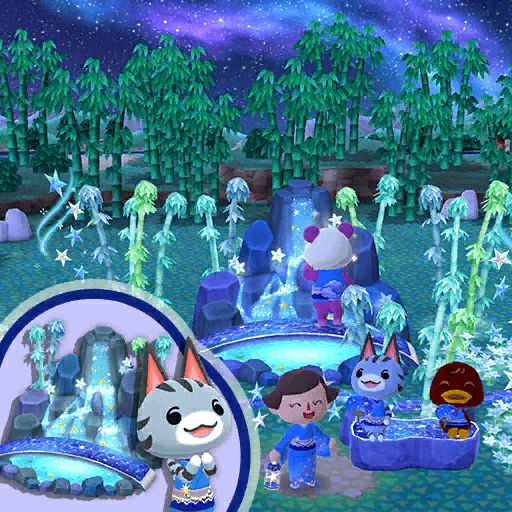 ANIMAL CROSSING: POCKET CAMP x SOU・SOU COLLECTIONS
That's right! The SOU・SOU Yukata Collection is now available! We covered the collab earlier this week, detailing the digital and physical designs. Provided that you have enough Leaf Tickets, the entire Yukata Collection can be yours. The SOU・SOU Interior Collection will be here in a few weeks, on August 12th. More than likely, the Interior Collection will also require Leaf Tickets to craft.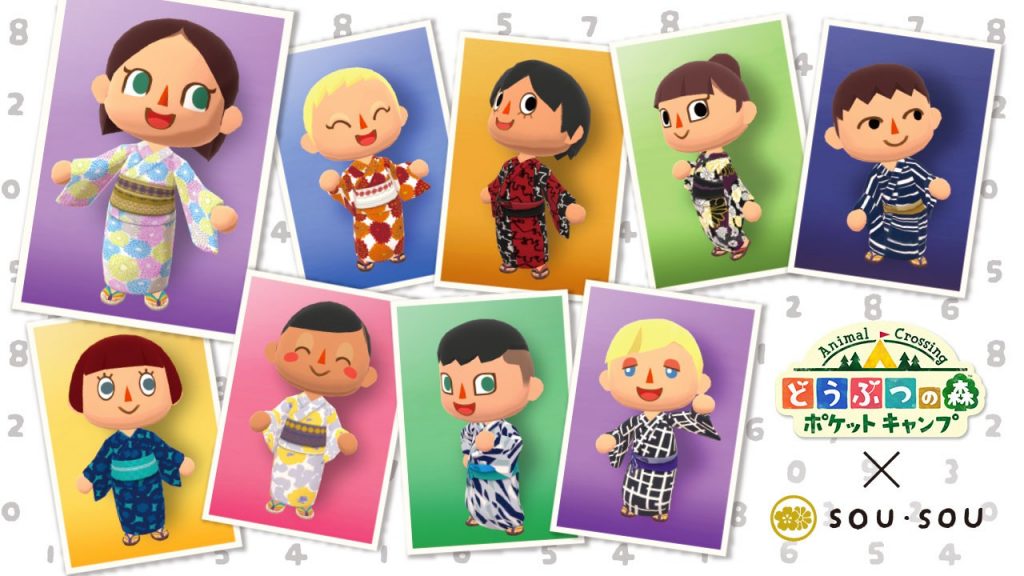 NEW GOALS, NEW ITEMS, AND MORE
Go ahead and check out the Stretch Goals tab in the Goals menu! A series of "Beginner's Goals" has been added, and while they are simple, the completion rewards contain new items for your campsite! Even better, they've been added to the crafting catalog and cost bells and crafting materials. Rough it up outdoors with the following new furniture items: cooking fire, campsite movie screen, campsite bonfire, and light-string fence. 
If you're decorating your campsite with the items from Bamboo Bonanza events, you'll be pleased to know that a matching new terrain will be able to purchase. The galaxy-view sky terrain will make your camp glow under the milky way!

Beyond that, you'll notice some user interface changes in your campsite's garden such as shortcut icons for buying seeds and exchanging flowers for items that can be seen above Llyoid. There are also some new sorting methods in your Contacts tab, making it even easier to see if you have any open requests with any campers. 
What an update! I'd like to give the r/ACPocketCamp subreddit and their Discord channel my thanks for datamining the game's update and releasing all assets. Now, let's go cool off from this summer heat and enjoy these starry nights before fall arrives!
Leave a Comment