What's black and white and can be folded over? A newspaper! We're not talking about any newspaper though. With a splash of color, you'll get the newest, digital-only newspaper dedicated to Paper Mario! 
Appearing on the Japanese site for Paper Mario: The Origami King, there's a new page dedicated to "PAPER MARIO NEWS" postings. The mock newspaper is all in Japanese, and from what we can see there isn't any new news here. This newspaper series is meant to promote the game, giving an overview of certain characters and the world of Paper Mario: The Origami King, starting with Mario himself! Even if you've completed Paper Mario's latest adventure, you have to admit this "newspaper" is super cute. Plus, Olivia is starring in the next issue and I'm all for seeing that precious origami cinnamon roll some more.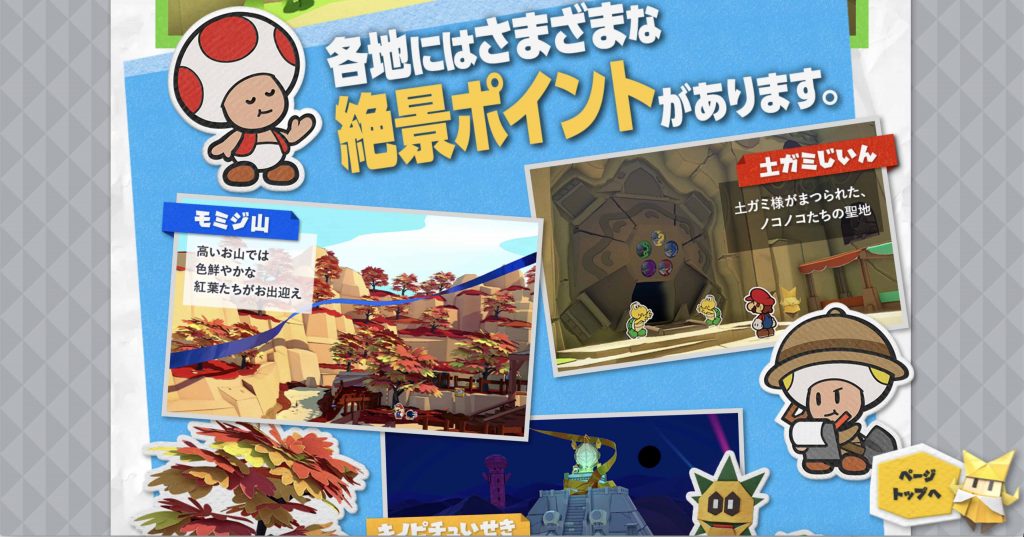 Sadly, this feature has yet to be added to North America's site for Paper Mario: The Origami King. Here's hoping it'll be added in the coming days!
Leave a Comment