New skin packs are coming to Mortal Kombat 11: Aftermath, and what better way to celebrate summer than Baraka in a chef's hat and grilling apron?
The Summer Heat Skin Pack is the first of three packs coming to the game, featuring the aforementioned Off the Bone Baraka, the breezy Edenian Summer Kitana, and the patriotic Fireworks Erron Black. The pack will be available to owners of the Aftermath expansion on August 6th. The game will also be receiving a "Thanks a Million" Johnny Cage skin.
That pack will soon be followed by two more: the Klassic Femme Fatale Skin Pack on August 25th, and the All Hallows' Eve Skin Pack on October 8th. Last year's Halloween pack had a Wicked Witch skin, possibly based on the Wizard of Oz, as Warner Bros. owns both that movie and Mortal Kombat, so hopefully we see some more fun and unexpected crossovers.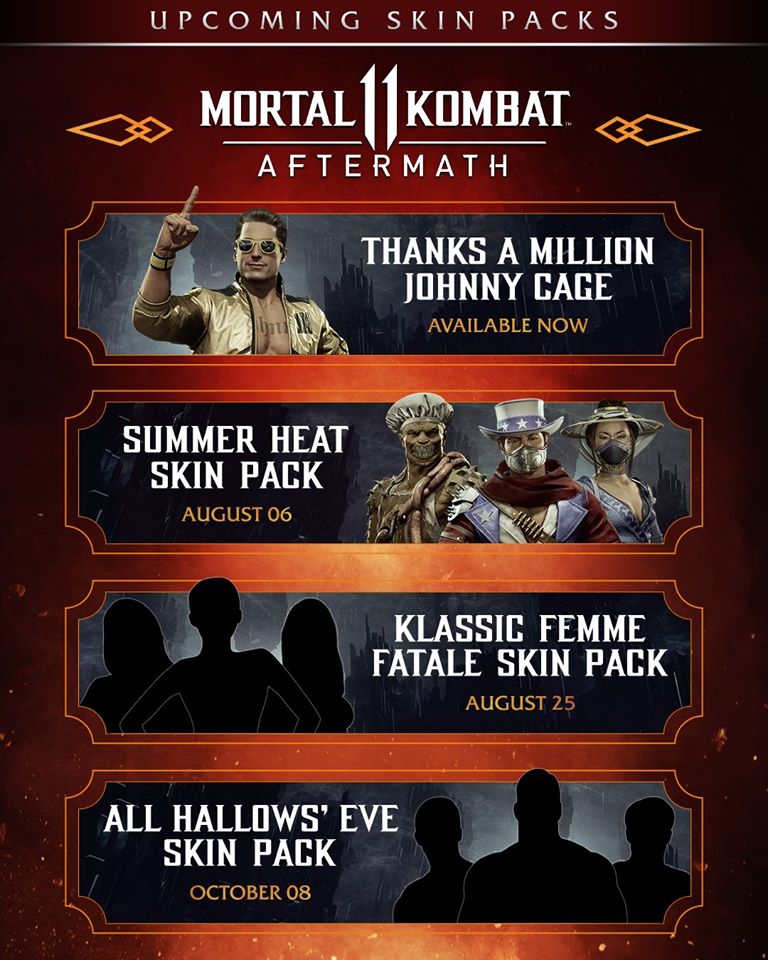 Leave a Comment