Today, collectible statue creator First 4 Figures revealed the second figure in their Crash Bandicoot lineup that will be heading to the public's hands next year. The marsupial's ultimate nemesis Dr. Neo Cortex will be taking the spotlight as the company's next pricy sculpt with, as usual, two different variants — a standard and website exclusive light-up edition both standing at $399.99. Have a look at it yourself!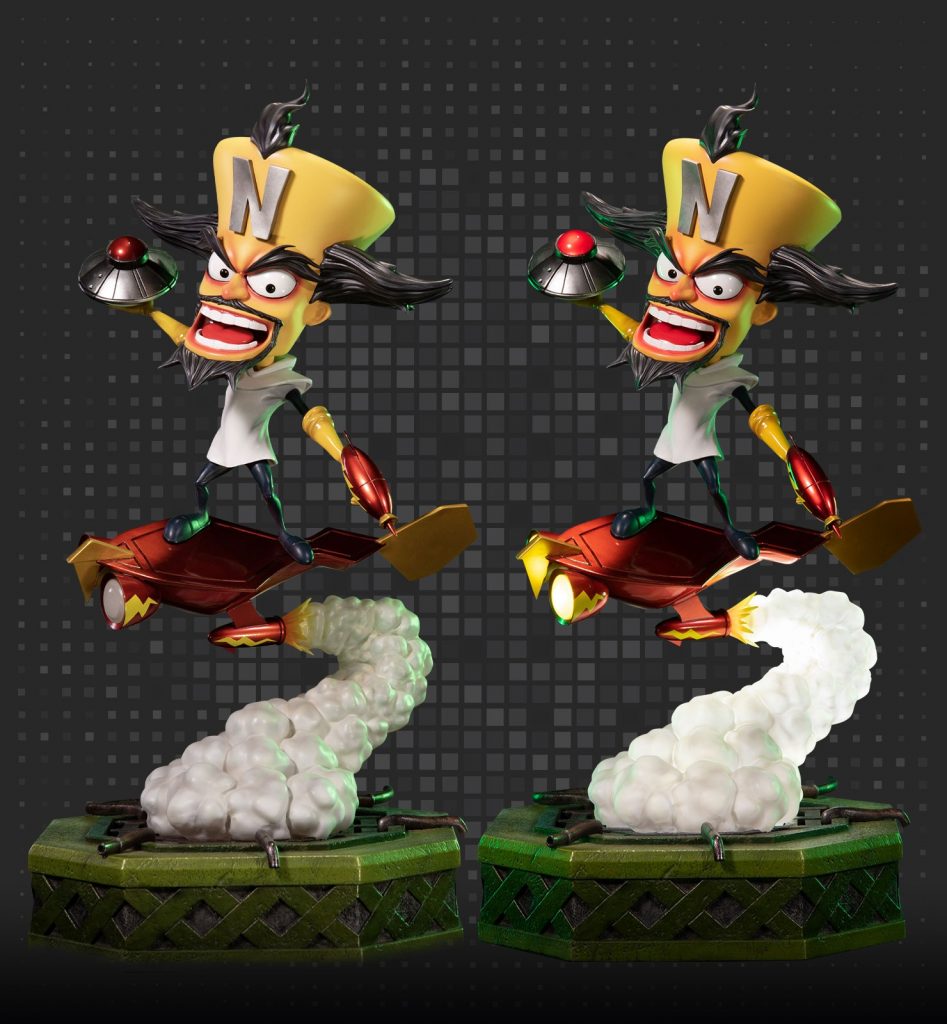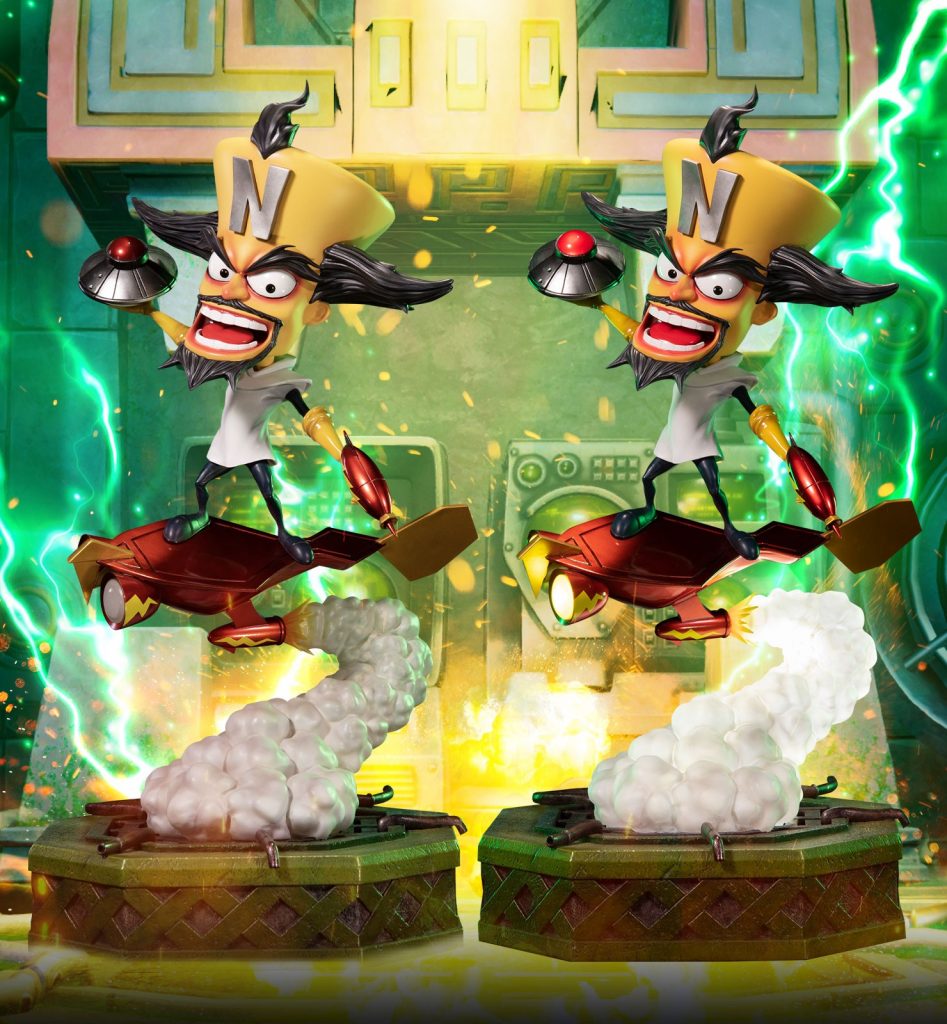 The statue is clearly inspired by the final battle between Crash and Dr. Neo Cortext from Crash Bandicoot 3: Warped where the villain used his signature hoverboard, blaster pistol, and explosive mines. The base of the figure replicates the environment depicted in the remastered version of the final boss room that was located inside the Time Twister Machine.
To pre-order your very own Dr. Neo Cortex figure, you can find both item variants on the store's official page. If you decide to order now, you can receive 10% off your purchase!
Leave a Comment